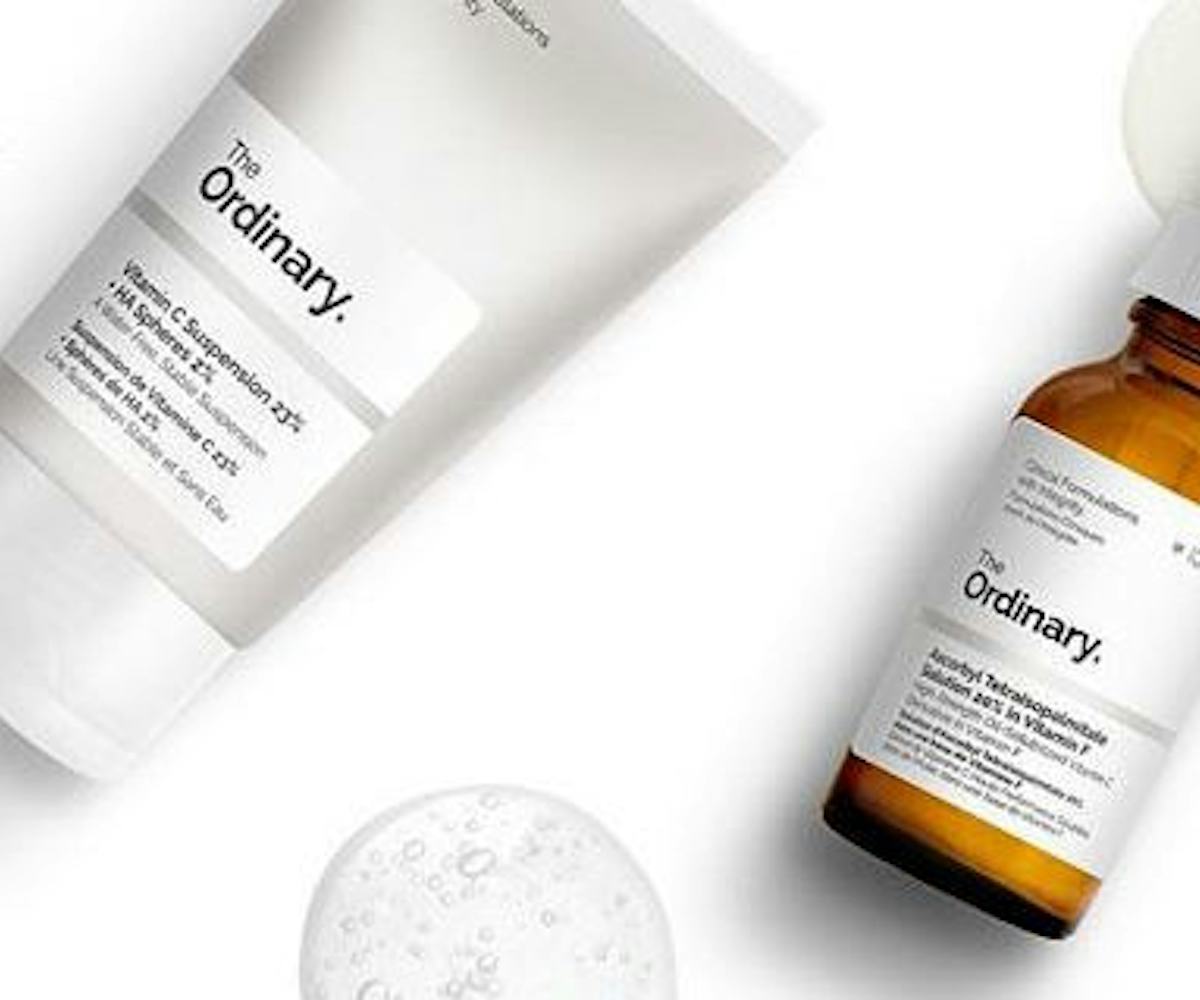 Photo via @deciem Instagram
Finally! Cult Favorite Beauty Line The Ordinary Is Coming To Sephora
It's never been available in American stores before!
We've long been fans of UK-based beauty brand The Ordinary, the affordable-yet-high-end skin-care brand that blesses our complexions with products such as Serum Foundation ($6.70!) and a range of antioxidants, facial oils, and more, all ranging from $4.90 to $14.80. However, we've never been able to access it anywhere, but its own website—that is, until now.
Starting on December 20, Sephora stores will begin carrying the brand (except for its foundation and a few other product *sigh*) online, with plans for it to hit brick-and-mortar stores by March. It also plans to carry another brand under The Ordinary's parent company, Deciem: the not-yet-released Abnomoly, which will offer beauty oddities such as hyaluronic acid mouthwash, mints, ointments, and gold paint. Intriguing!
As the brand's co-CEO Nicola Kilner told WWD, this will make The Ordinary one of Sephora's most accessible brands—joining the ranks of the recently brought on ColourPop.
That's not all. According to WWD, Deciem, which carries other miracle-working labels such as NIOD and Fountain, will be opening 10 physical stores in the U.S. over the next six months. A total of seven of them will be in New York City (hooray for us!), with stores also opening in Miami, L.A., and San Francisco.
Now, this is all news truly worth celebrating. Less-than-seven dollar hyaluronic acid for all!