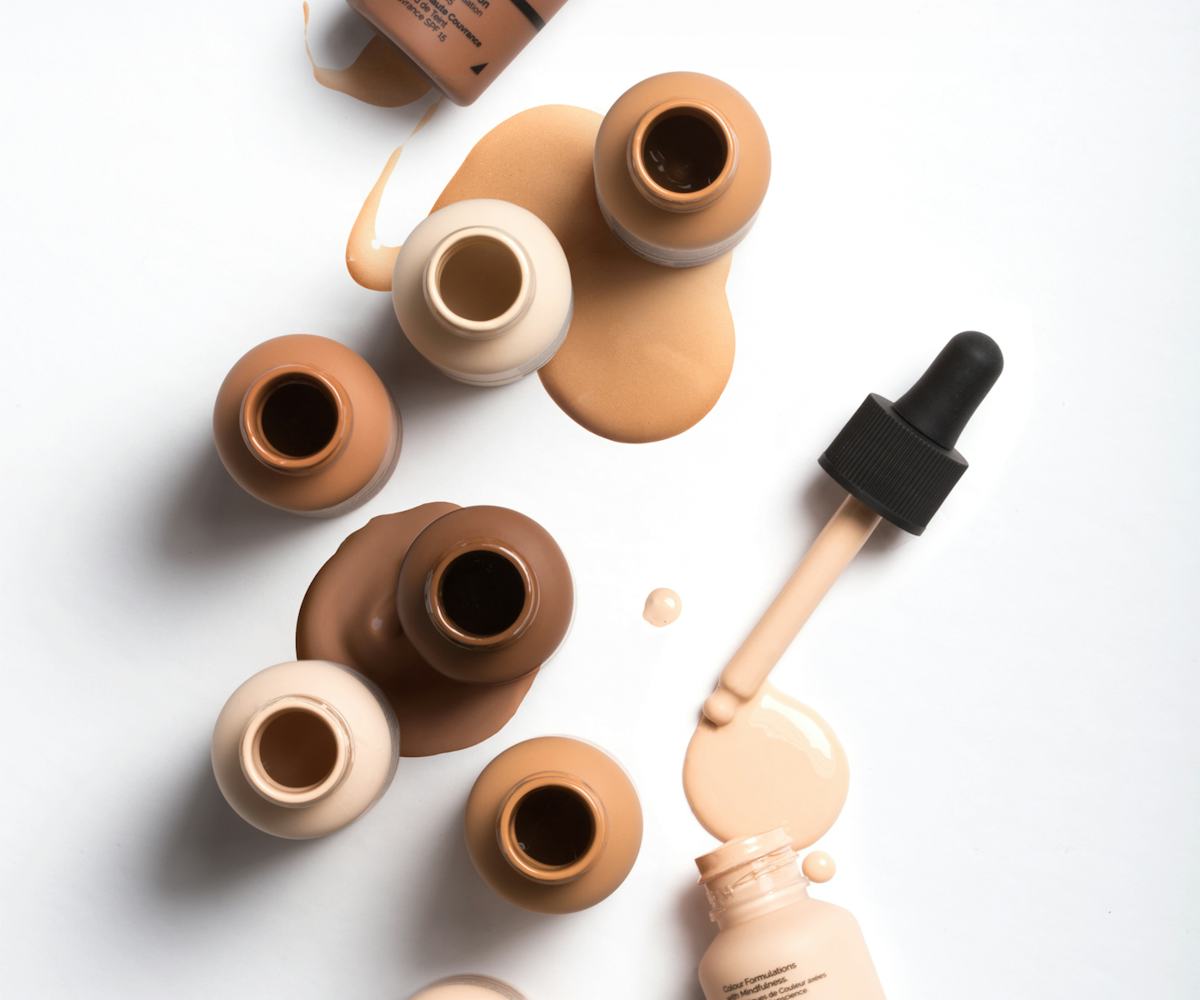 Photo courtesy of The Ordinary
The Ordinary Is Dropping Not One, But Two New Foundations
Available in a whopping 21 shades
The Ordinary, a NYLON favorite affordable-yet-high-end-quality skin-care line, has some exciting news: they're introducing two foundation formulas.
The new range of makeup is called Colours, a name fitting for a line offering 21 inclusive shades of foundation in two different formulas. The first formula is the Serum Foundation, a lightweight color with moderate coverage that has a natural look and serum-like feel. For those that are looking for a bit more coverage, the Coverage Foundation does exactly that; it's a highly pigmented, non-oily cream with a smooth finish (promising to not leave us with the "cake face" effect). Both formulas are complete with SPF 15, an added bonus.
We totally understand the struggle of ordering foundation online, but Colours will make it way easier to match your skin tone perfectly. The 21 shades are first divided into three categories: "1" for fair to lighter tones, "2" for medium tones, and "3" for darker tones. From there, each group is classified further by a "0" to "3" notation, indicating the depth within each category. Finally, a letter is added to the shade code to identify undertones: "P" for pink, "R" for red, "N" for neutral, and "Y" for yellow. Additionally, three formulas come with silver or gold highlights, providing a natural looking highlighting effect (yes, please).
Much like the brand's 100 percent organic cold-pressed Moroccan Argan oil for $6.80 and anti-aging retinol for just $6.70, we're not surprised that you can shop these new foundations for $6.70 to $6.90.
Colours is set to launch this April, so stay tuned. You'll be able to shop the new products once they drop, here.