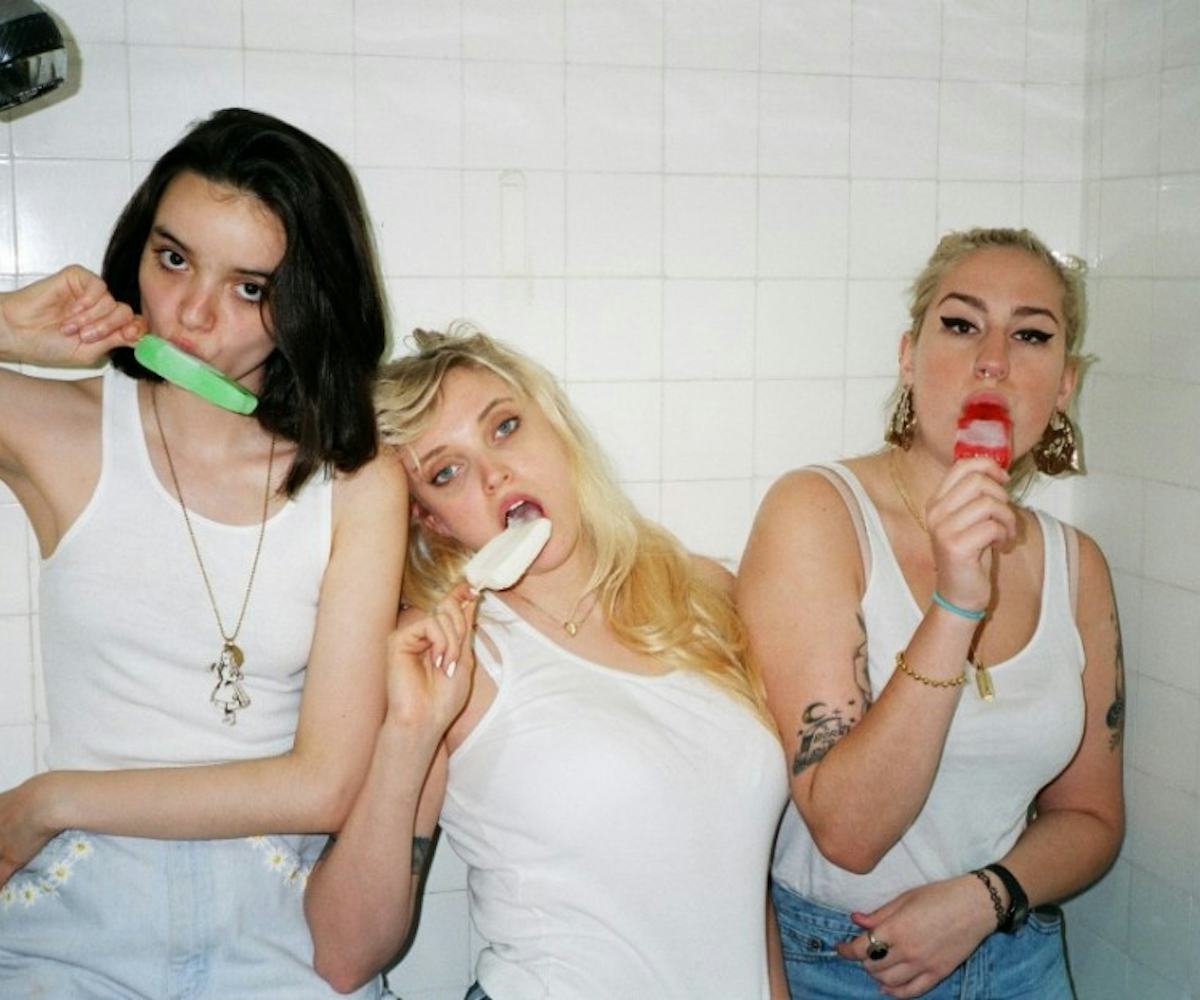 song premiere: the prettiots
get in on the girl talk with "boys (i dated in high school)."
If you were to put an epic sleepover—complete with wine, popcorn, Cards Against Humanity, and your best friends—into song form, it would sound a lot like The Prettiots. The New York trio craft classic girl talk into sing-along jams, and we've been obsessed ever since they first officiallly formed last year. Stocked with lyrics like "All I want to do is make out with you," the band's ukelele-driven tracks like "Dreamboy" could've easily be lifted from our old diaries (except minus all of the embarassing anecdotes that nobody wants to relive). 
But while the music itself is undoubtedly earnest and sweet and ear-wormy addictive, don't assume that Kay Kasperhauser, Rachel Trachtenburg, and Lulu Prat are all sugar. There's a definite edge behind these songs, and it's a clever snark that keeps things interesting. You can hear this 'tude in full force in the group's latest anthem "Boys (I Dated In High School)," which, yes, is exactly what you're thinking: a hilarious running list of old crushes, the problems with each dude, and all the reasons they're glad things didn't work out. 
So go ahead and get in on the action with your exclusive first listen of "Boys" below. Then, get more girl talk from The Prettiots and find out about their Piano's residency in NYC here!