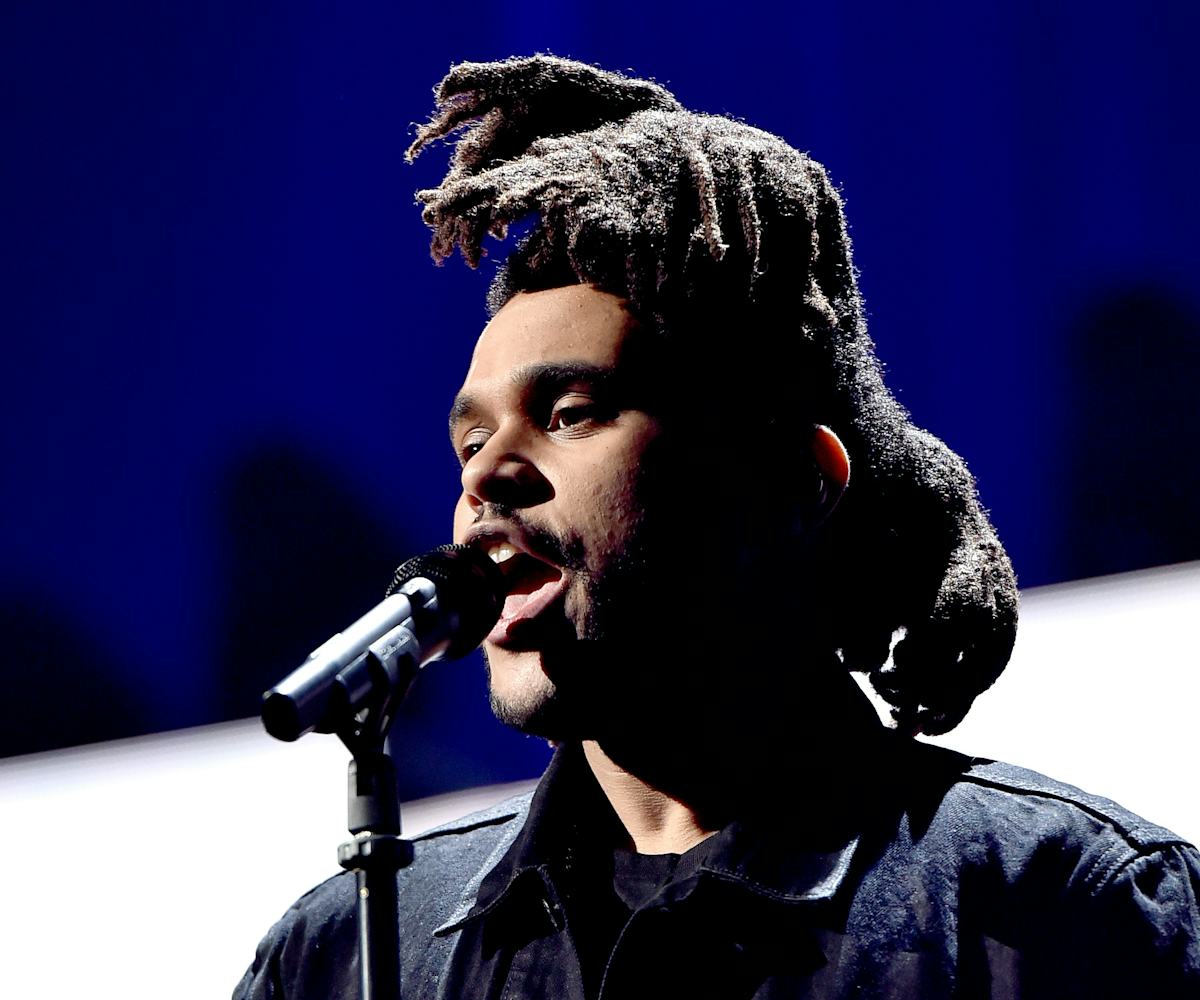 Photo by Kevin Winter / Getty images
Drunk Taylor Swift Couldn't Stop Touching The Weeknd's Hair
Behold, the power of Taylor Swift in one party anecdote: In his new Rolling Stone cover story, Abel Tesfaye a.k.a The Weeknd, recalls what happened the first time he met the biggest pop star on the planet. 
"The whole time she was talking, she was kind of like, petting my hair? I think she was just drawn to it — she must have been a little gone off a few drinks," he told the magazine. "And of course I'm not going to be like, 'Hey, can you stop?' I mean, it felt good! But when she started petting my hair, that's when I was like, 'I definitely need a drink.'"
Imagine just for a second, how many people have had the urge to touch, rub, or pet Tesfaye's unruly hair, which looks like a shock of fireworks going off in every direction. Then imagine how many people could actually get away with it. We count three: Barack Obama, Bella Hadid, and now, Taylor Swift. Let's hope she writes a song about it. 
Read the rest of Tesfaye's interview in which he talks Drake, drugs, and Beyoncé, here.