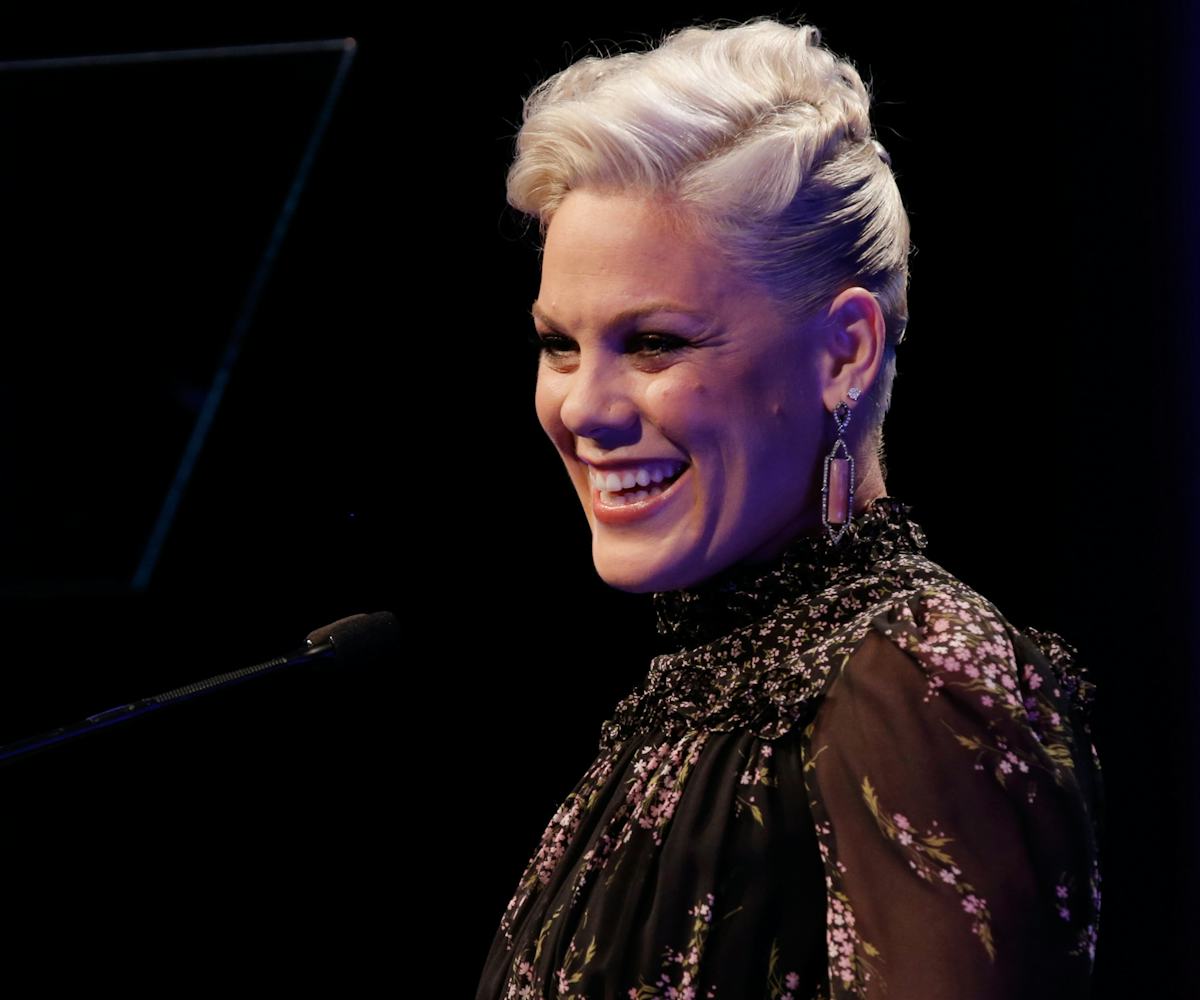 Photo by Joe Scarnici / Getty Images
15 things less wacky than body-shaming pink
Don't mess with Pink. The "Fuckin' Perfect" singer showed up to a cancer benefit on Saturday, and looked typically stunning in a black dress with a plunging neckline. Unfortunately, a horde of Twitter trolls emerged from their holes to body-shame the star. But if you thought she would stay quiet in the face of such cyber bullying, well, you thought wrong. 
"I can see that some of you are concerned about me from your comments about my weight," she tweeted Sunday. "You're referring to the pictures of me from last night's cancer benefit that I attended to support my dear friend Dr. Maggie DiNome. She was given the Duke Award for her tireless efforts and stellar contributions to the eradication of cancer. But unfortunately, my weight seems much more important to some of you. While I admit that the dress didn't photograph as well as it did in my kitchen, I will also admit that I felt very pretty. In fact, I feel beautiful." 
Pink later posted a photo of herself in the dress, with daughter Willow by her side, and wrote: "Willow said to me the other day whilst grabbing my belly-'mama-why r u so squishy?' And I said..'b/cuz I'm happy baby.'" As she should be. Pink looked amazing on Saturday, and anyone who disagrees needs to have their eyeballs examined. In fact, criticizing Pink's physical appearance is so twisted, we've decided to compile a list of 15 wacky things that are actually less insane than body-shaming Pink. Check them out below. 
Everything about Robert Durst
Kanye West's homage to La Dolce Vita
The Harry Potter/Twilight fanfic mash-up in which Harry and Edward knock each other up.
That time Obama got schooled by a dancing robot
Chloe Wise's Chanel Bagel Purse
Russell Westbrook's entire wardrobe
The Eric Wareheim-directed video for Charli XCX's 'Famous'
The way Marco Rubio drinks water
That time a famous rapper and a pop icon made out in the desert
The conversation we just had about whether she spells her name Pink or P!nk
The Chipotle employees that didn't recognize Hillary Clinton
Empire episodes one through twelve
Chet Haze's