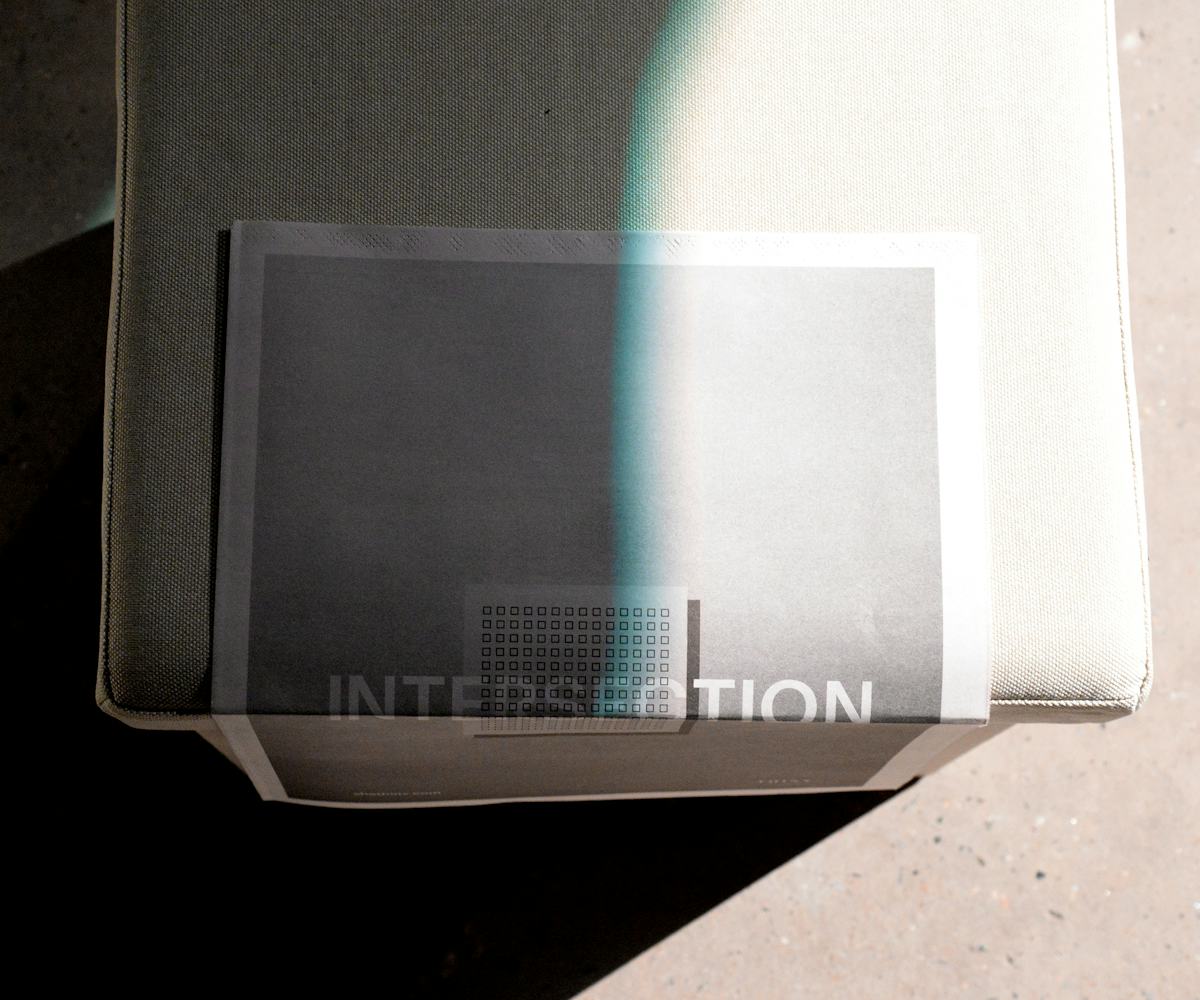 Photo by Bridget Collins
THINX Put On The Most Empowering Anti-NYFW Event
When we received the invitation for THINX's NYFW event, it was presented on a silver platter. No, like, literally. We were instructed to unwrap sealed pieces of newspaper to find a small slab of concrete and another set of directions:
Hold this piece in both hands. Proceed to smash it on the ground over the newspaper provided. This action is supposed to be a metaphor for smashing the patriarchy, breaking glass ceilings, etc. Get it? Within the concrete, you'll find how to access the full INTERSECTION experience. But, you'll find no explanation of what the experience actually is, because #mystery #intrigue #avantgardeAF
At the bottom of the invitation, we were told to wear white. (To hell with the no white after Labor Day rule!) A post-RSVP follow-up email stated that we would not be permitted into the venue if we did not follow the dress code.
Leading up to the date, we still had no idea what we were getting ourselves into. We assumed that we would see women wearing their underwear because, hello, period panties. Given that it was called INTERSECTION, we figured that the topic of intersectional feminism was bound to come up, but would there be blood? "We understand and believe that at its core, feminism is intersectional—that for women to be equal, we must all be equal," THINX stated in the press release. "With INTERSECTION, we aim to explore a similar concept for the future of fashion."
We knew that we had arrived to Stage 37 when we saw a line of people dressed in white snaking down the block. Upon being ushered into the warehouse, we were told to take a seat on the cubes that were strategically positioned on the floor and covered with a program printed in the form of a newspaper. Within the program was another sheet of paper with a chart of the "Intersecting Axes Of Privilege, Domination, and Oppression," and an excerpt from Maria Root's "Multiracial Oath of Social Responsibility."
A live band softly played in the corner, which continued as background music throughout the night. Some attendees were guided to the balcony level upstairs while others stood around the outskirts of the cubes. THINX explained the seating arrangements in the following statement: 
Here, the models and audience are one (like, ur literally sitting together), there's no front row (we had a feeling Anna wouldn't be spotted [or spotting??] at this show), and there will be no angels in bedazzled bras to be found (not rly sure there are any bras tbh). Instead, there are ten empowered humans with stories to tell; with paths that, tonight, have crossed—with lives that have now intersected, with yours.
It felt like being in some sort of a futuristic dystopia where everyone was united by feminism. The show began with Niki Morrissette singing Whitney Houston's "I Am Every Woman." From there, THINX models Iman Artwell-Freeman and Melina DiMarco stood on top of their cubes to talk about how they don't exactly fit the prototype for NYFW's unattainable standards for modeling.
One by one, the spotlight would shine on seven more figures, who each took turns rising on their square platforms to deliver prompts. All of them were dressed in different white garments of clothing that were cropped to reveal a black pair of THINX underwear. Ashlee Haze recited her poem "For Colored Girls (The Missy Elliott Poem)," while South Sudanese model Mari Malek told the story of how she went from being a refugee in Egypt to a model, actress, DJ, and humanitarian in the United States. Comedian Sue Smith talked about "white girl problems," and actress Maria Jan Carreon performed Diana Son's "R.A.W. 'Cause I'm A Women,'" a short play about refusing to be an Asian fetish. Sawyer DeVuyst's prompt touched on the woes of love from the trans perspective. 
Miki Agrawal, She-EO and co-founder of THINX, was the last to stand and closed the show by breaking down the concept of privilege and using her own personal life as an example, despite the fact that she is a biracial woman of color born into a family of immigrants from India and Japan. She said:
All we're trying to show is that it's important to acknowledge privilege in all its forms because it increases our propensity to inspire a movement of service, of giving back, of helping others, of eliminating poverty, of elevating consciousness. We're more likely to live a life that serves others and not just ourselves and our families. Guilt is not necessary, but a "Yes and" attitude is. Yes, I acknowledge my privilege and I'm helping others with the privilege I have. And that's why we brought these amazing women and men here tonight. We want to highlight those who have a "Yes and attitude." Who are using their time to elevate causes and movements that matter? They're creatives, activists, and social entrepreneurs who are in service of a higher power, a greater good for other people. And that's what we at THINX stand for too. Until we are free, nobody is free. And that's why we live a life of service, of leadership, of social entrepreneurship, of empowering others, and this is the path that I love to challenge all of us to strive for because we are all not free. These are all people who are moving the narrative forward for the planet, for women, for so many oppressed groups so that we can eventually create unity.
At the end, everyone with a seat was encouraged to take home their cubes to use as a "Period Pedestal." Of course, we all took away something greater from the overall experience. Some spectators in the audience were moved to tears—Agrawal cried in sync with her sisters who were seated near her. If you didn't have goosebumps while inhabiting this space, you couldn't possibly be human.
The fact that we could sit in complete silence to listen to all of these powerful voices was incredible in every sense of the word. THINX is about so much more than periods—it's about creating a community where everyone is equal, and that deserves to be celebrated.