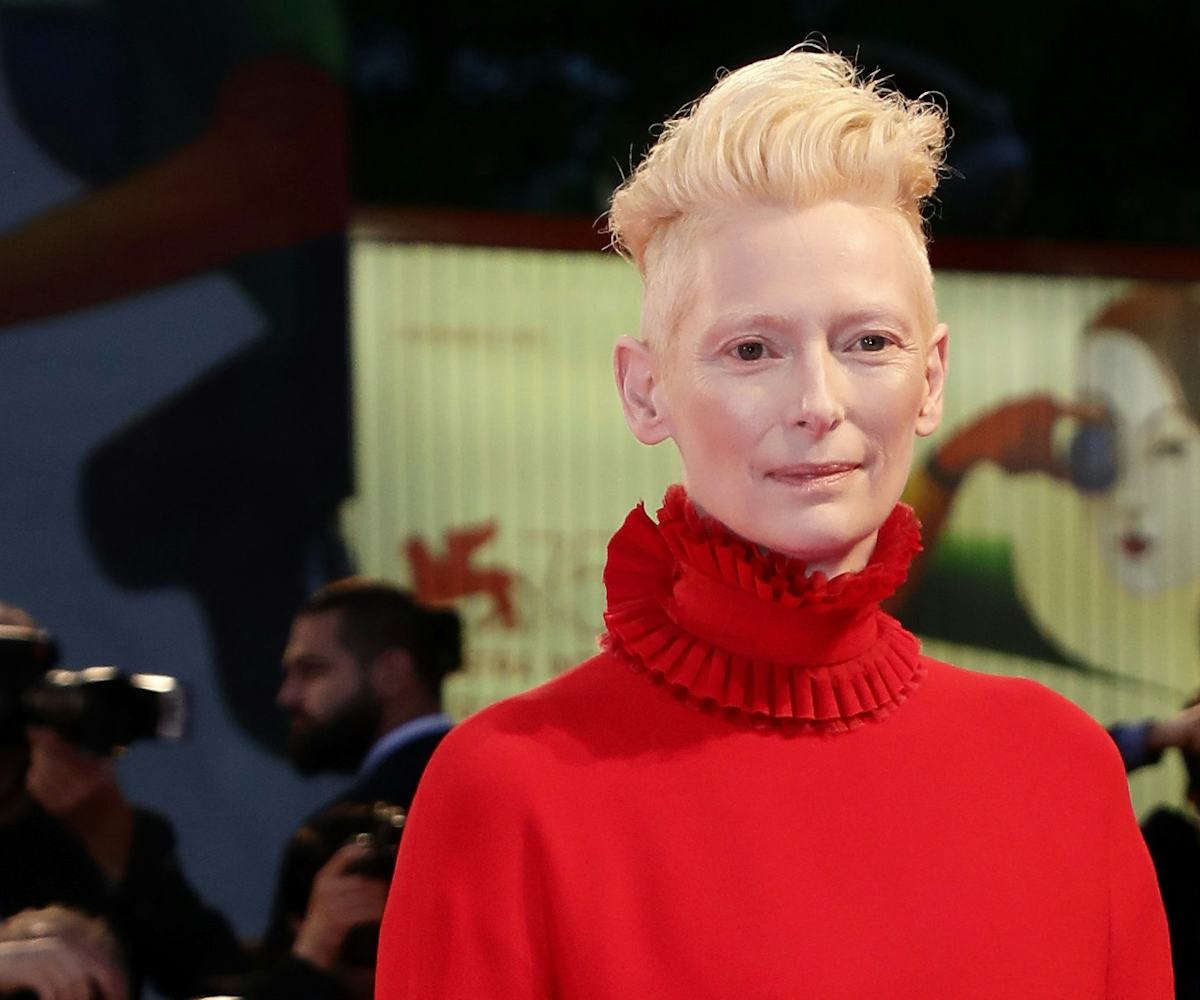 Photo by Vittorio Zunino Celotto/Getty Images
Tilda Swinton Directs Opera Video Of Her Dogs Running On The Beach
Tilda Swinton directed a music video for an opera song, and it's literally just six minutes of her dogs running around on a beach. In other words, it's the best thing we've seen in a long time
The video was co-directed by Swinton's partner, Sandro Kopp, and stars their multiple dogs—all of whom look pretty much identical. The dogs run around in the sand and through water, jump to catch toys held just out of the camera's shot, and play in a patch of grass. Sometimes they even move in unison, prompted offscreen by Swinton. The footage is set to an aria by opera singer Anthony Roth Costanzo.
The Oscar-winning actress debuted the work as part of the upcoming Glass Handel project from Visionaire, an art multimedia company. The project is described as an "hour-long live interdisciplinary installation" which will take place in New York City on November 26 and 27. Swinton's work will be displayed alongside nine other opera music videos, with a live performance by Costanzo, who will be wardrobed by Raf Simons. Artist George Condo will also create a painting live at the event, and the American Ballet Theater will be performing a piece.
Watch the video yourself, below.