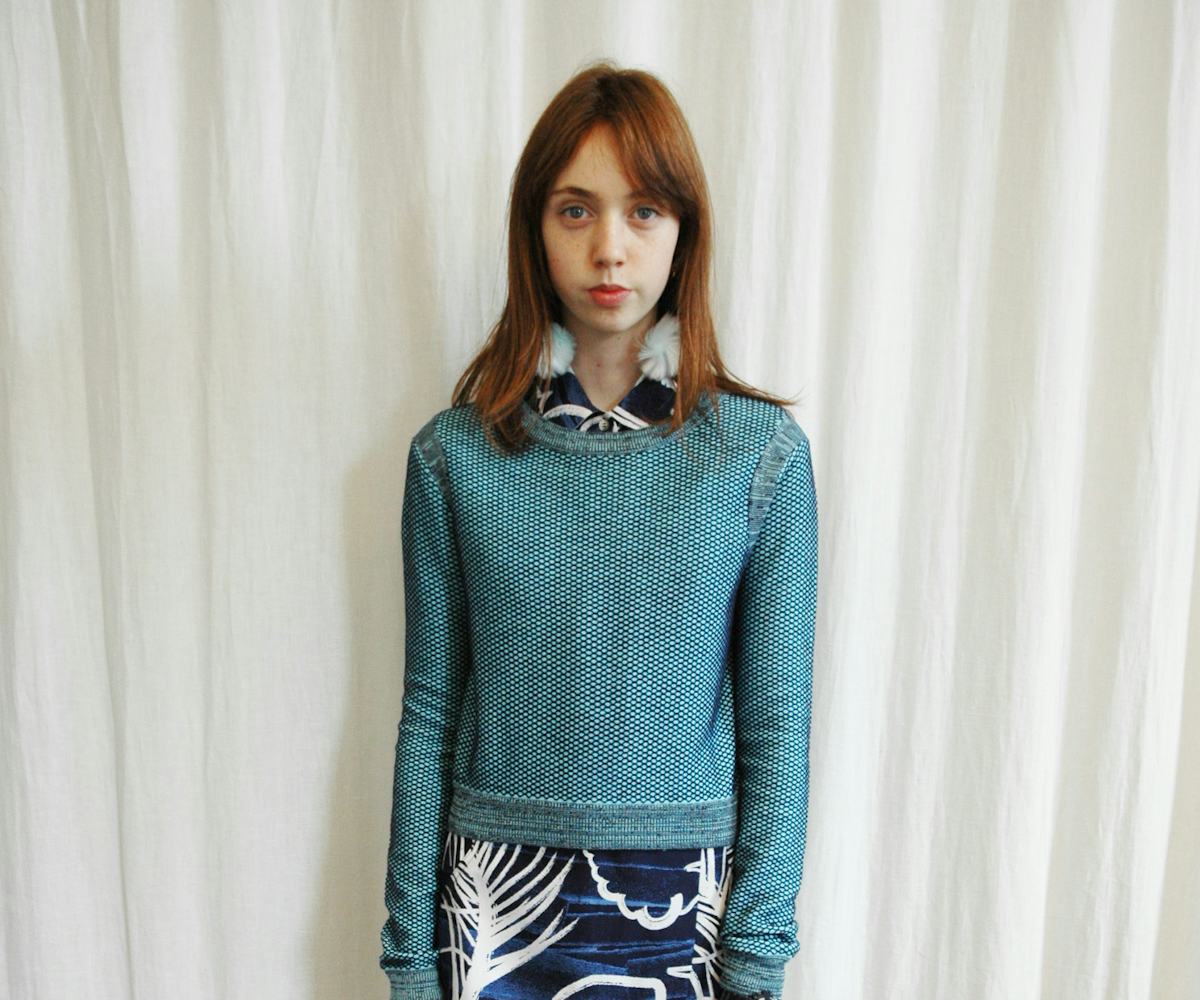 photo courtesy of timo weiland
#nylonfw exclusive: get a sneak peek of timo weiland's ss15 collection
BEFORE the show tomorrow!
Fashion Week is the cruelest kind of waiting game. Beyond the shows themselves (which often involve a lot of sitting around, standing in line, and trying to stay patient til the lights dim), the fashion retail cycle is an unusual one-- in other words, we're previewing clothing many months before we'll ever see them again in stores.
But while there's not much anyone can do about that, here's one thing you don't have to wait for. Longtime NYLON favorite Timo Weiland is giving us an exclusive sneak peek at the label's spring '15 collection before anyone else! We hung out with the designers Timo Weiland, Alan Eckstein, and Donna Kang in their Manhattan studio to score a preview of what's coming up next. And yep, it's going to be pretty awesome.
This season the brand teams up with G-Shock S Series (AKA, the first women's watch line of G-Shock), pairing the timepieces with Timo staples like wild printed minidresses, culottes, and killer blouses. Inspired by a recent trip to California as well as photographer Slim Aarons, the collection is a mashup of beach babe cool with a city girl punch.
It's a natural step for the team, which, according Weiland, have really come into their own. "I feel like over the years we've fine-tuned our vision, and this collection shows that," he explained. "We've learned a lot just from each other; the struggles, the challenges, all that."
And considering the fact that they take cues from their friends, don't be surprised if you want to become BFFs with these guys immediately. "Whether they're editors, bankers, lawyers, or whatever, there's this commonality in our friends where they're interested in the world around them," Weiland told us. "Our girl isn't jaded; she's a lot more upbeat. She's quirky, and that keeps things interesting." Stay tuned for the complete dose of Timo Weiland quirk tomorrow at the show...but in the meantime, start your California dreaming now with one of our favorite looks above.