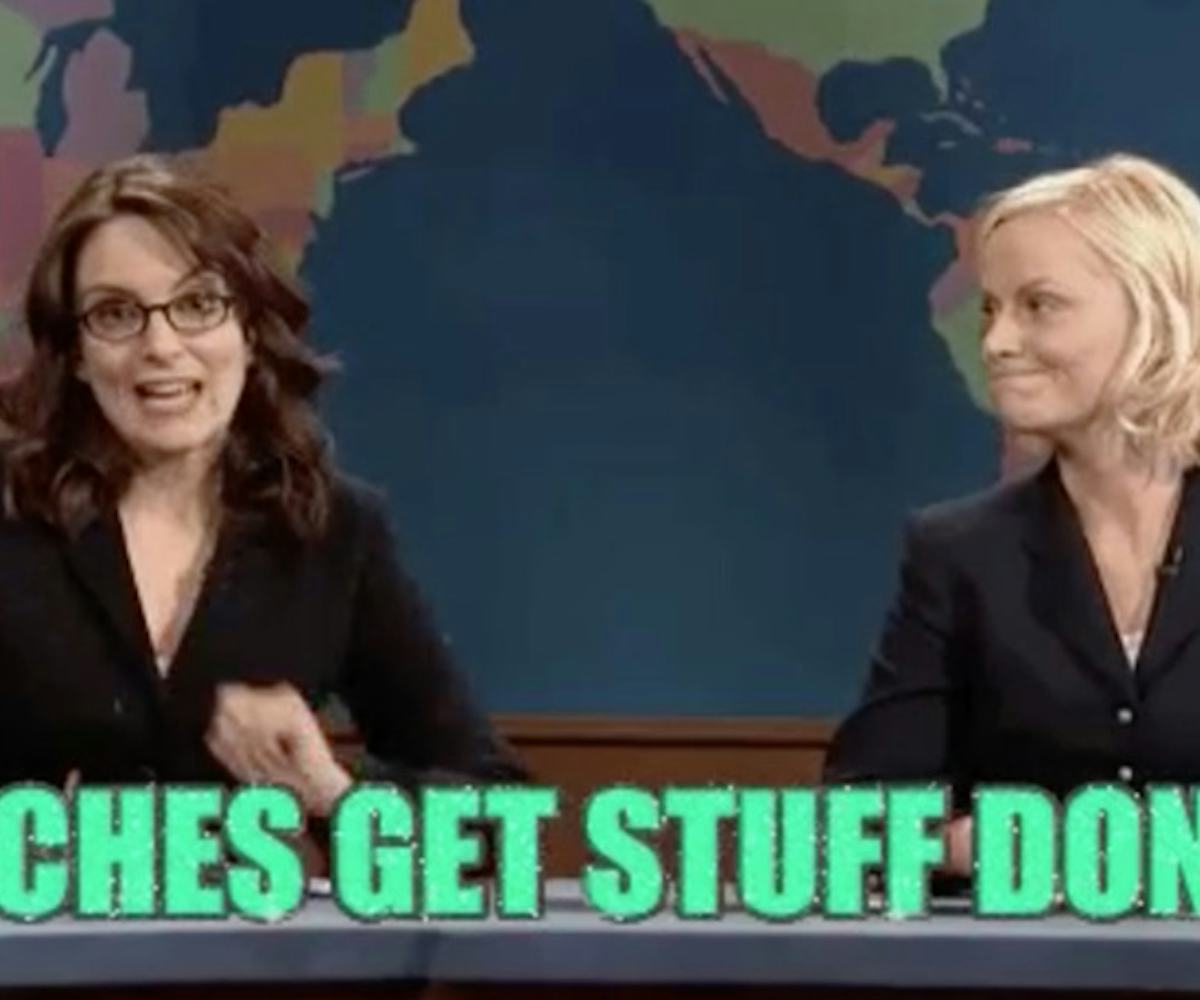 Image via NBC/Saturday Night Live
Tina Fey Will Play 'Sheryl Sandberg On Steroids' In 'Great News'
She's leaning all the way in
In the immortal words of Tina Fey, "Bitches get stuff done." This also sounds like it would be the mantra for her new character on Great News. Fey will appear in the upcoming season of the NBC series for which she is an executive producer. Her character, Diana St. Tropez, is the new boss of the fictional news network MMN, according to The Hollywood Reporter. 
"She's sort of the Sheryl Sandberg on steroids," creator and show-runner Tracey Wigfield told reporters at the Television Critics Association's press tour. 
Fey's character has written a series of books titled Boss Bitch and is "one of the few women who is seen as truly having it all," according to Wigfield. She'll serve as a foil to Carol (Andrea Martin), while Carol's daughter Katie looks up to her and "wants her to take her under her wing," Wigfield said. "Her presence in the show, I hope, really sets up all of our characters on really funny stories for the rest of the season."
This marks Fey's return to NBC since her departure from 30 Rock in 2013. Season two for Great News premieres in the fall on NBC.