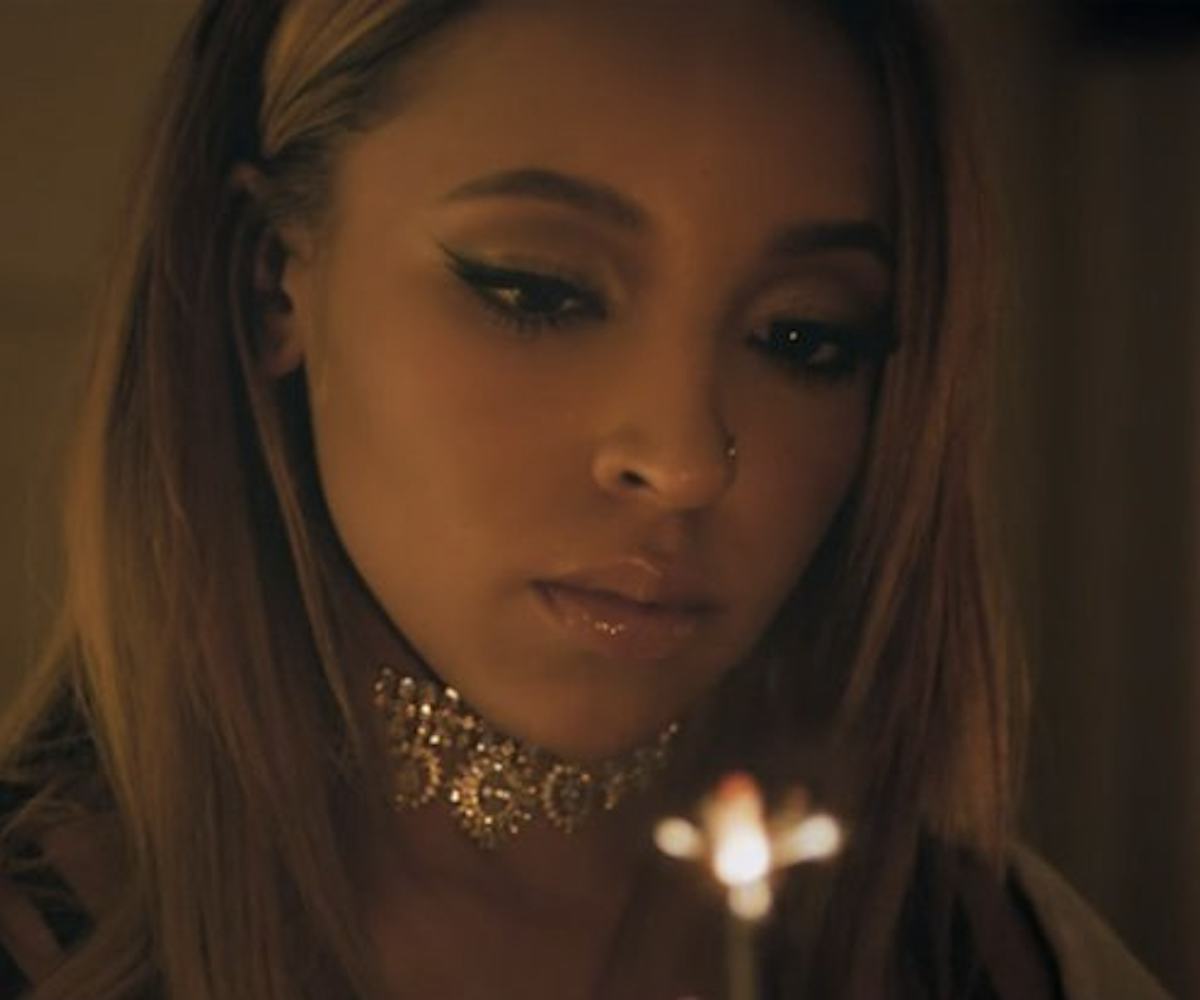 Tinashe Wants To Light Up Your Weekend With This "Flame" Video
Whatever thoughts you have about "Flame" are about to be burnt to a crisp after you see Tinashe's visual for the slow-burning pop ballad. The singer-songwriter has been promoting the single hard since it was released—she even rode around New York City in a firetruck with sexy dancers dressed in firefighter uniforms—and now she's dropped an accompanying music video for it.
Our former cover star really gets in touch with the core elements of Mother Nature as she harnesses the power of fire, earth, water, and air. The Andrew Donoho-directed video starts off with Tinashe glowing underwater before coming back to the surface for playtime with her boo. They do all sorts of cute things together like cuddle in bed, brush their teeth, and take selfies with a Polaroid camera. 
You know things are about to switch gears when real flames enter the frame though. Suddenly, Tinashe is tearing a painting off the wall and stepping out on the patio wearing a bedazzled choker, an itty-bitty top, cutoff booty shorts, knee-high leather peep-toe boots, and a fabulous trench coat. We don't know why she decides to waste bottles of liquor on an empty bed, but she's hell-bent on revenge and starts torching the entire place. (She even smashes a bottle of wine on the fridge.)
Maybe this is a warning not to get on her bad side? Message heard loud and clear, girl... All-around, everything about Tinashe is amazing, but we want to point out how incredible her eyebrows look in this production. (Please hook us up with your esthetician!) 
Watch all the drama go up in flames in the video, above.