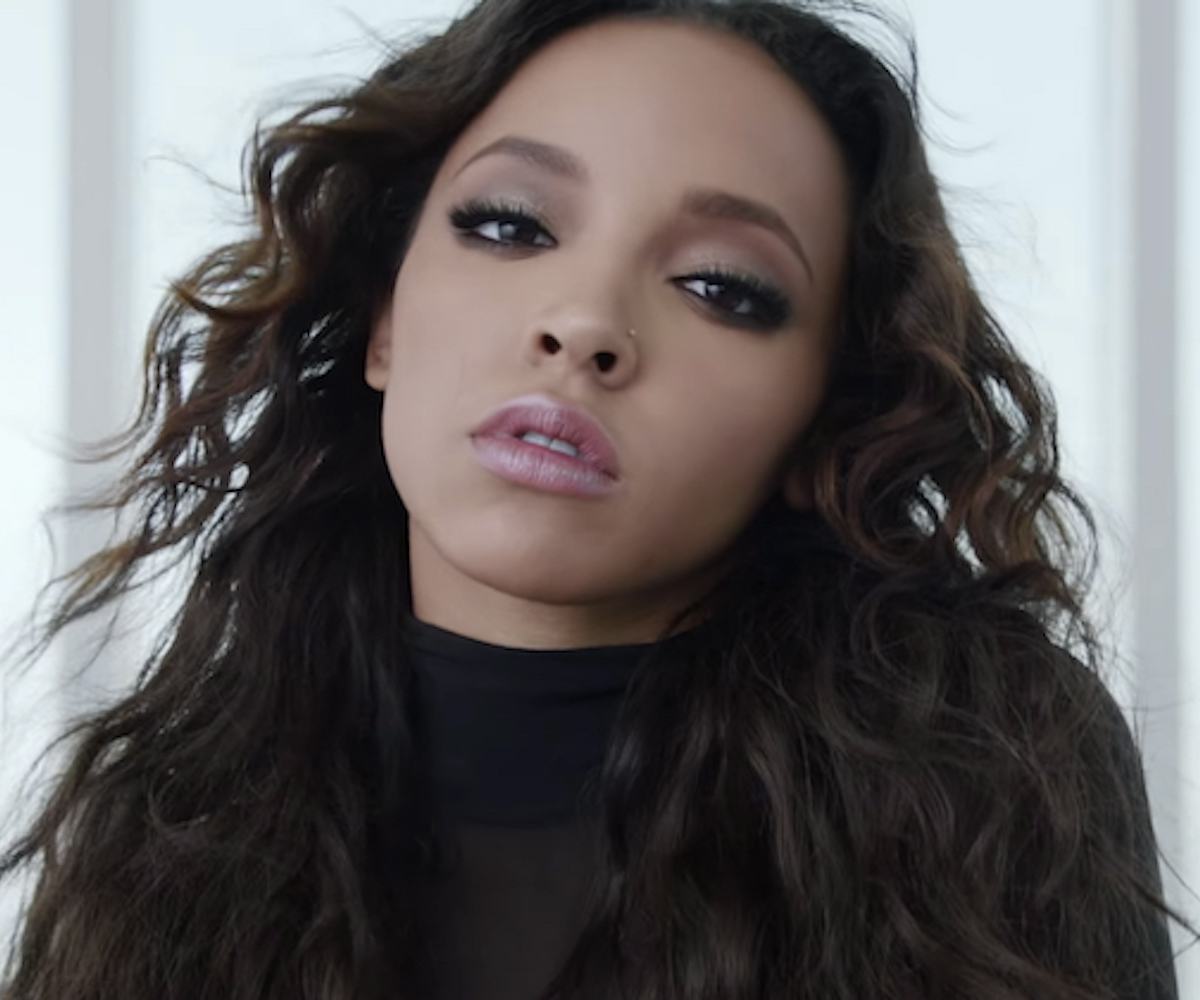 Image via RCA
Tinashe Just Kicked A Whole Truckload Of Music-Industry Ass
Don't know if you noticed, but we had a little dustup with Tinashe. Truth, though, we only stepped up to question some of her choices because we care so damn much about someone who's not only a super-talented musician, writer, and producer, but a fantastic and empowered representative for women and, in particular, black women.
Case in point, Tinashe just unloaded against her own industry in an interview on xoNecole. There, the 22-year-old took the powers that be to task for their bizarre tokenism and tendency to only let a select number of black women succeed. It was fire.
Witness:
For me, I feel like I still have to represent the [black] community. That has been what has been my struggle because people do feel like there is only room for one. There is a Beyoncé, there is a Rihanna, there is Zendaya, there is a Jourdan Dunn. There is a black girl in all of these positions and we don't need another one.
It's true. Even if there are more successful black women in music than at any other time, there seem to be limits, boundaries on how those artists are perceived, talked about, and represented by the media. Turn and look to the world of, say, acting, and the idea that society only "needs" a certain number of successful black women becomes even more pronounced. Let's not even talk about the modeling world.
Tinashe blows that up:
It's just kind of ridiculous because there are like a hundred blonde, white actresses and leading ladies. There are a hundred rappers that all virtually look the same, sound the same, and dress the same and no one cares. But for some reason, when it comes to young women, they want to pit them against each other. There can't be room [for us all]. There can't be five black girls winning. It's weird.
Indeed, the media does sort of simultaneously package Zendaya and Tinashe together, while also pitting them against each other. When asked directly about that and their different representations of their particular blacknesses, she says:
I think it comes from a place of there is only room for one. Or there is only room for two. Again, the way I see it, obviously, is if a black girl is winning—whether she is lightskin, darkskin, or any type of shade in-between, that should be a win for the black community, period. But it's not necessarily always perceived as such. It's like 'Oh, she's on the more lighter spectrum, so that is why she wins.'
See, this is why we love this woman.
For more thunderbolts on music and dating, you've really, really got to read this piece.
(xoNecole)