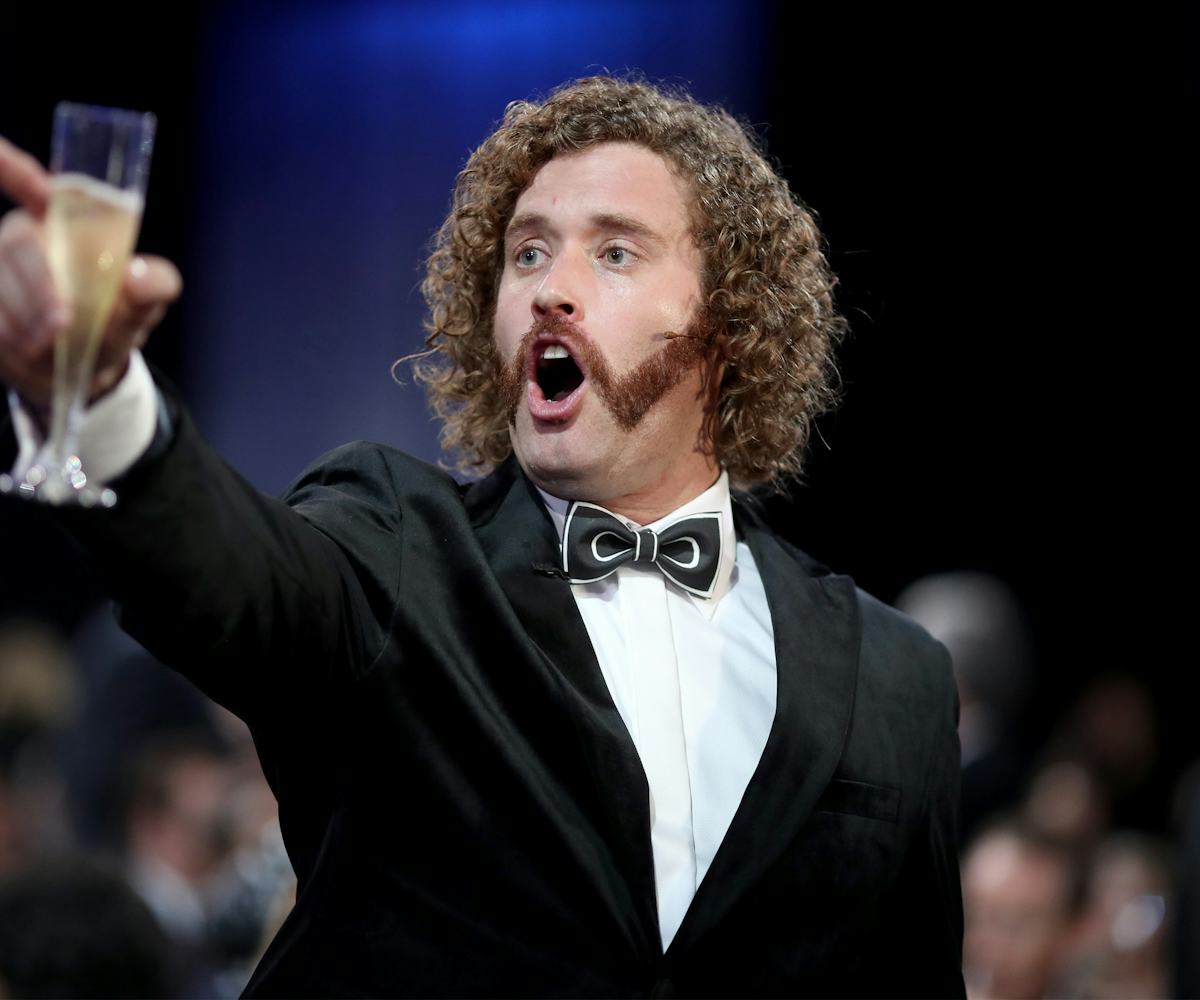 Photo by Christopher Polk/Getty Images for The Critics' Choice Awards
T.J. Miller Was A "Bully" On The "Almost All Male" Set of 'Silicon Valley'
According to his co-star Alice Wetterlund
In recent months, there have been a variety of reports detailing comedian and actor T.J. Miller's unprofessionalism and general bad behavior on set, including coming to work late and intoxicated and even calling in a fake bomb threat which led to his arrest. Prior to that, the Silicon Valley star was accused of sexually assaulting and punching a woman while in college, claims that the actor has since denied.
In response to rumors that, despite the aforementioned allegations and complaints, Miller was being welcomed back into Hollywood, fellow Silicon Valley actress Alice Wetterlund detailed her negative experience on set with him in a string of tweets.
"Yes! It is definitely time to rehabilitate TJ Miller's career!" she wrote sarcastically. 
Wetterlund recounted her memories of working on the set of Silicon Valley, in which she played engineer Carla Walton for a six-episode arc. According to her, Miller was enabled by his fellow cast and crew members, who she described as "almost all male." She recalled the cast and crew as being "complicit in his unprofessionalism," and went on to describe her experience working on Silicon Valley as "kind of a nightmare."
This account of Miller's inappropriate behavior is not unlike some of the other stories that have come out in view of the Me Too movement—most notably the one detailing actor Jeffrey Tambor's behavior on the sets of Arrested Development and Transparent. And, as if the brazen behavior of men in power isn't bad enough, it's made even worse when they are enabled by their fellow male coworkers.