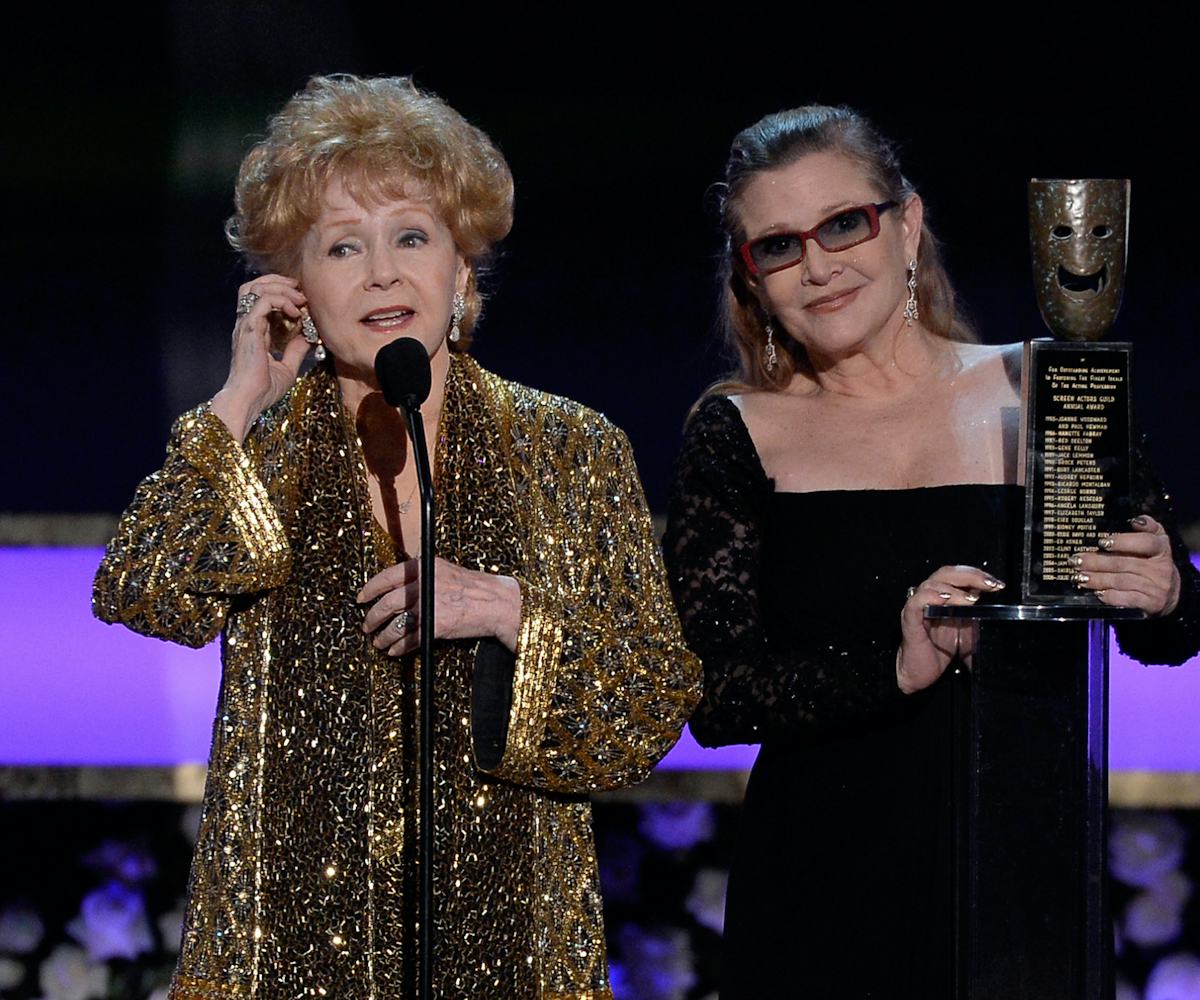 Photo courtesy of Kevork Djansezian / Getty images
Carrie Fisher's Brother Opens Up About His Sister And Mother
"She just left to be with Carrie"
Friends and family of Carrie Fisher and Debbie Reynolds will officially say goodbye to the mother-daughter duo not only on the same day, as previously reported, but on the same cemetery plot as well. In an exclusive interview with 20/20, Todd Fisher revealed that his sister and mother will be buried next to one another at Forest Lawn Memorial Park in Los Angeles. 
The interview took place just days after Carrie Fisher passed away last week at age 60, followed by her mother, Reynolds, a day later. Though many suggested that Reynolds died of a broken heart, her son was quick to reject the idea. "She didn't die of a broken heart," he said. "She just left to be with Carrie."
In a released preview of the interview, Fisher says that his mother died because she didn't want to leave her daughter "to be alone."
"She at her core felt that [her children were] her greatest production or her greatest accomplishment, she made no bones about it," he said. "And she did the ultimate balancing act in life where she was able to be a mother and have that career."
It's no secret that Reynolds had an often tumultuous relationship with her daughter, both of whom experienced a number of obstacles throughout their lives, which Fisher addressed in the interview. "The fact that Carrie could overcome these incredible obstacles, bipolar disorder and all the things that come with that, and it's no simple matter," Fisher explained. "She was a powerful woman and people like that about her. But she was also the most vulnerable little girl I know."
As for how the family—which includes Carrie Fisher's daughter, the actress Billie Lourd—is handling the dual deaths, her brother admits that they're brokenhearted. "We also are happy that they're together," he added. "It's horrible, it's beautiful, it's magical they are together, it's beyond words, it's beyond understanding."
Watch Todd Fisher's full interview on Friday at 10pm on ABC.