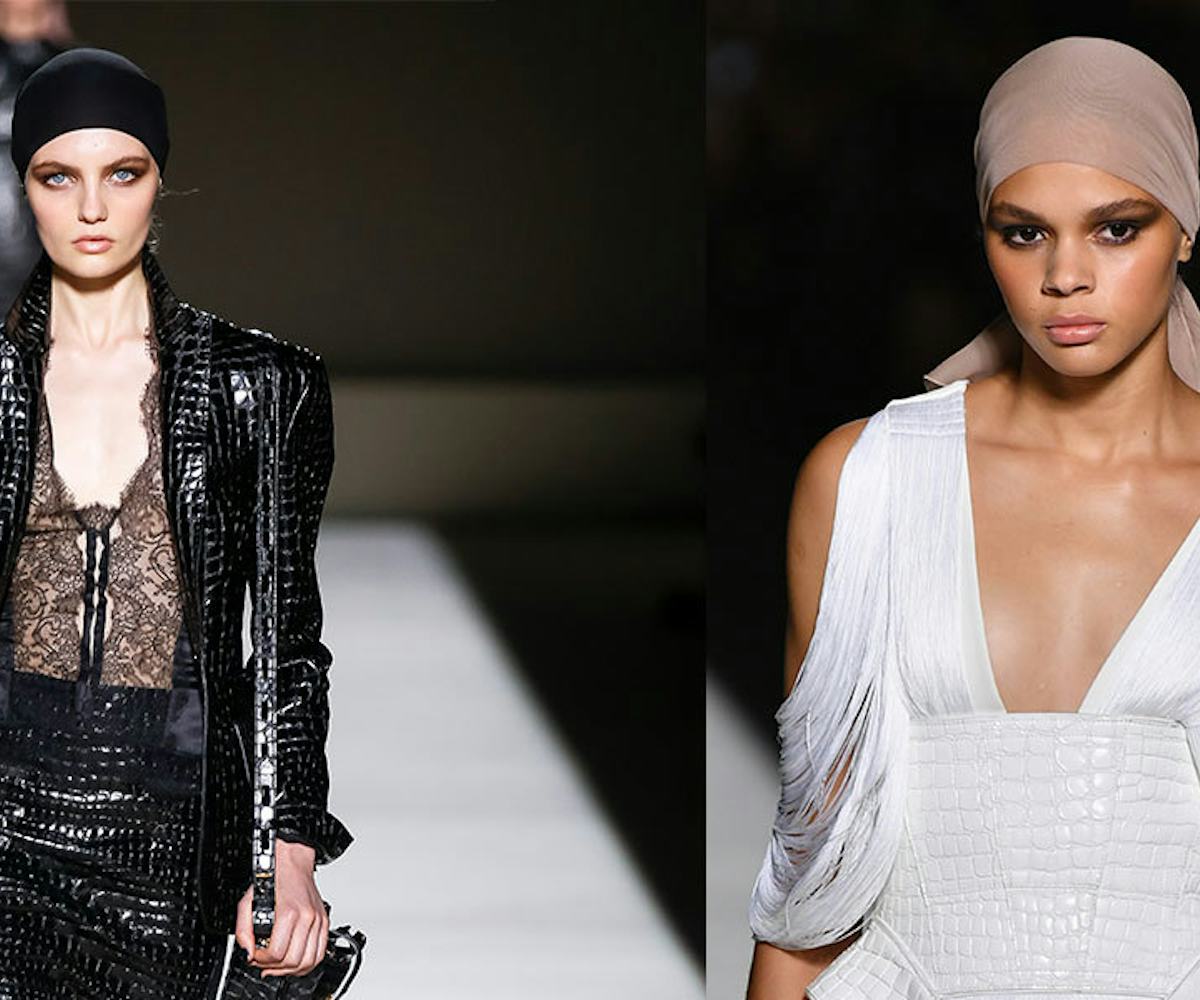 Photos Courtesy of Tom Ford.
Did Tom Ford Just Send Durags Down The Runway?
Last night, on the unofficial first day of New York Fashion Week, Tom Ford sent models down the runway in silk dresses with lace detailing, snakeskin jackets worn with leather skirts, and... what looked like durags placed atop models' heads.
The accessories appear to be inspired by the headpiece historically worn by African-American men (though it's unclear whether any black people were on the inspiration board for head artist Orlando Pita). On closer inspection, it looks like the back portion of the scarf is actually cut out to make room for the hair, which is styled in a chignon of sorts. So, let's call it a durag remixed?
The head accessory is typically worn as a way of protecting and forming waves in the hair. It was a staple of rappers in the early '90s and 2000s but has since then been banned by the NFL and NBA in 2001 and 2005 respectively. Even so, it's started creeping its way into fashion in the past couple of years. Rick Owens sent the headpiece down the runway back in 2014 and Solange even wore a durag to the Met Gala this year. At the hem were the words, "MY GOD WEARS A DURAG."
Tom Ford does at least have a couple of black models also wearing the accessory, but it's still a controversial choice, especially when that choice is made by a white designer. Taking something from another culture and making it fashion isn't new, but it still leaves us a little more weary every time we see it done (which is basically every season).