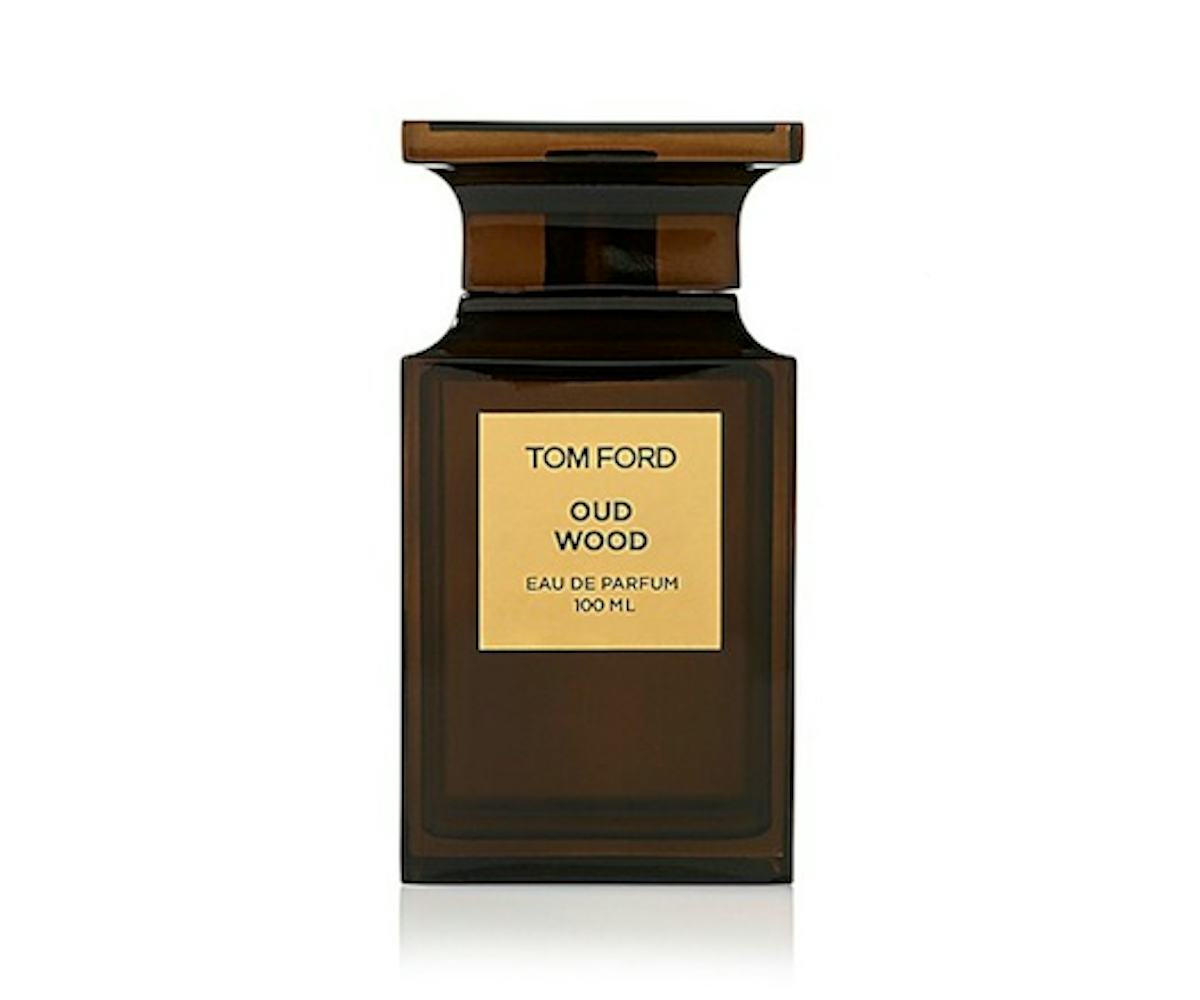 vanity case
Beauty Assistant Jade Taylor picks her five favorite products of the week.
OLFACTORY GIRL
WHAT IS IT:
WHY I LOVE IT:
I know I'm about to throw out a very random reference, but this fragrance smells exactly like the inside of the E.T. ride at Universal Studios in Orlando, Florida. Being a native Floridian and spending a majority of my childhood at theme parks, this smell in particular has haunted me (in the best way possible) pretty much my entire life because of its distinctness. Think: pine trees and fog machines, in a sexy eau de parfum way. The notes in this Tom Ford fragrance don't really contain notes from pine trees or fog machines, but include a subtle mix of rose wood, Chinese pepper, sandalwood, amber, vanilla, and oud--blended together to form a nostalgic savoriness that I haven't been able to stop spritizing on myself.
FOR THOSE:
Who understand my random E.T. ride scent obsession and/or anyone who appreciates a unique smelling fragrance.
FLAMING LIPS
WHAT IS IT:
NARS Satin Lip Pencil in Majella
WHY I LOVE IT:
Listen: it's almost impossible for me to like a lip product that doesn't have a matte texture, and even harder for me to find a red that's flattering on my skin tone. But against all odds, this satin lip pencil has become my latest obsession. A rich crimson hue that delivers major coverage sans the sticky, melty consistency I've experienced with most lip pencils, it lasts all day. Like, through multiple cups of coffee, talking, lunch and snack breaks all day. I don't follow the rule that certain shades of lipstick are appropriate for a season (i.e. coral for summer, burgundy for winter, etc.), but I do believe in finding the perfect shade of red that works for you and wearing it year round.
FOR THOSE:
Who are sick of lipsticks bleeding out and/or looking for a new red to add to your lipstick assemblage. 
EYES WIDE SHUT
WHAT IS IT:
M.A.C Paint Pot in Groundwork
WHY I LOVE IT:
The first time I tried a Paint Pot by M.A.C, I remember thinking: "Holy shit, this is the best thing that has ever happened to me." Basically, they're creamy eye shadows that dry to a normal shadow consistency; they can act as a primer or stand-alone by themselves, and most importantly, last FOREVER. I'm especially obsessed with this grungy brown hue because it gives my lids the perfect edge--without being too overbearing or solely appropriate for nighttime wear.
FOR THOSE:
Who want that heroine chic eye look minus, you know, the drug use.
FACE TIME
WHAT IS IT:
Les Couvent des Minimes 3-in-1 Micellar Water
WHY I LOVE IT:
One of the most important beauty habits my grandma passed down to me was to always use a toner. It's one of the only rules I've continually abided by throughout my adolescence and into my adulthood (cue "I'm Not a Girl Not Yet a Woman" by Britney Spears), which means I've tested a lot of them since then. I've used everything from the abrasive salicylic acid toners that sting my skin to the spring water toners that are basically just canned water. But now I've found the happy medium my skin has been searching for: Les Couvent des Minimes, a French brand that home grows its own skincare recipes, whipped up a toner gentle enough to use on your face, lips, and eyes--that simultaneously removes makeup and cleanses, with no rinsing needed. Packed with three different types of roses—Damask Rose, Centifolia Rose, and Wild Rose hip--that work together to refresh your skin for ultimate radiance. Added bonus: speaking from someone with acne prone skin, it doesn't break me out!
FOR THOSE:
With any skin type, who are looking for a toner with no harmful side effects and likes to stop and smell the roses.
HAIR METAL
WHAT IS IT:
WHY I LOVE IT:
Before I continue, let me just say, I am all for hair oils; however, most of the ones I've tried tend to wear my hair down since my strands are so fine. It's also important to note that I've been careless enough in the past to bleach my hair, dye it pink, purple, blue, and every color in-between (it's currently highlighter yellow/green) without proper protection. Which basically means that I now have dry, frizzy ends that are in need of a lot of loving, which is where this serum comes in. It's both oil-free and silicone-free, and has truly been a life savor just in the past few weeks of using it. After showering, I apply a dab of it to the ends of my hair and voila, my hair instantly feels smoother, softer, and healthier.
FOR THOSE:
Who believe in magic.