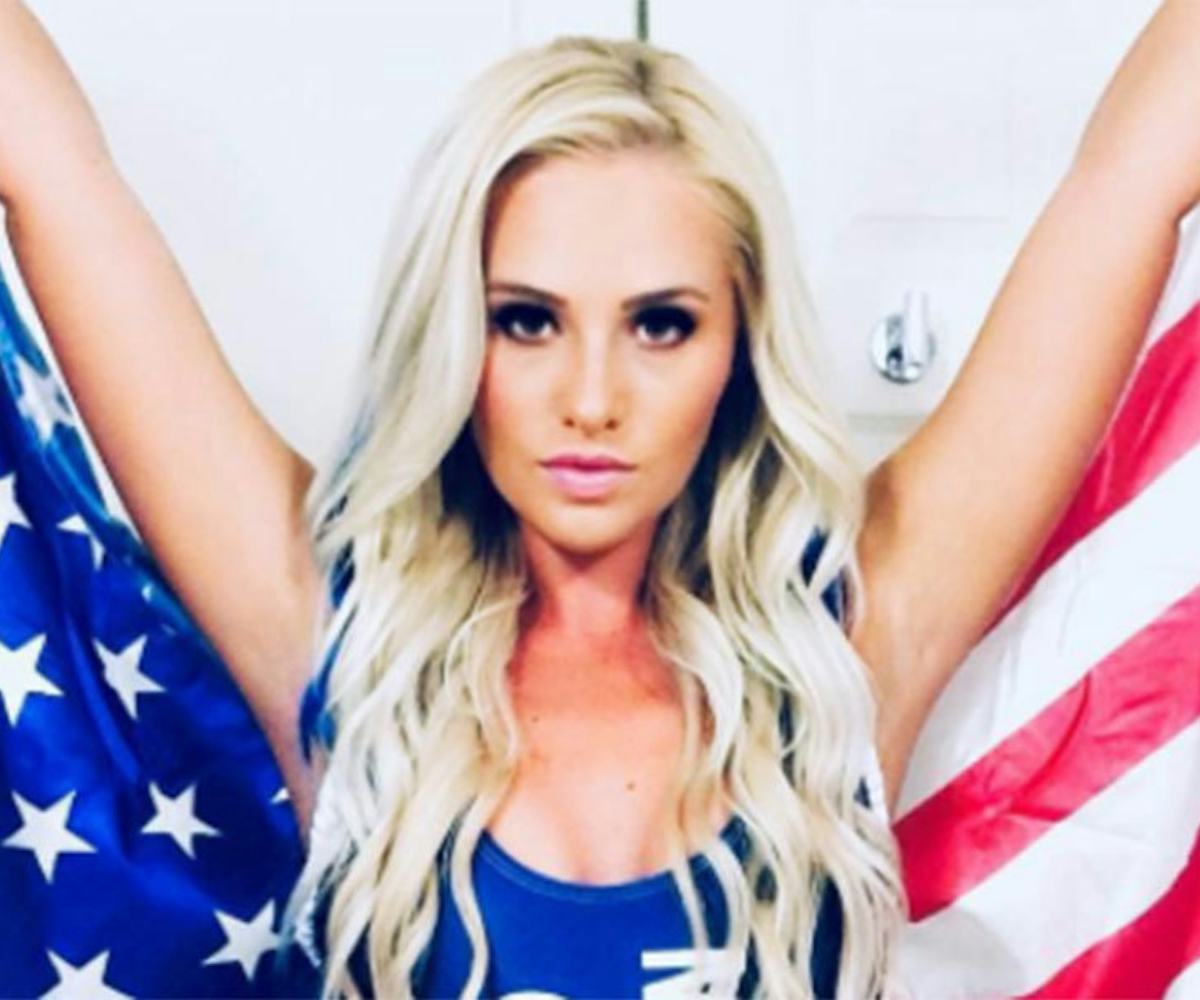 Tomi Lahren's Halloween Costume Is Stirring Up Controversy
Why do you hate America, Tomi?
Like the rest of the world, Tomi Lahren celebrated Halloween this weekend. Unlike the rest of the world, she wore a costume that reportedly violates flag law.
In an image posted to Instagram, Lahren is seen wearing a blue MAGA bodysuit, red tutu, fanny pack, and "stars and stripes wings." Her caption reads: "Oh LA ready to find your safe spaces! What am I? Well if you're a conservative, I'm American AF. If you're a lib, I'm 'offensive.' Let's go." She loves America, can't you tell?
Apparently not enough to know the U.S. Flag Code, which many accused Lahren of violating. It reads: "The flag should never be used as wearing apparel, bedding, or drapery. It should never be festooned, drawn back, nor up, in folds, but always allowed to fall free." The fact that Lahren has consistently called out NFL athletes for "disrespecting" the flag by kneeling during the anthem only adds to the hypocrisy. Then again, we're talking about the same Fox News contributor who admitted she benefits from Obamacare.
Lahren defended her decision by posting a statement from The American Legion (an unofficial website, by the way), which reads the following: "Unless an article of clothing is made from an actual United States flag, there is NO breach of flag etiquette whatsoever. People are simply expressing their patriotism and love of country by wearing an article of clothing that happens to be red, white, and blue with stars and stripes."
Anyway, if you still need a Halloween costume, here's a different last-minute idea: