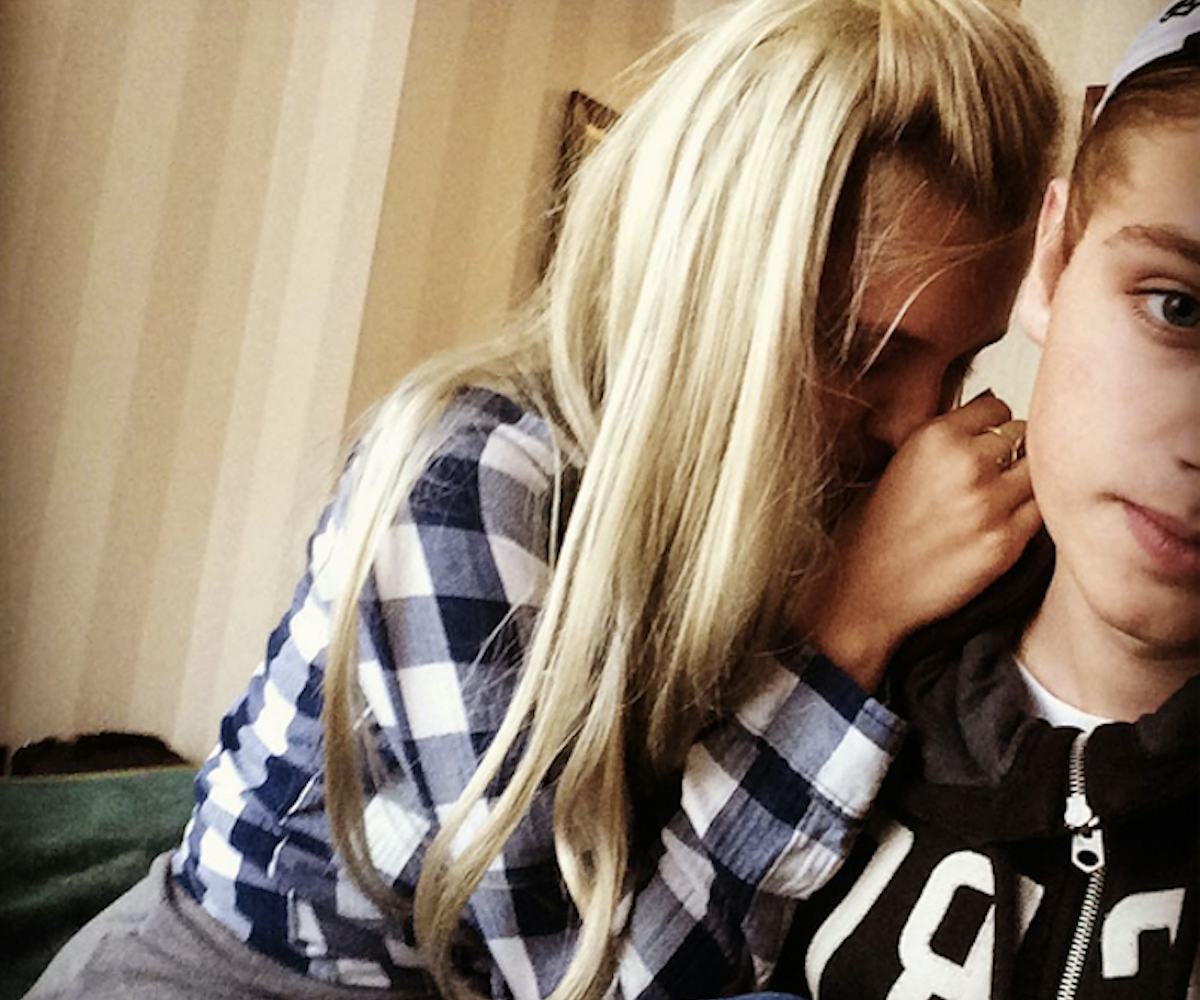 Image via deancchapman/Instagram
are tommen and myrcella from game of thrones, like, dating?
There be spoilers ahead.
Being as the Game of Thrones set is a font of young, attractive, talented people, it's become somewhat of an incubator for love. Already, you probably know about the former pairing of Rose "Ygritte" Leslie and Kit "Jon Snow" Harrington, and we've let you in on the budding romance between the bodydoubles for onscreen lovers Daenerys and Daario Naharis.
Now, Buzzfeed is speculating that Dean-Charles Chapman, currently playing young king Tommen Baratheon (feel free to shake your fist in anger, here), and Nell Tiger Free, who played his sister Myrcella in the show's most recent season may also be a couple. Yes, you can now make your joke about how Lannisters like to keep it in the family.
To be clear, there is no confirmation that the teen actors—who, let's remember, play the children of the incestuous pairing of Cersei and Jaime Lannister—are actually dating. But, to back up their theory, Buzzfeed has dropped a treasure trove of Instagrams and tweets as evidence. Take a look.
Buzzfeed has more should you want it.
Of course, this could be the record of two kids who played siblings hanging out—but it does seem like Buzzfeed might have a point.
Now, Free and Chapman never actually shared a scene. As well, watchers of GoT know that Free is already off the show, having been poisoned to death in the season finale (these things happen). All that, however, is neither here nor there (Leslie and Harrington managed to stay together despite her character's death...for a while, anyways).
We'll let you know if the two drop any confirmation of denial of their relationship via Twitter, Instagram, or whatever the kids are using these days. 
(Via Buzzfeed)