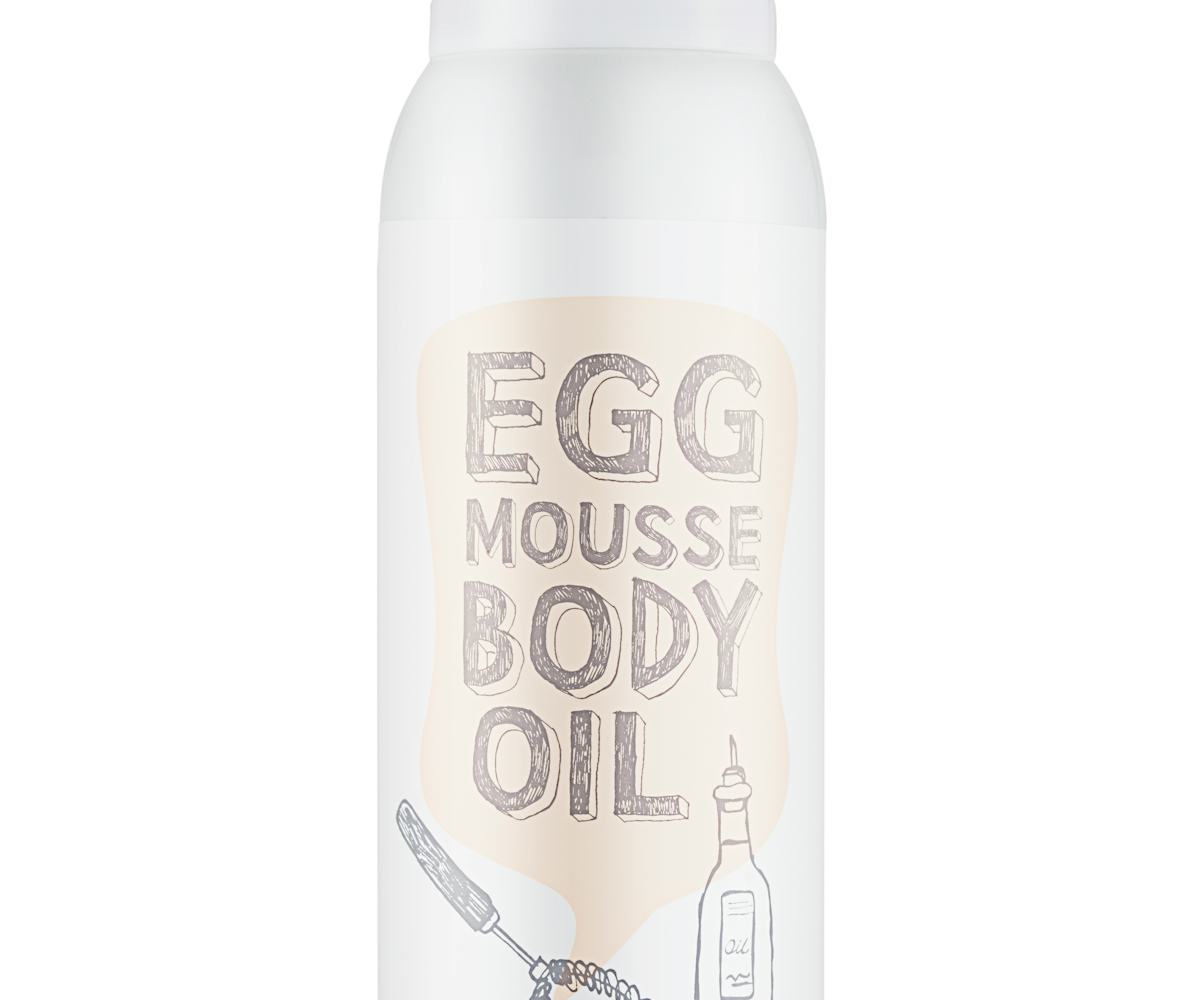 Photo courtesy of Too Cool For School
Meet Your New Favorite Body Oil
It's a lifesaver for dry skin
Mark our words: Too Cool For School's Egg Mousse Body Oil is about to become your new favorite moisturizer. 
We know, the term "egg mousse" probably doesn't sound like something you'd want to rub all over your body, but I'm telling you—you'll want to put the visuals aside and try this. 
Containing five nutrient-rich botanical oils (olive, almond, avocado, jojoba, and marula), honey, and milk extract, the formula is conditioning and protective, but won't clog your pores. It also contains anti-aging qualities. Egg yolk extract and the albumin in egg white extract work together to boost your skin's natural ability to regenerate and repair, also promoting cell and collagen turnover while at it. 
It's formulated without sulfates or phthalates too, so you won't have to worry about any harmful or harsh chemicals coming near your skin.
However, aside from all the good-for-your-skin benefits, it's also just really fun to apply. The oil comes out of the can in mousse form—kind of like shaving cream. The light-as-air formula allows you to evenly apply the product without missing any spots. Then, just as you start to rub it in, it instantly melts away into a deliciously scented oil that quickly absorbs into your skin, no nasty film or stickiness left over.
You can snag a can for yourself for $25 at Sephora.