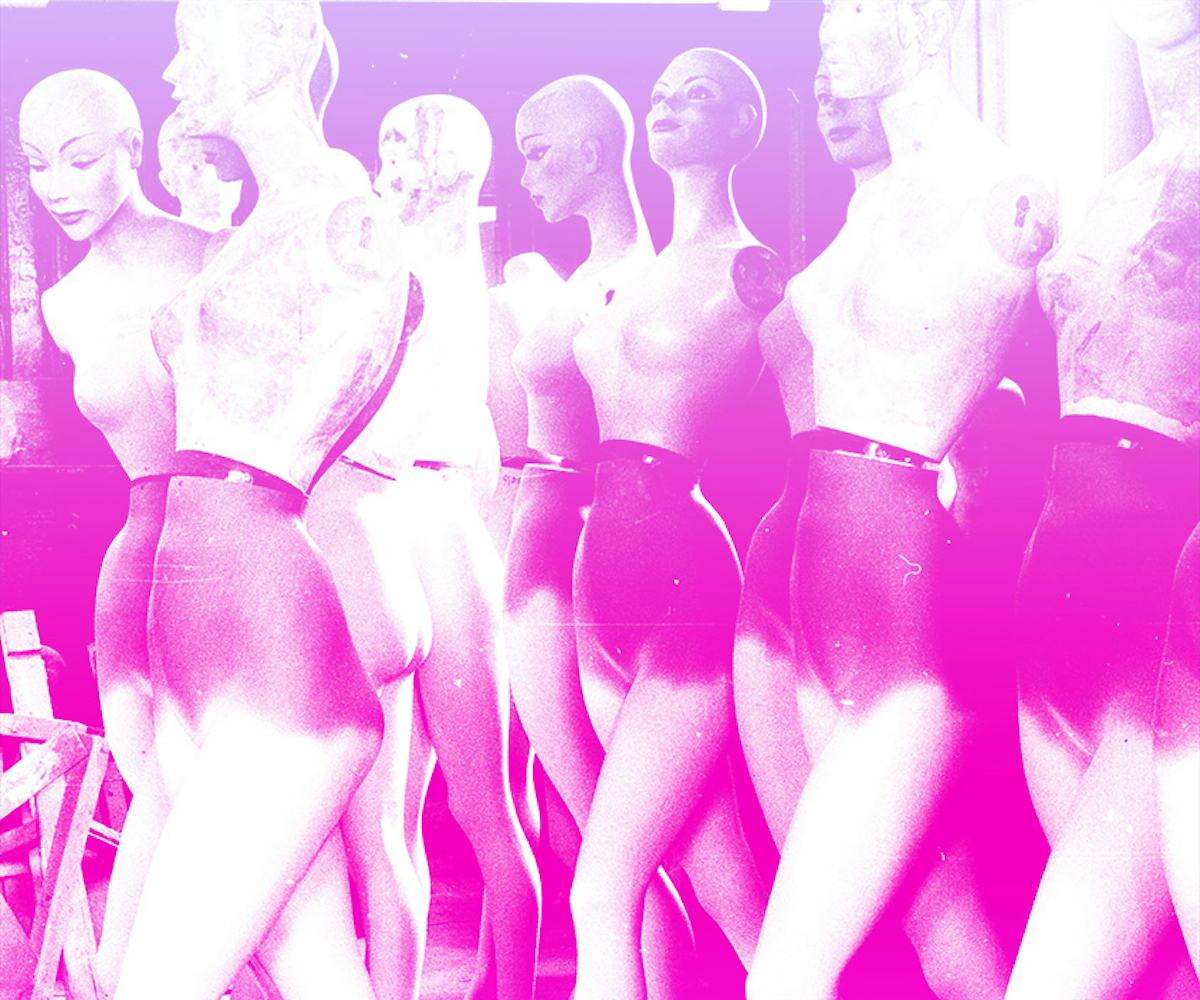 Photo by Chris Ware / Getty Images
topshop is done with the unrealistic mannequins
By now, it seems as if most retailers have been involved in some sort of controversy. And while some have been because of tasteless graphics, or hypersexualized advertisements, one thing we continue to see over and over again—and frankly, we're tired of it—is the ridiculous body standards reinforced by the mannequins that model the clothing.
Topshop, the popular British brand that boasts collaborations with stars like Gigi Hadid and Cara Delevingne, has come under fire after a shopper noticed that the store's mannequin had extremely thin legs. The mannequin was wearing the retailer's popular "Jamie" jeans, and the shopper, Laura Berry, voiced her concerns that the figure was not an accurate representation of the average female form.
"Perhaps it's about time you became responsible for the impression you have on women and young girls and helped them feel good about themselves rather than impose these ridiculous standards," Berry wrote in a post on Topshop's Facebook page.
It appears that Berry's action had a positive effect, as Topshop responded with a public post declaring that they would no longer be "placing any further orders on this style of mannequin."
We can all thank Berry for pulling a Taylor Swift there.
Photo via Facebook
Photo via Facebook