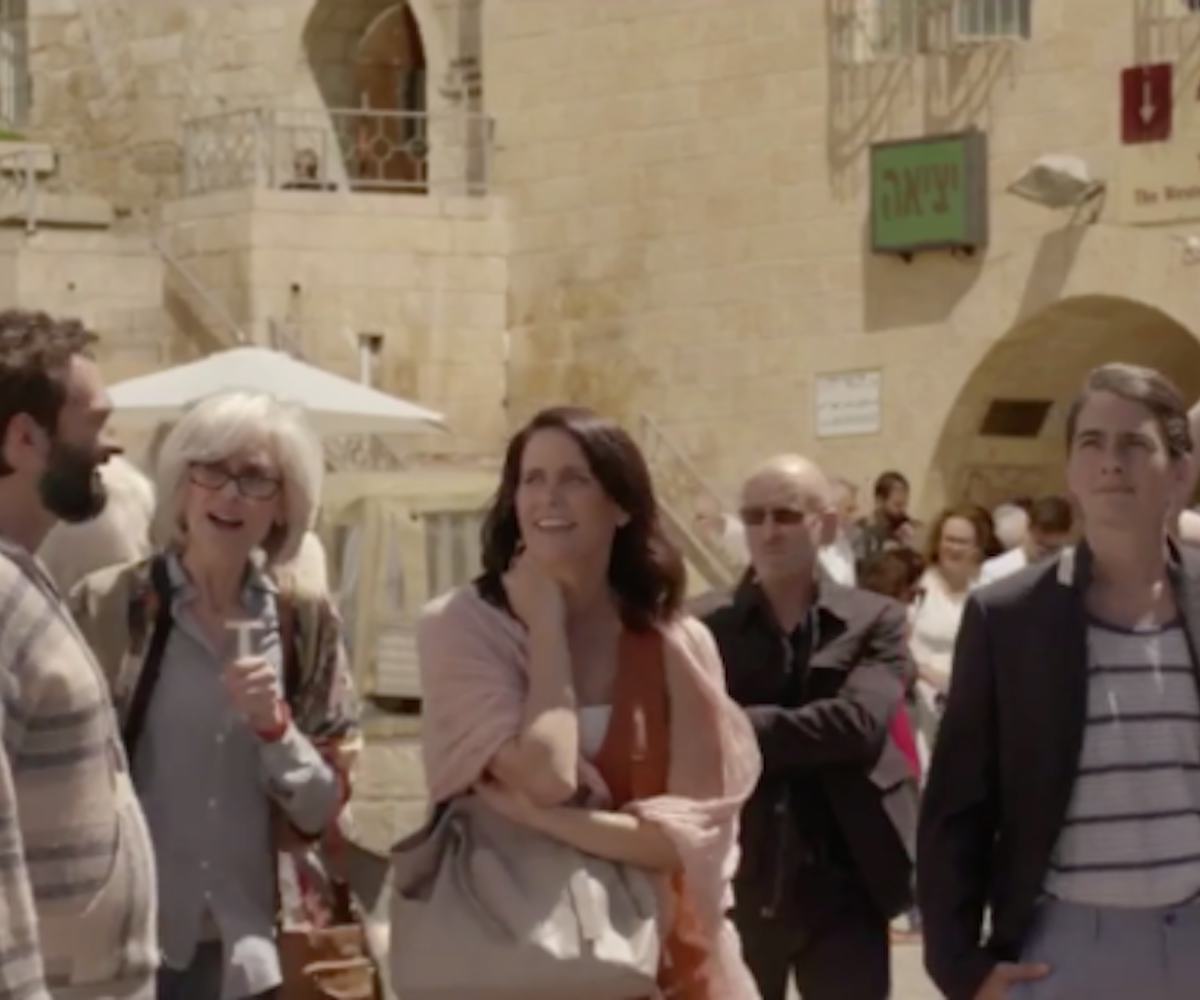 Maura's "Startling Discovery" Is Revealed In Latest Trailer For 'Transparent'
Spoiler alert: she's dating a man
It appears that season four of Amazon's Transparent is shaping up to be a wild one, thanks to this brand new trailer. As revealed in a press release from Amazon in June, Maura takes a trip to Israel for a conference, and the rest of the family joins her soon after. The release also teased that Maura (Jeffrey Tambor) would reveal a "startling discovery" to the rest of the family—and now, thanks to a brand new clip, we now know just what that discovery is: she's dating a man.
The new clip begins with Josh (Jay Duplass) trying to reason with his mother Shelly, (Judith Light) yet again. He tells her, "You're a boundary pusher," to which she defiantly replies, "I have no idea what boundaries are." Later, Josh, Sarah (Amy Landecker), and Ali (Gaby Hoffmann) hilariously try to recount their sexual partners and lose track, while shots of each family member are intercut throughout. While in Israel, the Pfeffermans each embark on their individual spiritual journeys through exploring their familial roots.
Maura's big reveal is casually made towards the end of the clip, when she tells Ali, "I'm dating." Ali replies, "That's cool, what's her name?"
"Donald," Maura casually replies at the very end, as Ali looks at Maura in surprise.
Watch the dysfunction unfold, below.