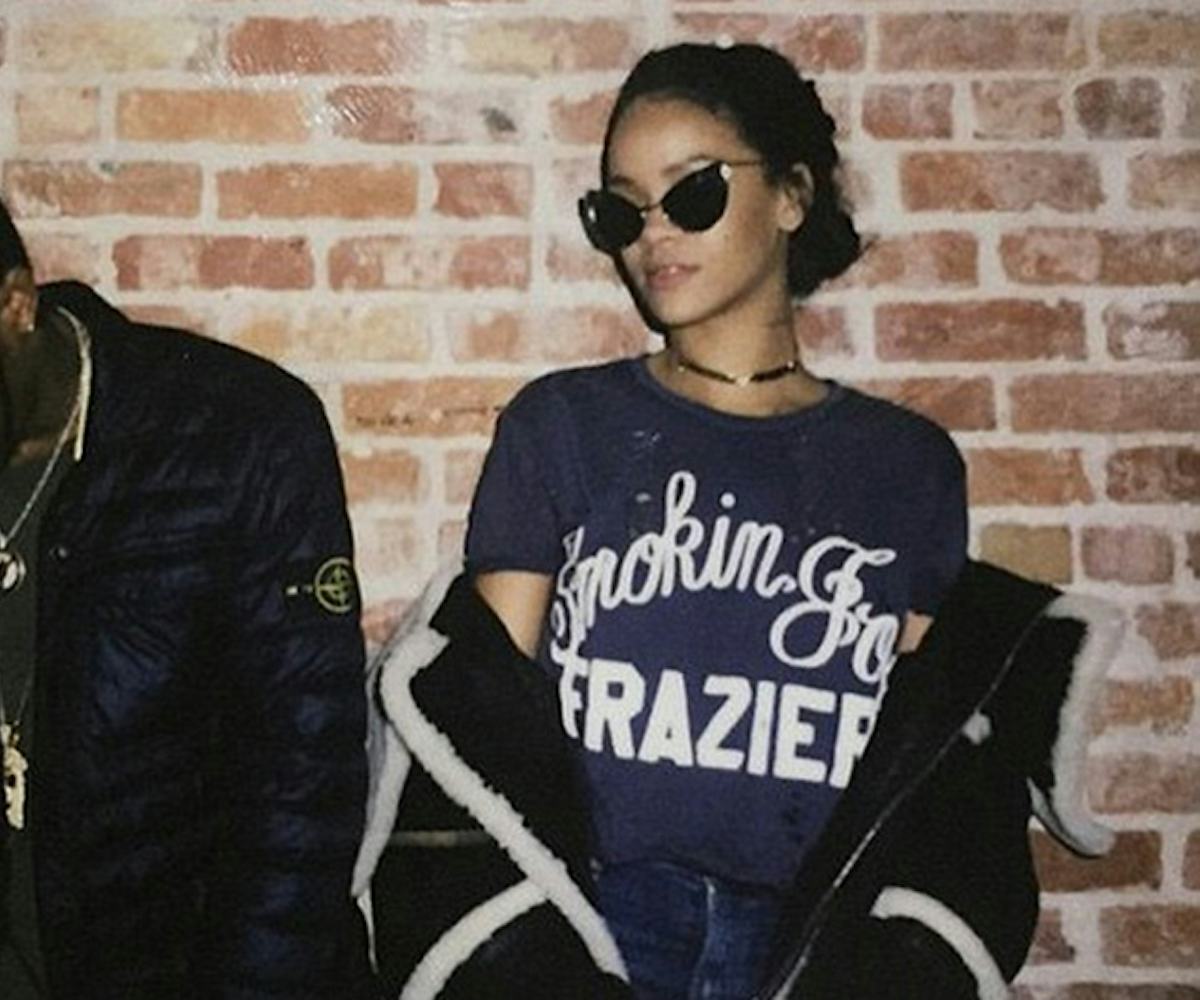 Photo via @badgalriri.
Listen To "Tourist," The Travis Scott Collaboration That Didn't Quite Make 'Anti'
You're probably still clearing out of the rubble after the hydrogen bomb that is Rihanna's Anti dropped last night, but we're already being hit with a song that didn't make the final 13-track cut. It's called "Tourist," and comes to us from none other than Travis Scott, who at one point was rumored to be collaborating with Rihanna heavily on Anti, and who at another point was rumored to be responsible for the album's notorious delay. In the end, Scott only nabbed a songwriting credit on the album cut titled "Woo." The song itself is typical Scott, a murky and narcotic 6am banger that maybe could have made sense on Anti, but still makes more sense as a Travis Scott solo joint. But anyway, if rejected collaborations from brand new Rihanna albums is your jam, indulge yourself below.