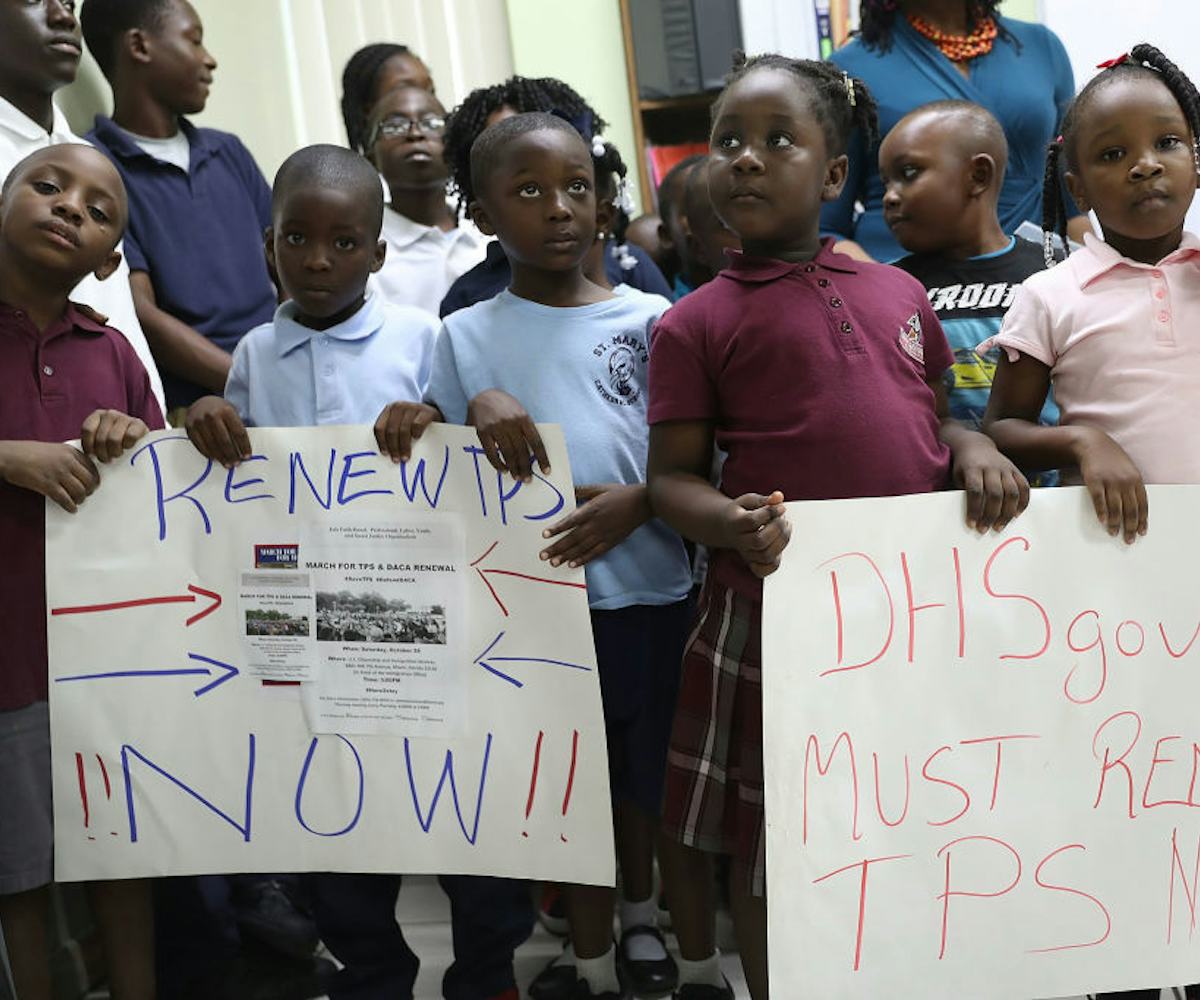 Photo by Joe Raedle for Getty
Honest For Once, Trump Reveals He's A Racist Who Works Only For The Rich
He thinks everyone from Haiti has AIDS and Nigerians live in huts
While we've all set incredibly low expectations when it comes to Trump's level of decency, he somehow still continues to astonish with his bigoted and prejudicial sentiments, often revealed in inexplicable word vomits. But he's actually recently outdone himself, just in time for some holiday cheer.
Earlier this week, in a New York Times story about Trump's jingoistic immigration policy, a couple of horrifying quotes from Trump stood out (among... many horrible quotes) in regards to his response to immigration visas:
Haiti had sent 15,000 people. They "all have AIDS," he grumbled, according to one person who attended the meeting and another person who was briefed about it by a different person who was there.
Forty thousand had come from Nigeria, Mr. Trump added. Once they had seen the United States, they would never "go back to their huts" in Africa, recalled the two officials, who asked for anonymity to discuss a sensitive conversation in the Oval Office.
These 15,000 Haitians were granted protected status after the earthquake in 2010, which killed more than 200,000 people and from which the country is still trying to recover. Now Trump intends to send them back in July 2019, despite the fact that almost 60 percent of Haiti's 11 million citizens live in poverty. 
The 40,000 from Nigeria—fleeing widespread violence from Boko Haram—will also be sent back. Boko Haram has killed over 20,000 people in the past eight years, and these numbers continue to rise. The Trump administration, however, doesn't see a problem. According to acting director of the Department of Homeland Security Elaine Duke, the temporary conditions on which the special protections for Haiti and Nigeria were issued "no longer exist." 
This blatant delusion—perpetuated by one of the most prosperous nations in the world—will send thousands back to countries still struggling to provide their citizens with safe and healthy living conditions. Trump, meanwhile, is spending Christmas in Mar-a-Lago, where he recently bragged to a crowd of extremely wealthy Mar-a-Lago members about his tax reform bill, telling them, "you all just got a lot richer."
Merry Christmas, you filthy animal.