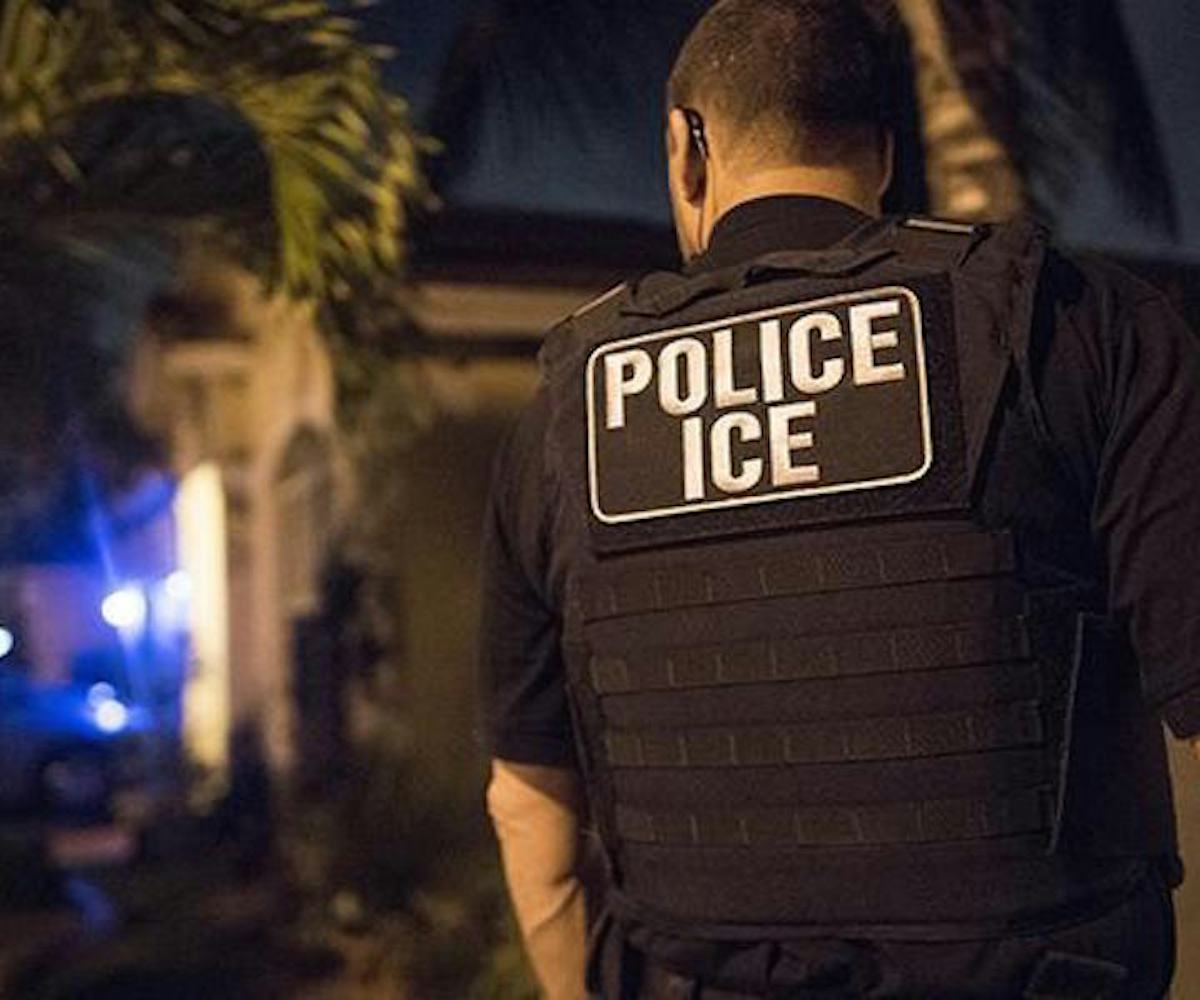 Photo via Twitter @ICEgov
Trump's New Immigration Policies Allow For Detentions Of Pregnant Women
The new plans are a reversal of an Obama-era policy
Another day, another horror: The Trump Administration continues it's nightmarishly oppressive pursuit of immigration crackdown with new policies that would allow for the detention of pregnant people. The new plans are a (bet you saw this one coming from a mile away) reversal of an Obama-era policy that encouraged officers to presume pregnant people could be immediately released from detention except under extreme circumstances, according to CNN.
The change in policy was sent by Immigrations and Customs Enforcement to Congress on Thursday morning.
Philip Miller, a top official in ICE's Enforcement and Removal Operations, said that it would be difficult to estimate how many people this new policy would impact. Equally unclear was how the policy would affect nursing mothers, although ICE did indicate that they would largely be releasing pregnant people in their third trimester.
Miller attempted to downplay the policy changes in public statements, saying their implementation is more of a way to remind offenders that no one is exempt from the enforcement of the law.
"To mischaracterize this as some kind of wholesale change or draconian change is inaccurate. We're aligning this policy, as all of our policies, with executive orders from the President," said Miller, according to CNN.
"Just like there are men who commit heinous acts violent acts, so too have we had women in custody that commit heinous acts," Miller added, according to Reuters.
Various immigrant advocacy groups and women's rights groups have already offered statements condemning the reversal. According to CNN, Michelle Brané, director of the Migrant Rights and Justice Program at Women's Refugee Commission, called it an "attack on women," adding: 
Many women are pregnant as a result of rape and violence that they experienced either on the journey to the U.S. or that may be part of an asylum claim. Detention is especially traumatic for pregnant women and even more so for victims of rape and gender-based violence.
According to Teen Vogue, Brané's sentiments were echoed by Victoria Lopez, senior staff counsel at the ACLU:
This new policy further exposes the cruelty of Trump's detention and deportation force by endangering the lives of pregnant immigrant women ... It removes critical protections for this vulnerable population and eliminates key reporting requirements for oversight of a detention system that needs more, not less, transparency and accountability.