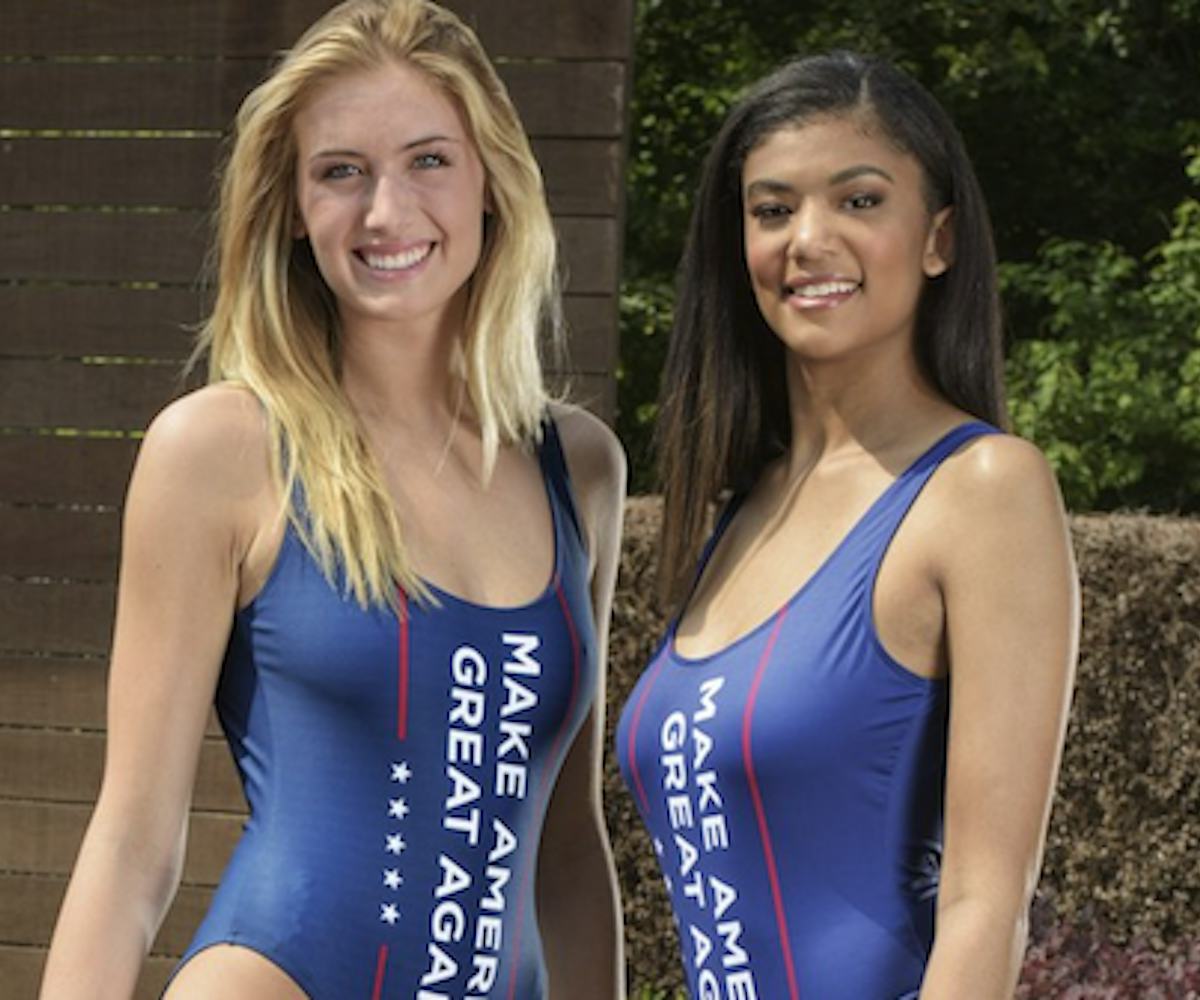 photo via donaldjtrump.com
Trump's New MAGA Swimsuits Have Plus Sizes For Men Only
In case you needed more evidence that Donald Trump hates women, his latest round of "Make America Great Again" merch proves it. The president, who is now selling navy swimsuits to fund his 2020 campaign (yes, really), offers a more diverse size selection for men only. Sizes for men's trunks go up to 2X, while women's one-piece suits go up to only XL.
Per the items' descriptions, the suits are "proudly made in the USA," though details of where, exactly, they were created are not available.
Considering that Trump frequently spews hateful comments about women's bodies, especially those who are plus-sized, the lack of size inclusion doesn't come as a surprise. That said, if you're looking to shop a line of actually cute, inclusive swimsuits (and, you know, not give your money to a hateful administration,) we highly recommend anything by Chromat and/or any of these ethical swim brands.