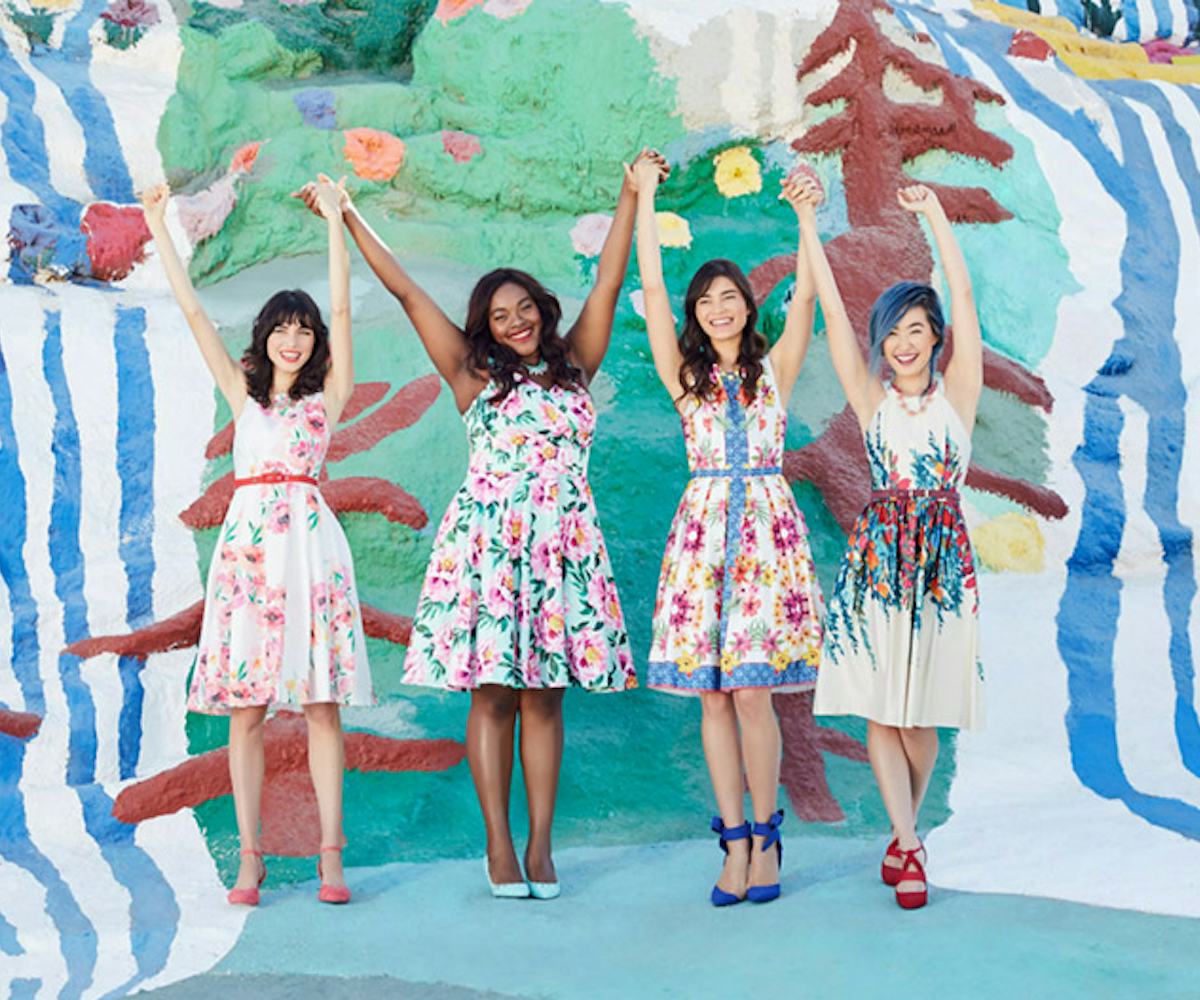 Photo courtesy of ModCloth
Photoshopped Ads May Soon Be A Thing Of The Past
Advertisements have the ability to harm an individual's self-esteem and body image. The past few years have seen major brands, like Aerie and Lane Bryant, forgo Photoshop and feature a diverse range of models. Now, another top dog brand is taking their cause for body positivity one step further: to the White House.
ModCloth's cofounder and chief creative officer, Susan Gregg Koger, recently went to Capitol Hill to lobby for the Truth in Advertising Act of 2016. Alongside Congresswoman Ileana Ros-Lehtinen, Koger called on the Federal Trade Commission to create regulations for airbrushing and altering the human form in advertising. ModCloth's actions follow the brand's 2014 no-Photoshop pledge. "Portraying women in an honest and realistic way is essential to fulfilling our brand purpose of empowering women to be the best version of themselves," Koger explained in a blog post on ModCloth's site. "We want to lend our voice and the support of the ModCloth community to this movement to stop the extreme and harmful Photoshopping of women in advertisements."
Now, it's up to you to help sign the bill into law. ModCloth is asking its audience to write letters to their representatives, asking them to support the bill. Don't know who your representative is? Here's a way to figure it out. Your voice is more powerful than you can imagine.