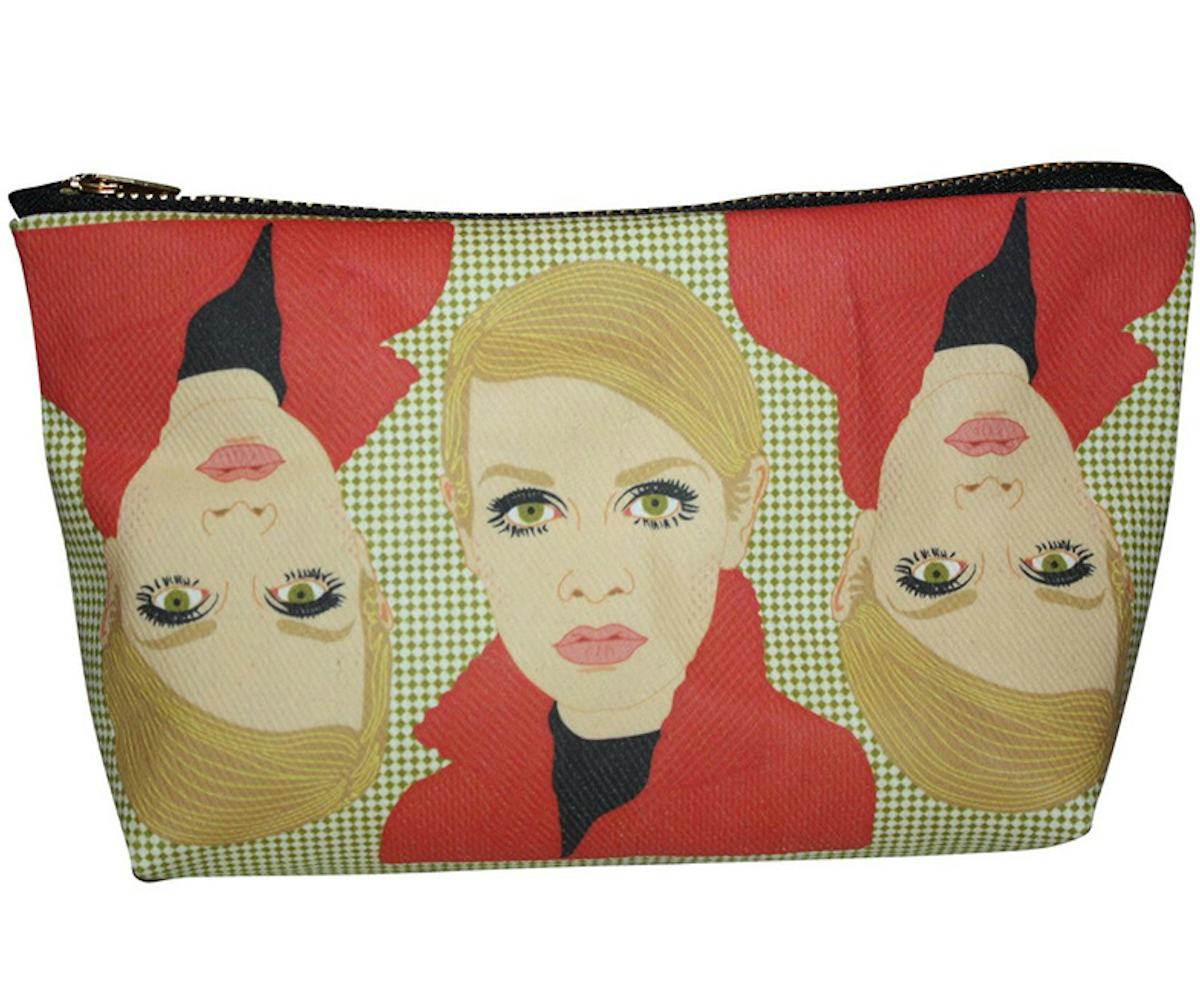 editor's pick: get the london look
the mod-est makeup bag around.
The '60s are probably my favorite decade of all time. Despite the music, fashion, and boys, my real reason for loving the decade are the heroines who occupied it: Peggy Moffitt, Dorothy McGowan, Edie Sedgwick, and Twiggy. And what do all of these ladies have in common? Lashes and liner. This is why I was so attracted to Kayci Wheatley's London Calling make up bag--because not only does it feature a cutesy-cartoon version of Twiggy, but it's perfect for toting around your favorite eye products too.
Pick yours up now! (And P.S. She has other makeup bags with the likes of Dolly Parton, Elizabeth Taylor, and the Spice Girls on them too!)