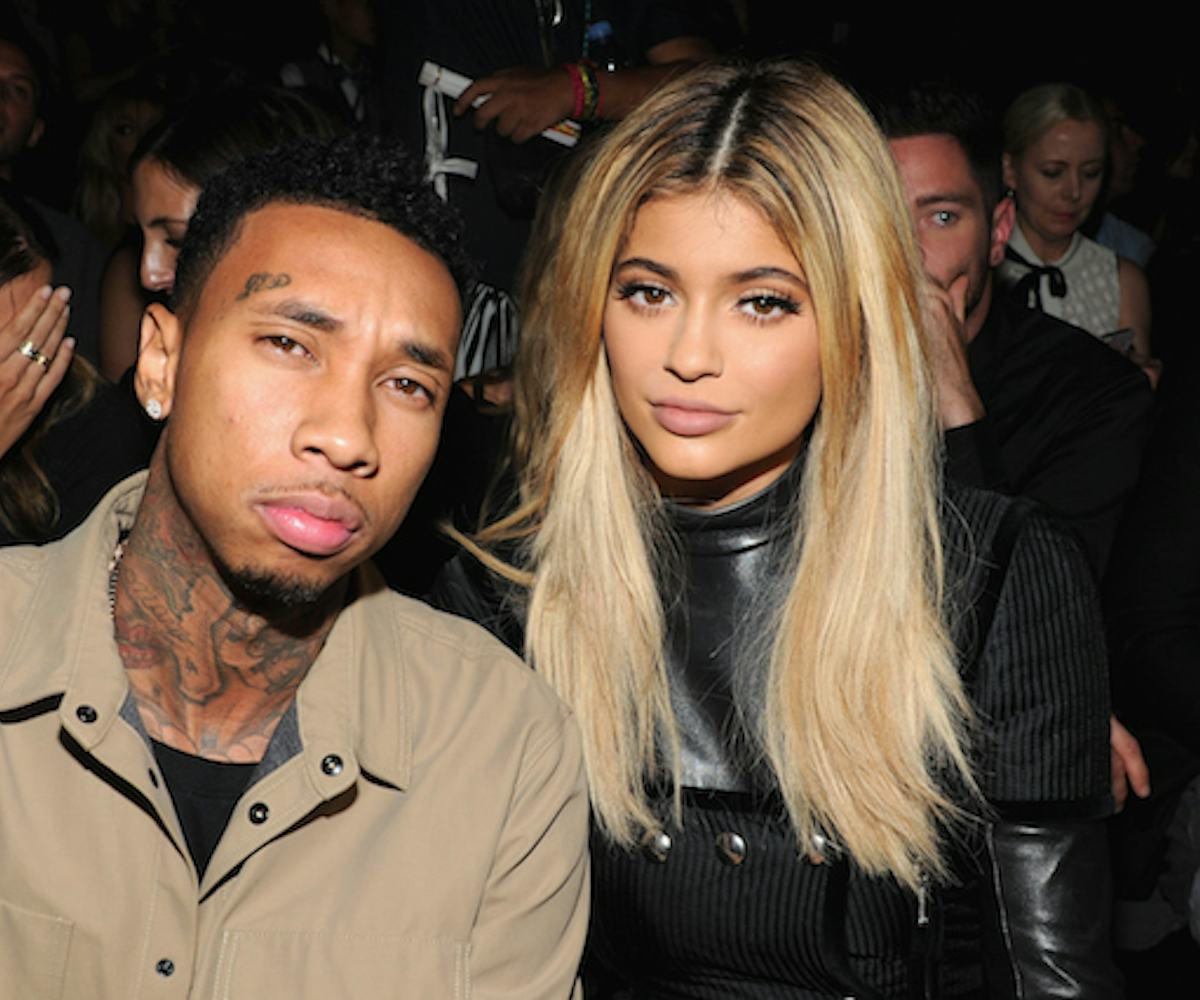 Photo by Craig Barritt/Getty Images.
Tyga Confirms That He Plans To Marry Kylie Jenner
Oh, geez. This guy. So last night Tyga, the rapper who is frankly most famous for dating and rapping about dating Kylie Jenner, visited Khloé Kardashian's quite entertaining chat show Kocktails With Khloé on the FYI network. Things got, how shall we say, very personal and very interesting.
Hunkered down in her sizable couch with a drink in hand (such is the format of the show), Tyga almost offhandedly remarked that he'd like to marry the younger Jenner. Guest Malika Haqq then pressed the issue asking, "Do you really want to marry Kylie?" With an impish grin, Tyga responded, "Yeah, for sure…Yeah…Y'all know that…Y'all know what it is, y'all know what it is." Well now we know what it is. Khloé Kardashian offered a rather opaque smile in response. 
Witness what we have witnessed. See what we have seen.
Now, this may not be the most romantic thing you've ever heard—at least we hope it's not the most romantic thing you've ever heard—but it is notable. Seems that even with all the many, many rumors swirling about this very controversial relationship, Tyga may be intending to go the traditional route with Jenner at some point in time.
One has to wonder, though, is this a formal proposal? Is Jenner aware of Tyga's intentions? What exactly was in that glass he was drinking from? Basically, we don't know, nor do we know how we feel about all this. Regardless, this proves at least one thing—Kocktails With Khloé is highly entertaining. To that end, why don't you just go ahead and watch the whole darn episode right here, right now? Have fun.