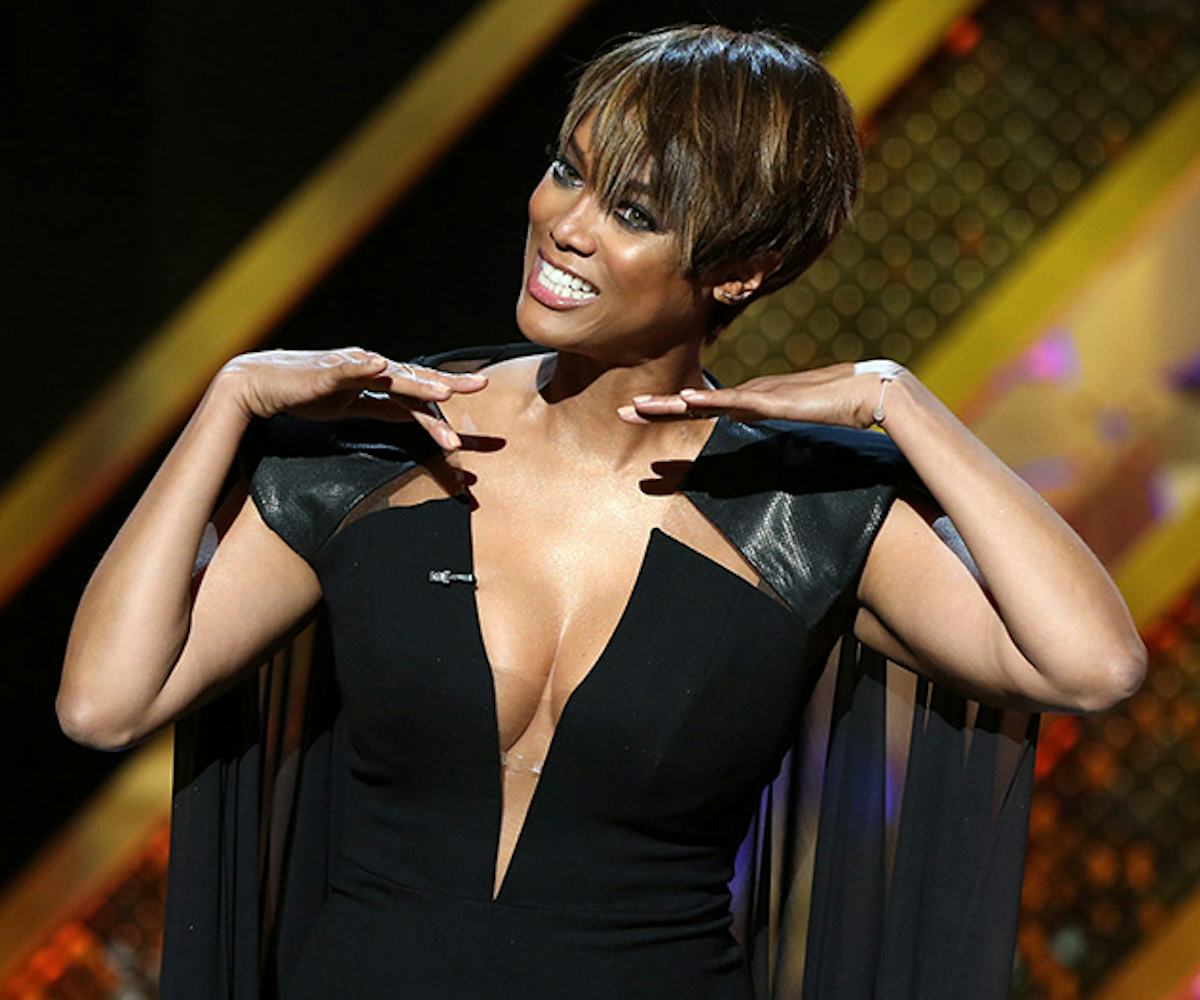 Photo: Jesse Grant/Getty Images for NATAS.
Tyra Banks Wants You…To Work For Her
keep that smize of the prize
Tyra Mail! The supermodel and TV host is hiring. She tweeted the announcement yesterday, so you know it's for real. She's looking for a "fierce writer" who's interested in working at a "beauty direct selling startup." If that sounds like you, bootytooch your way on over to LinkedIn for more. Here's a description of the startup: 
"It's a COSMETICS EXPERIENCE! And it's all wrapped up in BEAUTYTAINMENT—where beauty and entertainment collide.
"We preach and teach the power of tooching booties, strutting thighs, posing tips, and smizing eyes. We make you look and feel more beautiful than you ever thought possible! With my beauty secrets and secret beauty weapons, this cosmetics experience is all about Beauty. Business. Bada**ery."
If you've a Bachelor's Degree and a minimum of five years of experience in managing writing projects, you could be in the running to be America's next top model TYRA Beauty's Field Communications Manager. No experience in direct sales? No problem! A "Beautytainer"—a.k.a., the sales folks—will have the chance to hone those skills on-site. According to the job description, "Your work will directly impact our Beautytainers, as all communications will support their entrepreneurial micro-enterprises through clear, concise, timely and engaging communication." One thing: you must know Instagram, Facebook, Google Docs, Skype, Basecamp, and iPhone.
Interested? Read more here. Remember: Tyra's rooting for you. We are all rooting for you!
On a different note, we at NYLON are looking to hire a digital editorial intern. Details here.