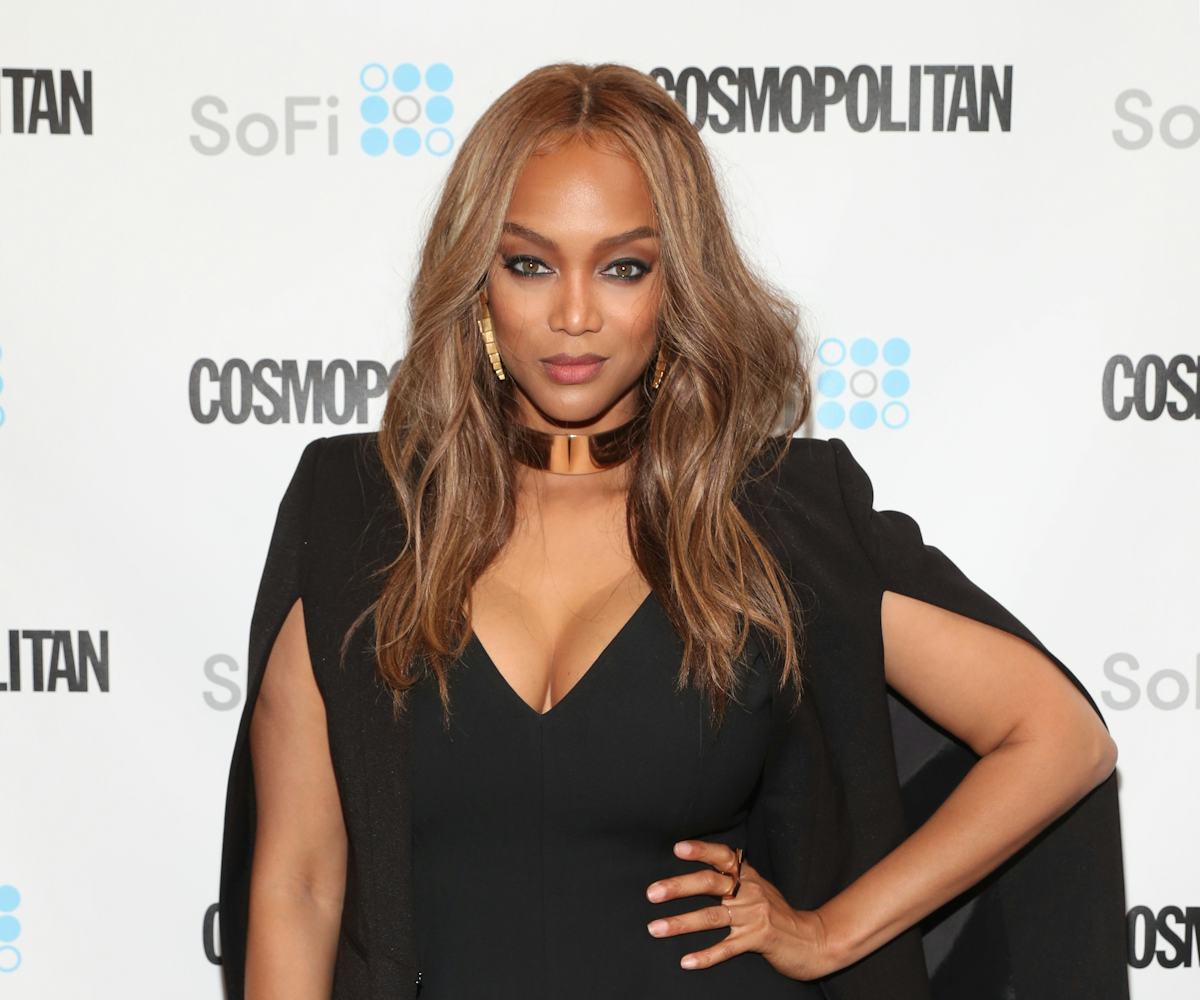 Photo by Cindy Ord/Getty Images
Tyra Banks Is Taking Back Her Throne On 'America's Next Top Model'
Calling all ANTM fans! Tyra Banks is officially reclaiming her hosting duties for the next season of America's Next Top Model. The alert initially came from New York Times critic Margaret Lyons, followed by an official confirmation from none other than Banks  herself. 
"I'm overwhelmed and humbled by the intensity of the ANTM fan base whose deep affection for the show led me to have a change of heart," Banks stated in a press release issued by VH1. "After giving it a lot of thought, I realized that remaining behind the camera wasn't enough because ANTM is woven into my DNA."
Obviously, this means that Rita Ora is out of the running. (She gave it her best though... A for effort!) Banks gave her a classy salute for her service in a tweet, but Ora was clearly booted out. ANTM producer Ken Mok described Ora as "a great partner and total pro" who brought a lot of passion and creativity to the table, but that doesn't really compare when Banks was the "heart and soul of the franchise." Mok added, "Her absence was deeply felt by our fiercely loyal fans who missed their Queen of the Smize."
According to VH1, Banks will return for the next cycle that is slated for production this summer. Can you believe we've reached the show's 24th cycle? We're still waiting on the revival of Banks's legendary talk show, but we can settle with this for now.