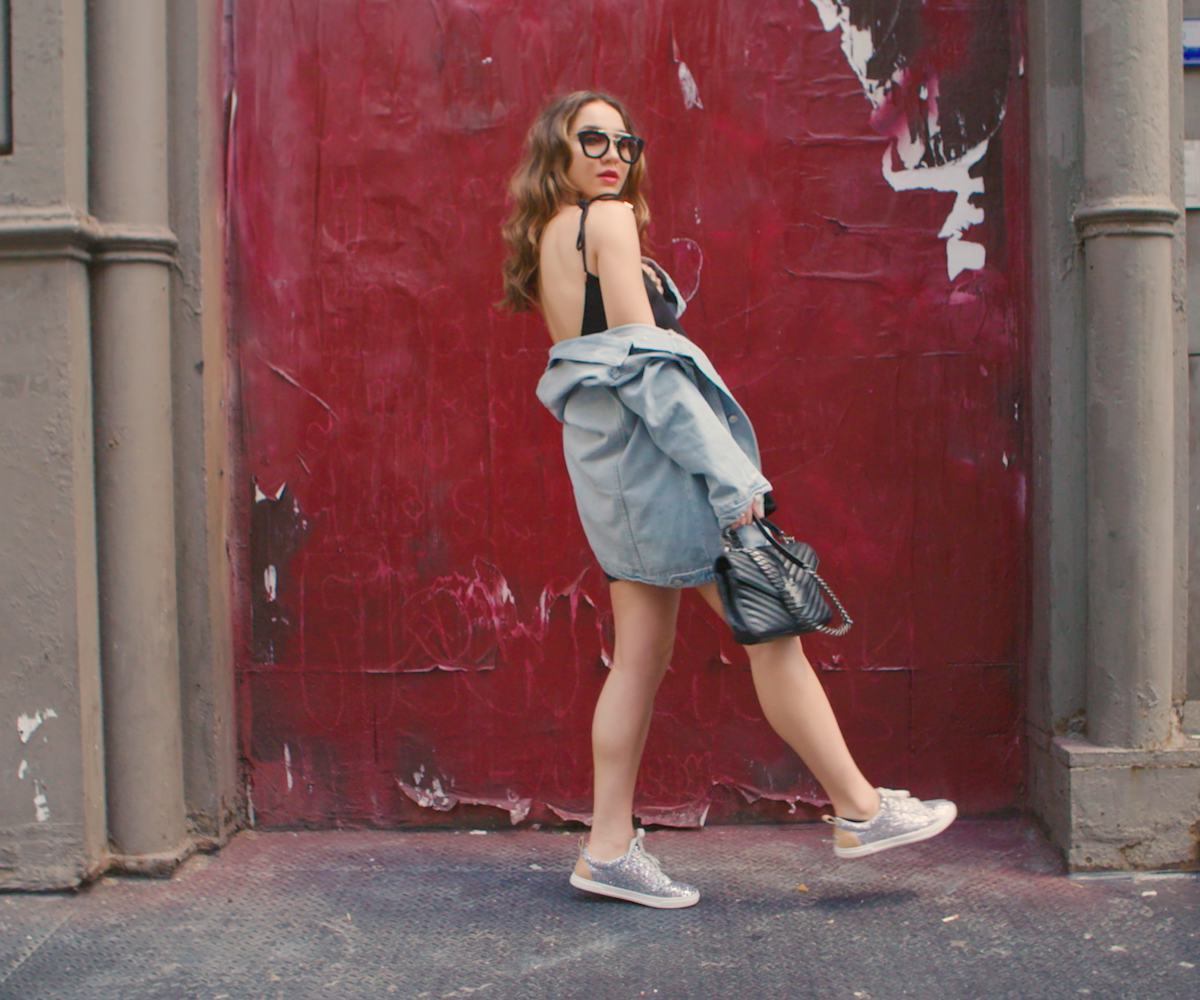 This Is How Lily Montasser Adds A Little Sparkle To Her Life
Lily Montasser's life is bright. As the founder and editor of Demeler, she's made a career out of style-stalking and good vibes. Her look is sophisticated, fun, and always, always playful. With New York City as her playground, there's no alley, sidewalk, or fire escape that can't be transformed into a photo shoot set. We caught up with her earlier this month to see just how that magic happens. Watch above.
Lily Montasser wears UGG, Karine Chunky Glitter, $130, available at UGG.