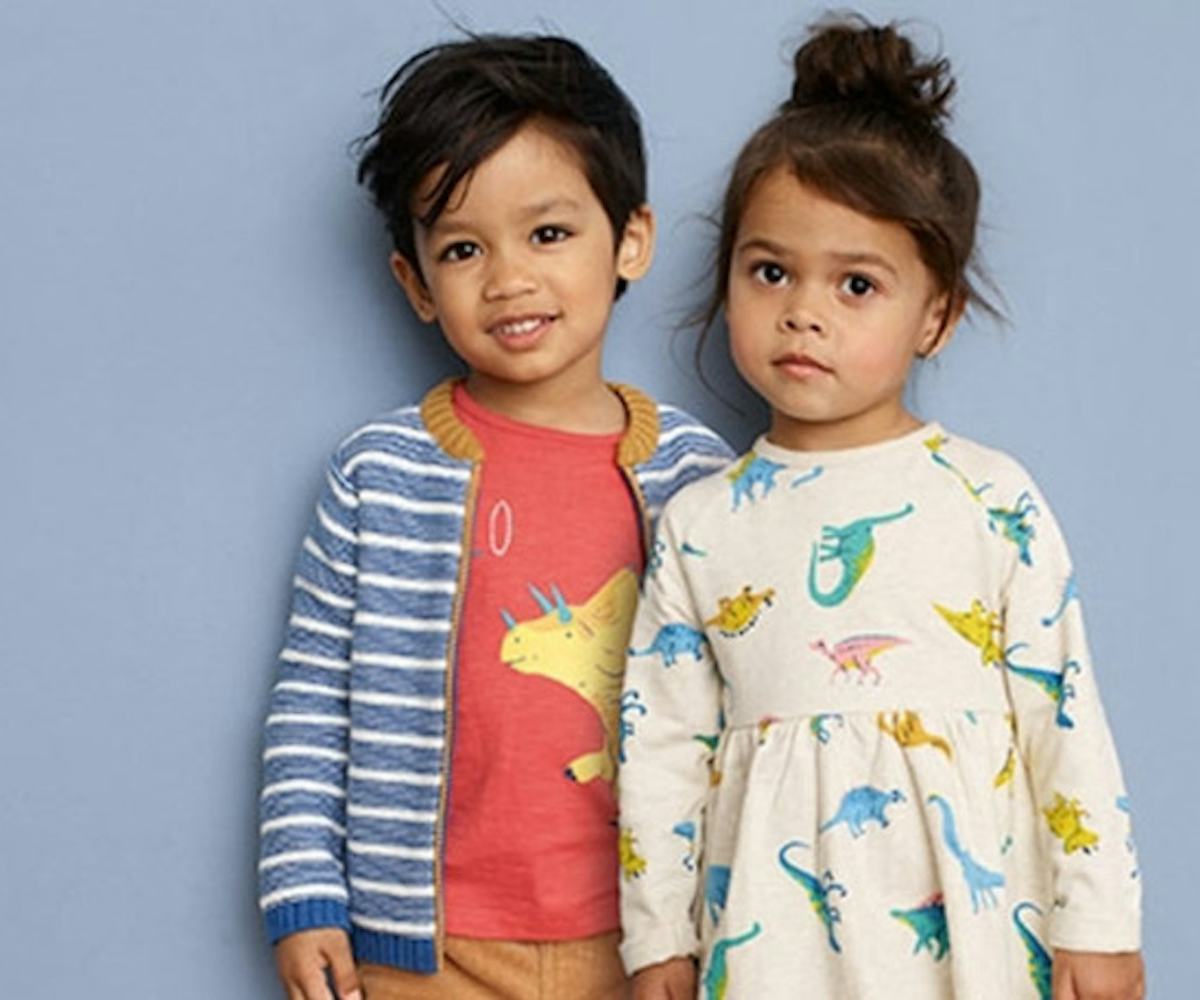 Image via John Lewis
U.K. Retailer Removes Gender-Specific Labels On Kids Clothes
U.K. retailer John Lewis reps announced that the brand is removing all gender labels from its children's clothing and accompanying marketing materials. Everything in their kids line will be labeled "Girls & Boys" so as to avoid reinforcing gender stereotypes.
According to Splinter, John Lewis is the first major retailer in the U.K. to do this. The company is also planning to release a line of non-gender-specific clothes for children, which will include jumpers and dresses with designs like dinosaurs and spaceships. 
"We do not want to reinforce gender stereotypes within our John Lewis collections and instead want to provide greater choice and variety to our customers, so that the parent or child can choose what they would like to wear," head of childrenswear at John Lewis, Caroline Bettis, said.
A lot of people have been celebrating the retailer's decision. Advocacy group Let Clothes Be Clothes, which fights gender stereotyping in the marketing of kids clothes, said in a Facebook post they were "absolutely thrilled" by the announcement. "Alongside changes coming at Clarks Shoes, THIS could be a major turning point for our high street."
Clark Shoes recently pulled its "Dolly Babe" shoe after customer complained that it was a sexist label, considering the boys' line was labeled "Leader." The company said in a statement they are "working hard to ensure our ranges reflect our gender-neutral ethos."