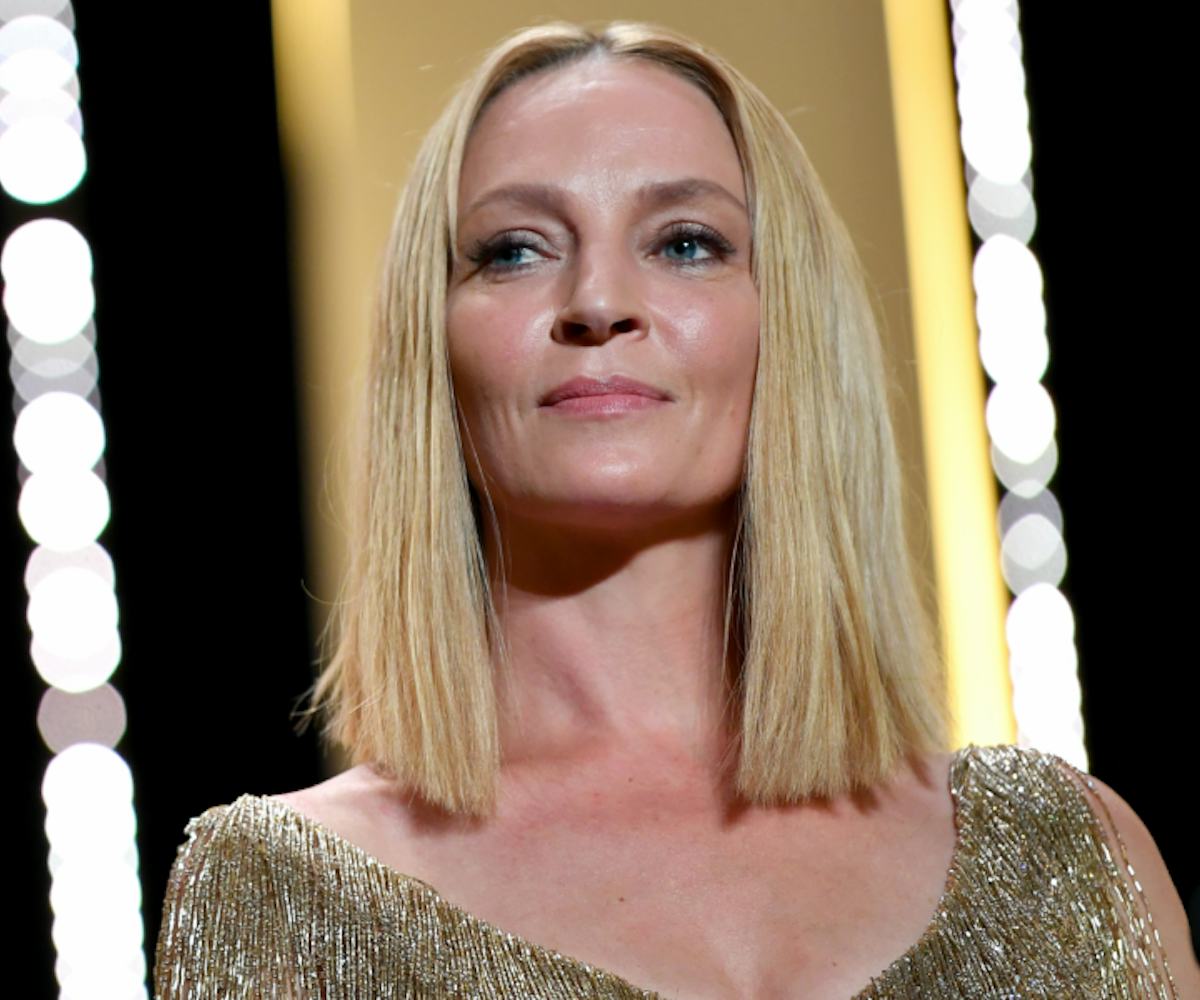 Photo by Pascal Le Segretain/Getty Images
Uma Thurman Accuses Harvey Weinstein Of Assault, Opens Up About Quentin Tarantino
He threatened to destroy her career if she exposed him
Three months after calling out Harvey Weinstein and his "wicked conspirators," Uma Thurman has come forward with sexual assault allegations against the producer in a New York Times piece. In it she details how Weinstein assaulted her in a hotel room and also threatened to destroy her career if she exposed him.
"I knew him pretty well before he attacked me," Thurman said. The assault occurred at the Savoy Hotel in London, where she found herself completely taken by surprise:
"It was such a bat to the head. He pushed me down. He tried to shove himself on me. He tried to expose himself. He did all kinds of unpleasant things. But he didn't actually put his back into it and force me. You're like an animal wriggling away, like a lizard. I was doing anything I could to get the train back on the track. My track. Not his track."
Weinstein sent her a bouquet of yellow roses the next day.
When Thurman went to confront Weinstein, she told him, "If you do what you did to me to other people you will lose your career, your reputation and your family, I promise you." In response, he threatened to totally derail her career. 
It wasn't until Thurman shared the story of her assault with Quentin Tarantino—who then confronted Weinstein—that she received a meager resemblance of an apology from the producer. "At some point, his eyes changed and he went from aggressive to ashamed. I just walked away stunned, like 'O.K., well there's my half-assed apology,'" she said.
In the article Thurman goes on to detail the cause of her rift with Tarantino, whom she had worked closely with for years. He allegedly forced her to drive a dangerous car on the set of Kill Bill, which she says resulted in a crash that injured her, leaving her with permanent damage to her neck and knees:
"Quentin and I had an enormous fight, and I accused him of trying to kill me. And he was very angry at that, I guess understandably, because he didn't feel he had tried to kill me...Harvey assaulted me but that didn't kill me."
In the end, Thurman came through with a lesson that many women know all too well:
"Personally, it has taken me 47 years to stop calling people who are mean to you 'in love' with you. It took a long time because I think that as little girls we are conditioned to believe that cruelty and love somehow have a connection and that is like the sort of era that we need to evolve out of."
Thurman also noted that she believes the Creative Artists Agency, her former agency, to be connected to Weinstein's predatory behavior. And while it wasn't her responsibility to put a stop to Weinstein's behavior herself, she also acknowledged the mixed emotions she feels for having waited to come forward. "I stand as both a person who was subjected to it and a person who was then also part of the cloud cover, so that's a super weird split to have," she said.