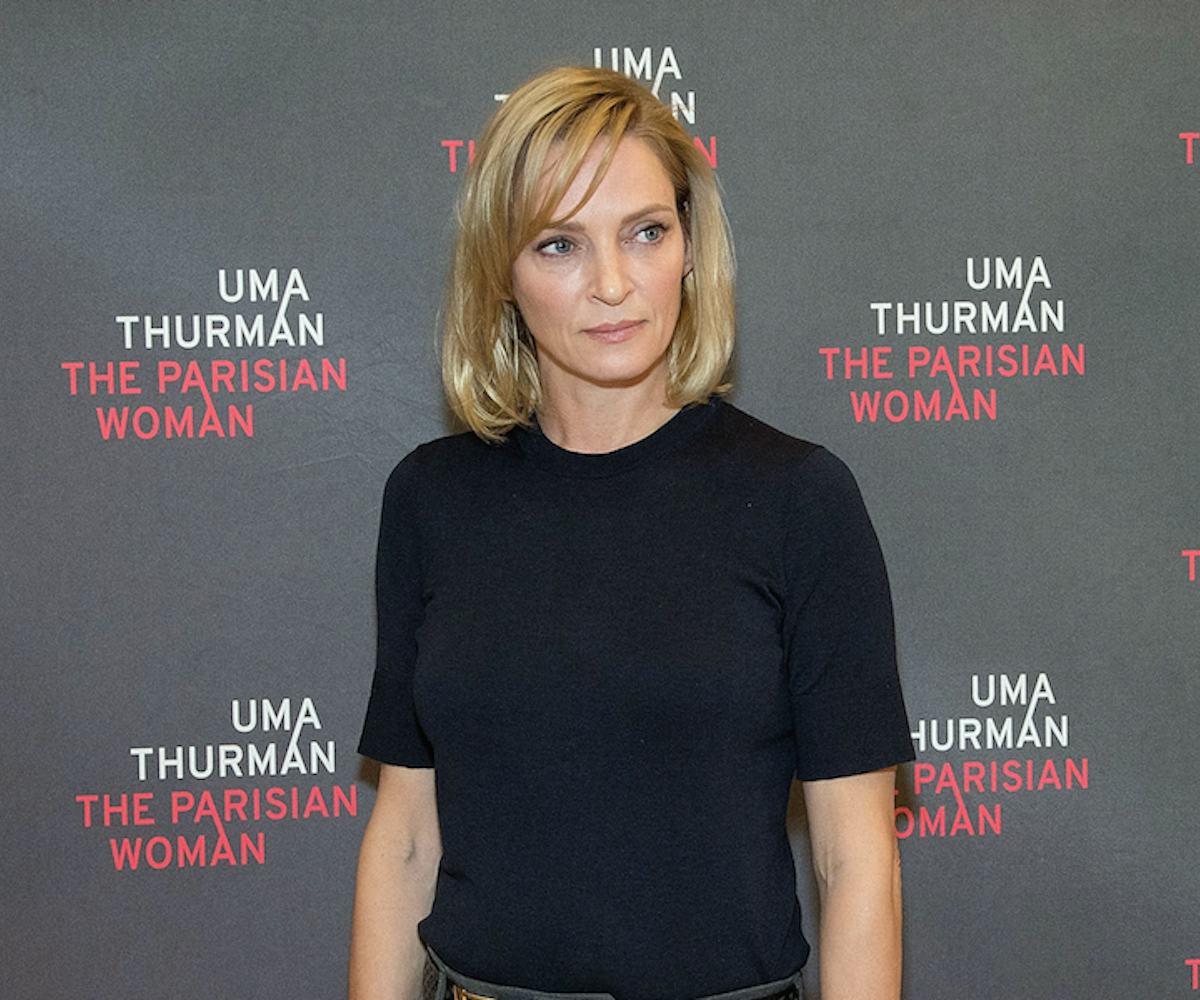 Photo by Slaven Vlasic / Getty Images
Uma Thurman's Response To Sexual Harassment Testimonies: 'When I'm Ready, I'll Say What I Have to Say'
"I don't have a tidy sound bite for you."
In a response that was equal parts measured and scathing, Uma Thurman avoided answering questions on the ongoing revelations about the prevalence of sexual harassment in the entertainment industry at a red carpet event for her upcoming Broadway debut, The Parisian Woman.
The question that was asked of Uma, which prompted a jaw clenched response, was this: "In light of recent news—Gwenyth has spoken out, now Angelina has spoken out—you're such a powerful woman in film. What are your thoughts about women speaking out about inappropriate behavior in the workplace?"
Here's Uma's answer:
"I think it's commendable. And I don't have a tidy sound bite for you, because I've learned—I am not a child—and I have learned that when I've spoken in anger, I usually regret the way I express myself. So I've been waiting to feel less angry. And when I'm ready, I'll say what I have to say."
It is, of course, impossible to know what was going through Thurman's mind at the time, nor is it even fair to speculate.
That being said, Thurman's connections to the Weinstein company are numerous: Pulp Fiction, A Month by the Lake, Beautiful Girls, and Kill Bill were all Miramax productions. The New York Times also noted that Thurman had, for a while, been romantically linked to Italian film executive Fabrizio Lombardo, who was recently accused of helping to procure women for Weinstein. Thurman's relationship with director Quentin Tarantino, who last month admitted to knowing about the Weinstein situation long before the story broke, is also well-documented.
In the wake of those comments, Italian actress Asia Argento is asking Uma to come forward with her story: