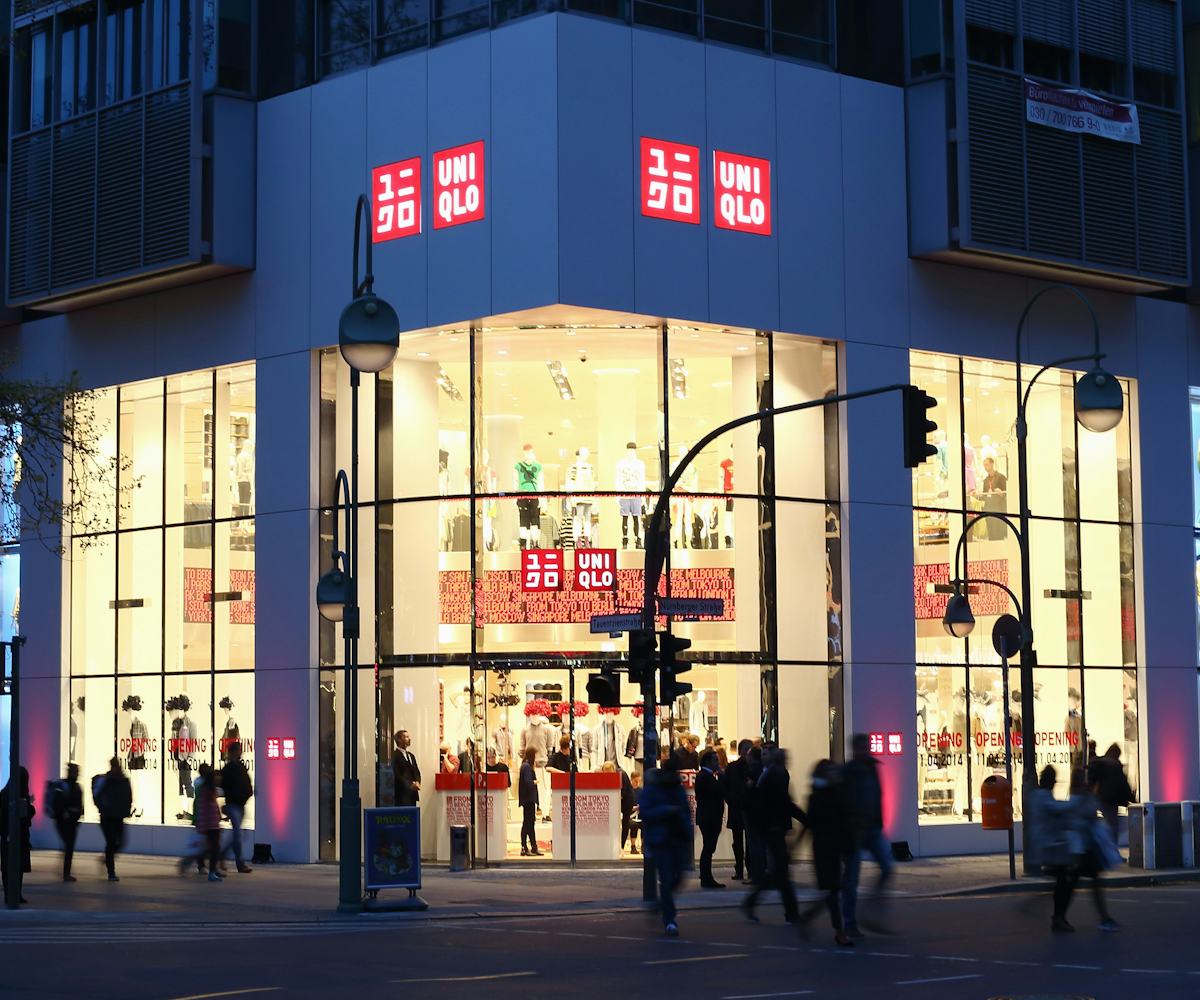 Photo by Andreas Rentz/Getty Images
Uniqlo Is Threatening To Leave The U.S.
Adding to the extensive-and-ever-growing list of why Donald Trump is the literal worst, we now might be losing some of our favorite retailers, thanks to him.
Uniqlo, everyone's go-to place for a rainbow array of HeatTech turtlenecks, puffer jackets, and, as of late, some killer designer collabs, has threatened to leave the U.S. However, we're not that surprised.
Trump has been spewing his "Buy American, Hire American" message since his campaign days, urging manufacturers to produce products in the country—even talking about imposing a border tax on products imported into the U.S. But, as we all know, not only do many companies choose to move production and manufacturing overseas in order to avoid costs, but some stateside retailers aren't necessarily American to start with—Japan's Uniqlo being one of them.
Tadashi Yanai, the chairman and president of Fast Retailing Co. (the parent company of Uniqlo), said he would shutter all U.S. operations if Trump forced him to move production into the country. "If I was directly told to do so, I will withdraw from the United States," he told The Asahi Shimbun, a Japanese newspaper. He later added, "(What Trump is doing) is not beneficial for U.S. consumers. Anyone will think that it is an open-and-shut and impossible situation."
It's not looking good, as we're sure plenty of our other favorites would agree with Yanai.
Oh, and being that we have to wait until fall for the recently announced JW Anderson collaboration to hit stores, we are going to lose our shit if we're not able to shop it. Thanks for nothing, Donald.