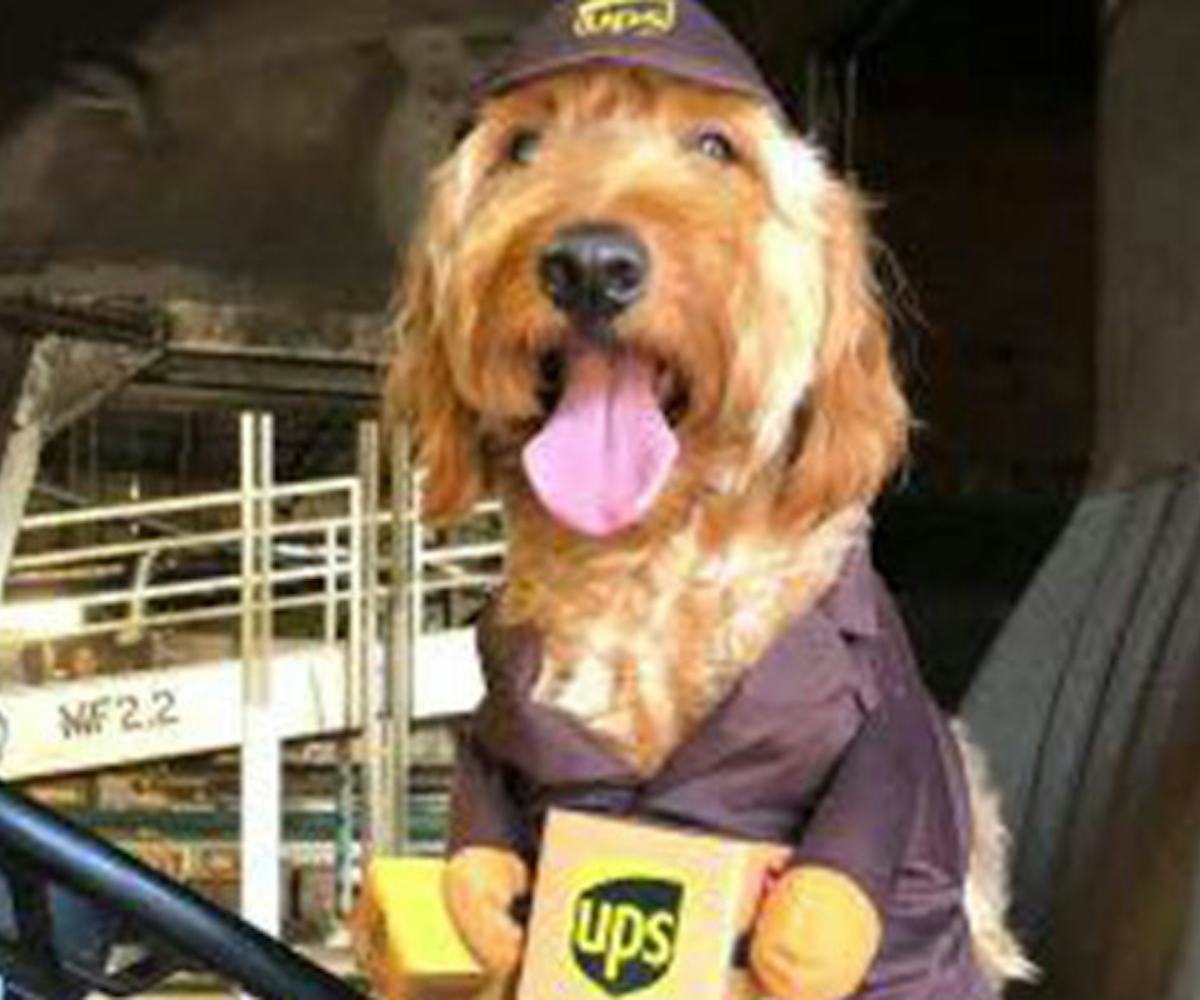 Because Not Everything Is Awful, There's A UPS Dogs Facebook Page
These are some very good boys
In the past week alone, our president has made it harder for millions of low-income people to access healthcare, more than 20 women accused Harvey Weinstein of sexual assault, and Dove suggested its soap will turn everybody into white ladies. Most days recently have felt like a true waking nightmare, but to make everything slightly more bearable, there's cute dog content on the internet.
While it's important to continue to set the patriarchy on fire, make sure you take some time out of your day to please enjoy this Facebook page dedicated solely to the dogs meeting UPS drivers along their routes. 
After you've read up on whatever Handmaid's Tale-level abortion laws the GOP is enforcing, watch Leo explore the back of a UPS truck for the first time:
Or look at these two, who are very excited to sign for their packages:
Take a few deep breaths and stare into this dog's eyes all day:
Some of the dogs already have their Halloween costumes ready to go. Spoiler: a lot of them are going as UPS drivers.  
And then there's the time there was a room full of puppies, because sometimes life can be very good: