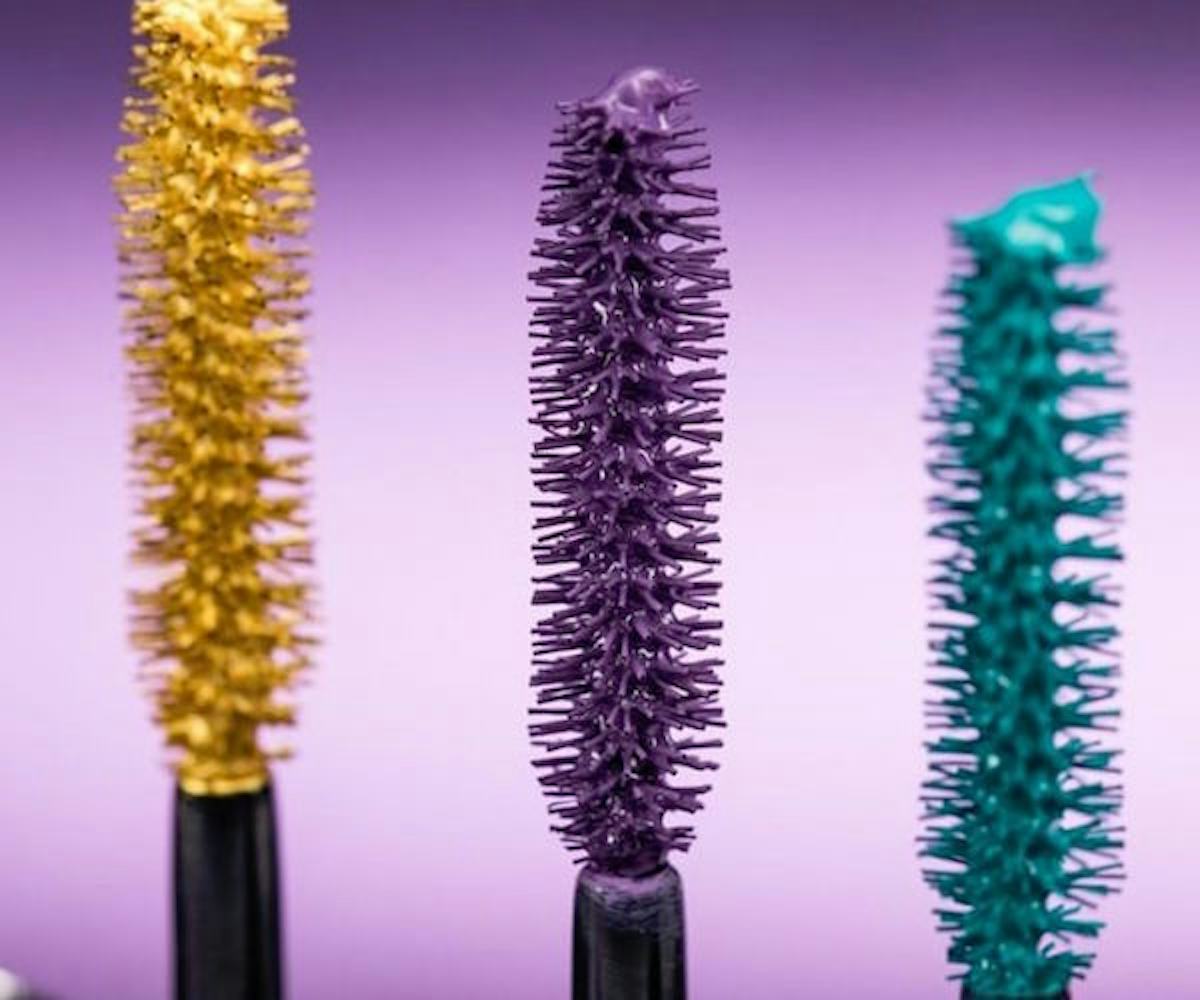 PHOTO VIA INSTAGRAM @urbandecaycosmetics
Stop Everything You're Doing: Urban Decay Is Launching A Metallic Rainbow Of Mascara
These double-sided beauties are going to be total game changers
Yesterday was National Lash Day, so what did Urban Decay founder Wende Zomnir do? Bless us with news of a brand-new mascara launch, of course. Get ready for the Double Team Special Effect Colored Mascara.
The name says it all. This new product essentially double-teams your lashes with bold, vibrant color as well as multidimensional sparkle—and we couldn't be more excited.
The brand confirmed the news by posting a close-up of all five new shades: Gonzo, a cerulean blue; Sunny, a golden yellow; Vice, a vibrant purple; Deep End, a bold turquoise; and, last but not least, Junkshow, an electric neon pink. Each of these new mascaras are double-ended, with one end a bright punch of pigment and the other a shimmery, sparkly topcoat.
Of course, are all meant to be mixed and matched, pairing one's vibrant hue with another's sparkly side as one pleases. The result? A glorious display of glimmer and color, such as the below:
Oh, and insider tip from Zomnir herself? You can rock these new shades on your brows, too. We'll take all five, please and thank you.
Unfortunately, we'll have to wait until they launch on the fifteenth of March to get in on the action. Until then, we'll be dreaming of a brighter, bolder, and much more shimmery future.