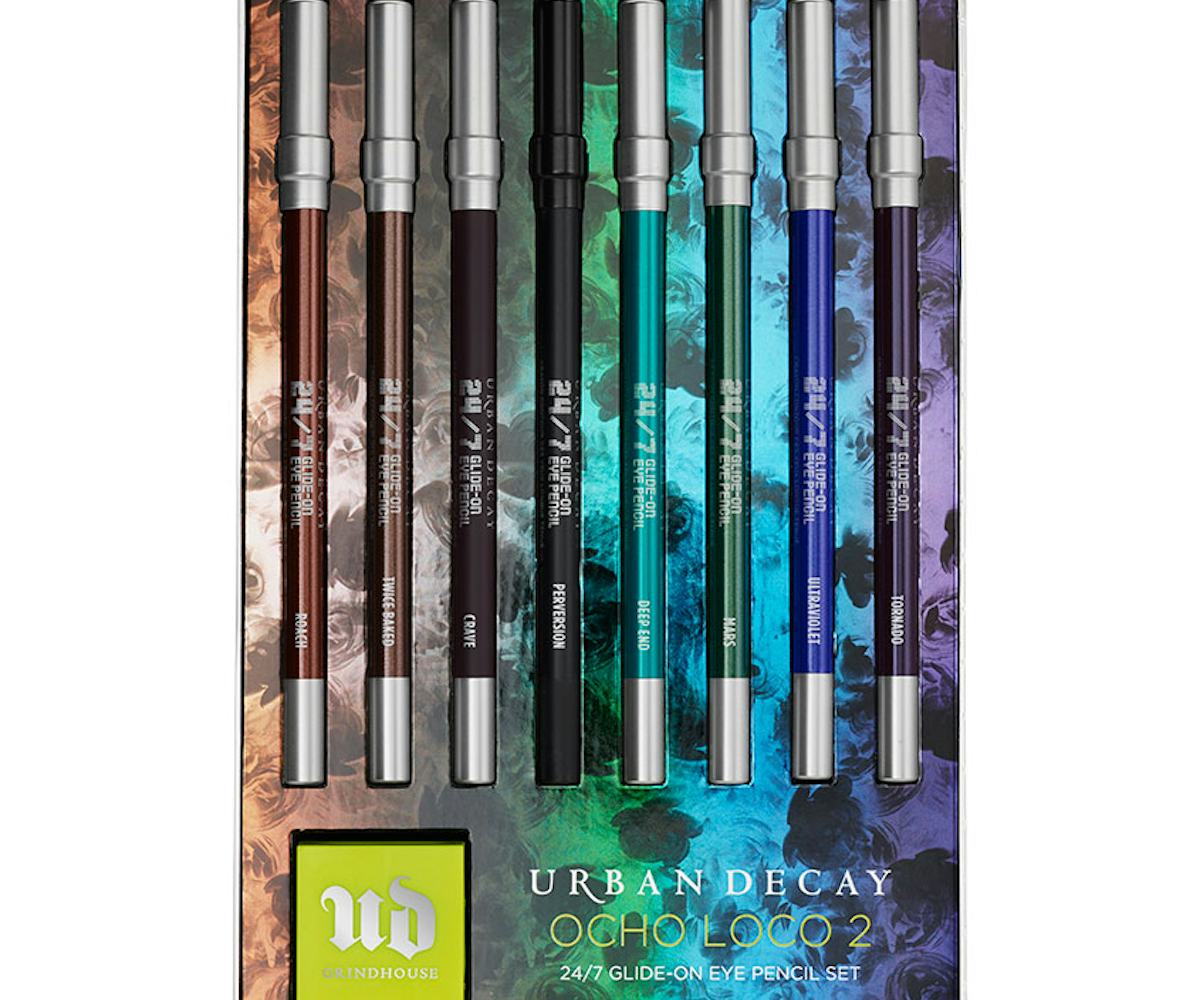 the nylon gift giveaway: urban decay
make a rainbow with these awesome eye pencils.
The holiday season is here and while we've been showing you the coolest things you can buy for others--and yourself!--we're also treating you to the most awesome gifts. That's right, we've got some presents for you. From now through December 24th we'll be giving away an awesome item a day, so check back daily to find out what you can win!
Because one eyeliner is never enough, we're giving away the coolest eight liners from Urban Decay. Their Ocho Loco 2 24/7 Glide-On Eye Pencil Set is loaded with five new colors and (bonus!) is waterproof so that you can dance the night away knowing that your mermaid teal liner is perfectly in place. If that's not the best gift ever, we don't know what is. 
Enter to win below!