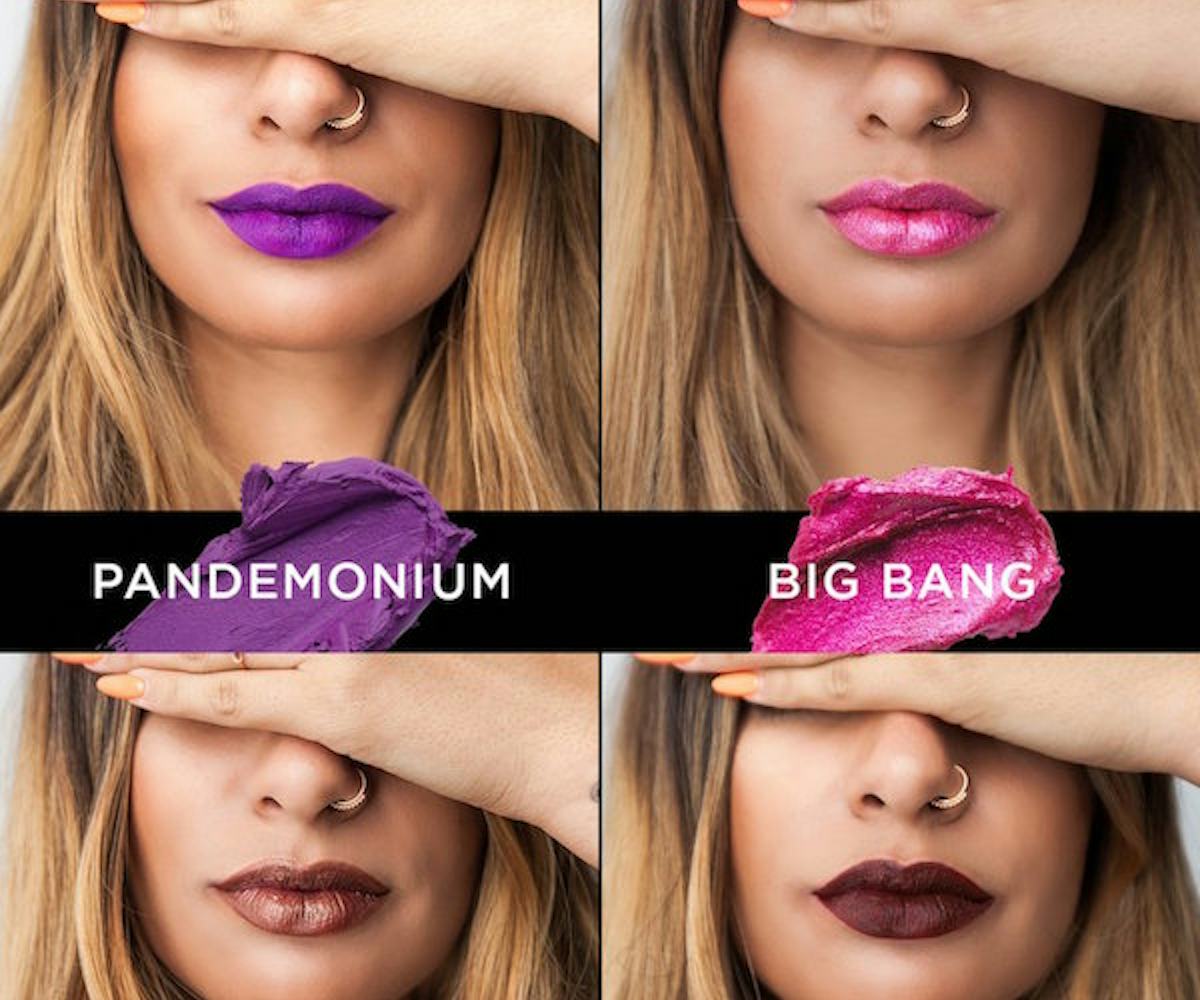 Via Twitter @UrbanDecay
Urban Decay's New App Lets You Try On Lipstick Without Leaving The House
Browsing for makeup online is a whole lot less fun when you have to put on pants and go to the store and actually try it out. Sure, you can just buy online and hope for the best, but having to return it is just so disappointing (and you'd have to put on pants for that, too). To help make the try-on process a little easier, Urban Decay has released a new app, coinciding with their new Vice Lipstick line, that allows users to upload a picture and try out all the different shades virtually. If you like it, swipe right and the picture will be saved to an album you can share with your friends. If you don't like it, swipe left and the picture is gone.
Now, if you didn't think you needed a Tinder-style lipstick app, you'll probably be surprised at how great it actually is. In a test by Good Housekeeping, the shades look surprisingly realistic superimposed on the author's picture and although there's a little fuzziness around the edges, it's a pretty good way to see how the product actually looks on you. This is particularly important for the Vice Lipstick line, which is a complete overhaul of Urban Decay's entire lipstick offering and comes with over 100 shades to choose from. So, while there's still nothing like trying on lipstick IRL and seeing how it truly matches your skin tone and your vibe, this is a great way to help separate the likes from the dislikes right off the bat. 
Slightly less successful than the Vice Lipstick app is the actual in-store display. As pointed out by a Redditor, the plastic lipstick swatches surrounding each tube look like something you'd see in your OB/GYN's office rather than a Sephora. And, while we don't think the brand was intentionally trying to tell us to color-match our nether regions, Urban Decay has also never been shy about their branding, so maybe they were into the bawdy effect the plastic bits would have.
You can download the Vice Lipstick app here and consequently, kiss the rest of your Saturday afternoon goodbye.
(Via Good Housekeeping)