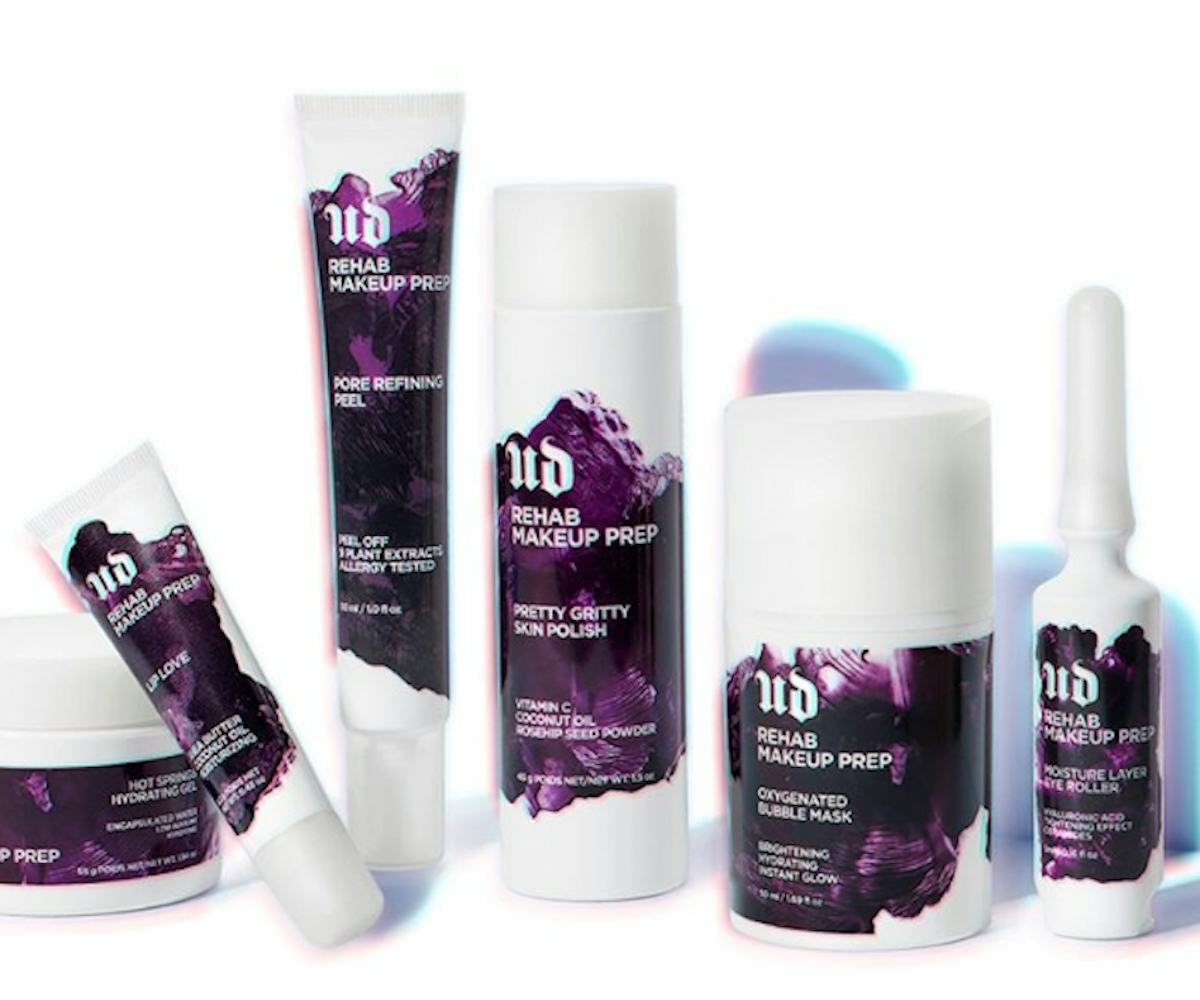 Image via @urbandecaycosmetics Instagram
Urban Decay Is Finally Launching A Line Of Skin Care
Brace yourselves for Rehab Makeup Prep
Urban Decay just posted the teaser to end all teasers. We won't keep you waiting: It looks like the cult beauty brand is finally delving into skin care.
"We're taking makeup prep one step further," the brand wrote on Instagram. "It all starts with Rehab Makeup Prep—an exciting new lineup of products that scrub, cleanse, revitalize, and hydrate."
However, knowing Urban Decay, these definitely aren't just your average scrubs and cleaners. From the photo, we can see products such as the Pretty Gritty Skin Polish, Oxygenated Bubble Mask, Moisture Layer Eye Roller, Pore Refining Peel, Lip Love, Hot Springs Hydrating Gel, and the Meltdown Makeup Remover are part of the new roster.
Based on the post alone, the Meltdown Makeup Remover is what has us the most excited. Three different formulas will be launched: a dissolving spray, an oil cleansing stick, and even a lip oil stick—which we assume will be the perfect remedy for removing all of that Vice Liquid Lip we've been wearing lately.
While we don't have any further information or a launch date, Urban Decay let us know that they will be in touch shortly with more details—so stay tuned!