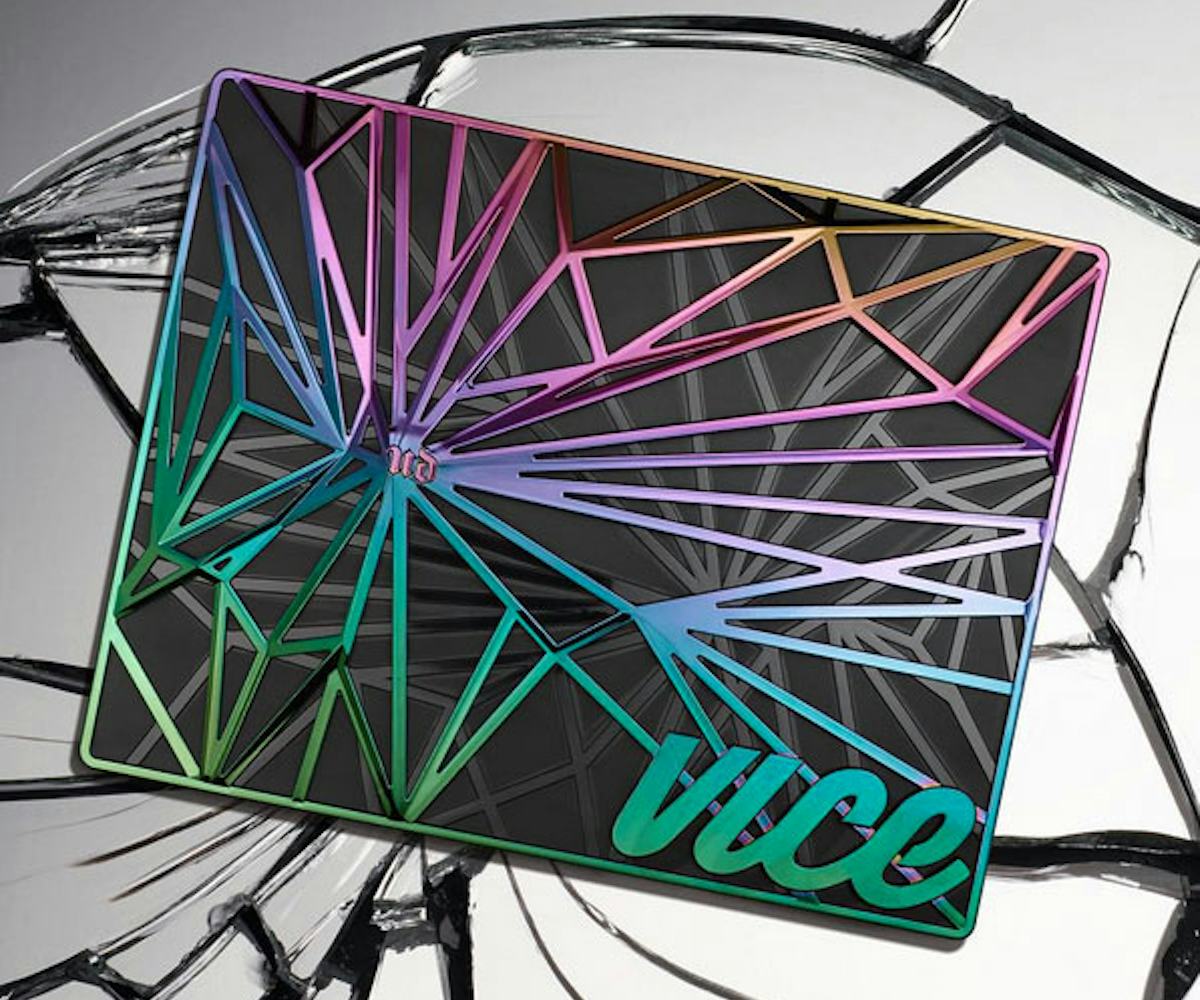 urban decay's new eyeshadow palette is insane
To those with even a vague knowledge of beauty products and brands, Urban Decay is known as a holy grail of sorts. After supplying the general population with their go-to neutral eyeshadow palette (not one, but four times), the brand is introducing a full-spectrum kaliedascopic shadow palette. With 20 ultra-pigmented shades—ranging from an iridescent Champagne to a deep, opaque olive—the Vice 4, set in a rainbow-spiderweb package, is bound to have just about every color you need, and with the right blending, can create any wearable shade imaginable.
Although there is no official release date or price yet, the Vice 4 is expected to hit stores during the holiday season. Judging by the cost of the previous Vice palettes, we're anticipating the price to be around $60, which is the current cost of Vice 3.