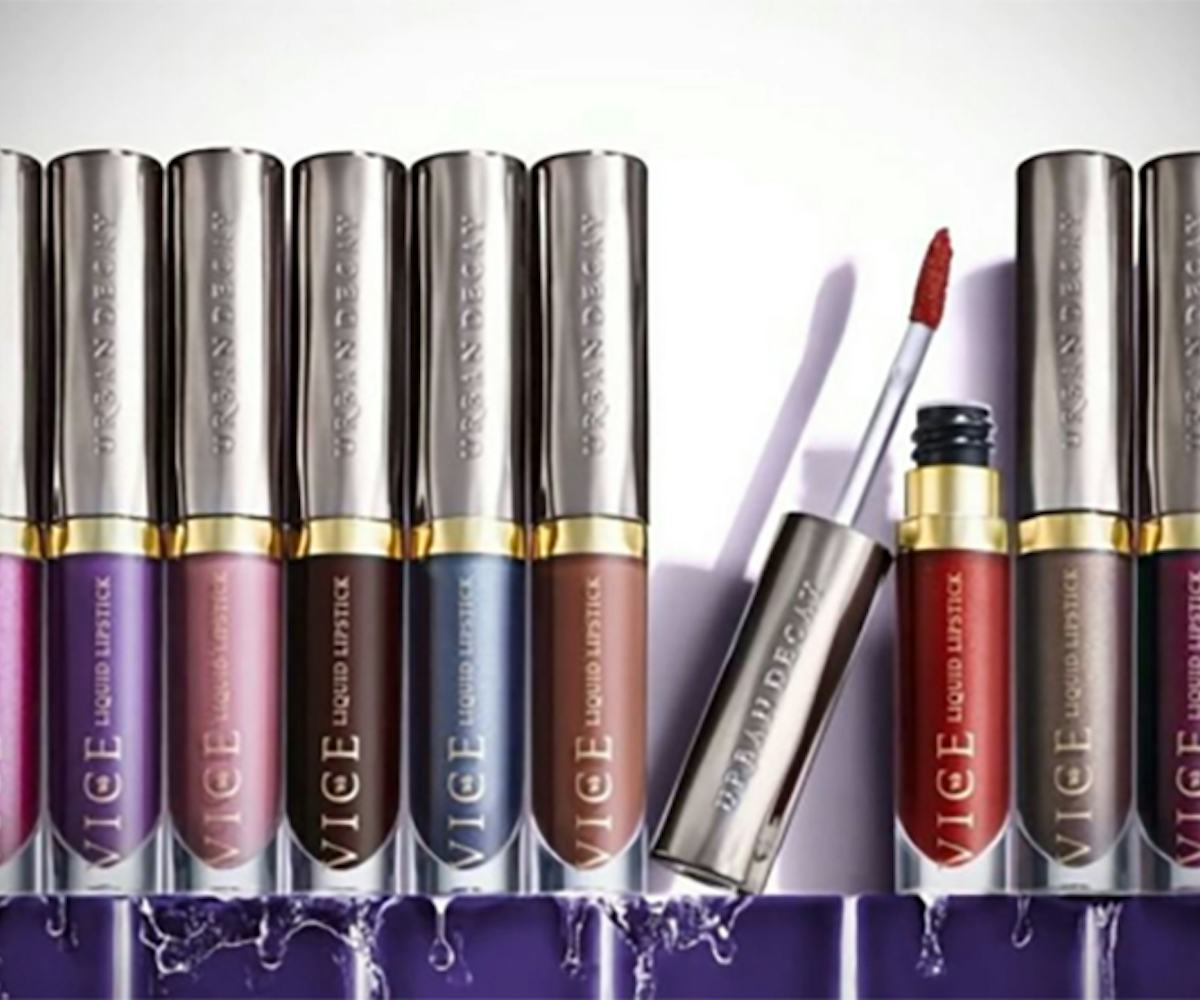 Photo via @urbandecay Instagram
Brace Yourselves For Urban Decay's New Line Of Liquid Lipsticks
It looks like 2017 is already starting to look up. Urban Decay has just announced via Instagram that they're launching the product that we've been all waiting for: liquid lipsticks. A whole 30 of them, actually, in both matte and metallic finishes. 
As would be expected of UD, these certainly aren't your run-of-the-mill shades, either. While brand ambassador Ruby Rose is pictured rocking a bright berry lip, we can see in the teaser video that there seems to be everything from deep chocolate to gunmetal and an electric metallic violet.
They're described as having a "waterproof, kiss-proof, and life-proof" formula. We're not exactly sure what "life-proof" entails, but we're ready to dive deep into the New Year with our pouts prepared for whatever is thrown our way.
Rumor is the new lipsticks are set to launch sometime this month, though the exact date (along with all the other details) has not yet been released. We'll be keeping our eyes peeled for more clues, that's for sure, so check back here.