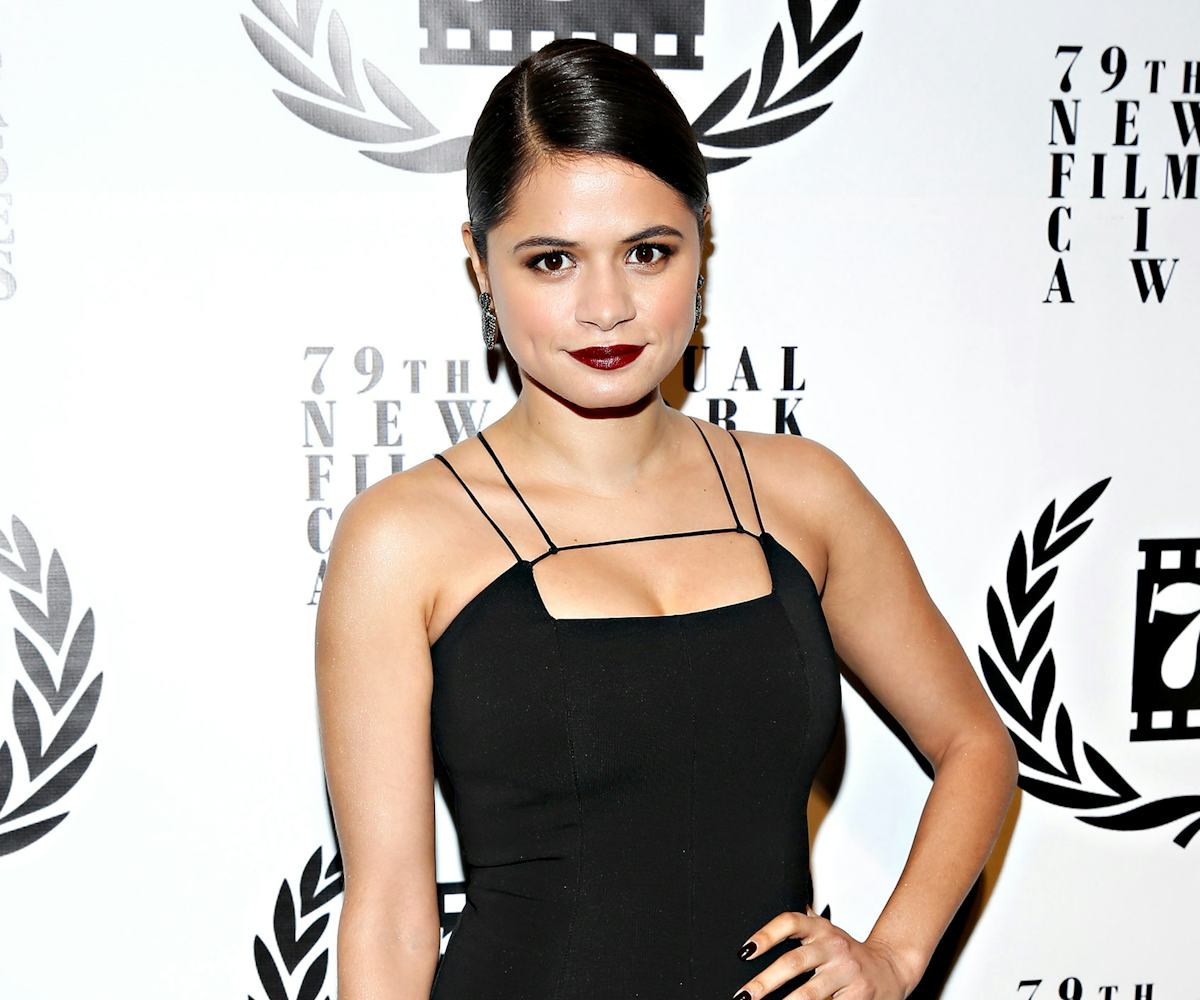 photo by getty images
beauty queen: melonie diaz
the girl's guide to going vampy.
There's what I like to call the vamp window--that is, that period from October 1 through October 31 where you'll read a million "how to wear black lipstick" stories. And then they just disappear (I was going to add, "like a vampire after you've staked them in the heart," but decided against it so you wouldn't roll your eyes).
Which is too bad because the vampy beauty look is one that should be enjoyed year round. And that's exactly what Melonie Diaz reminds us of. The Fruitvale Station star went sultry at the New York Film Critics Awards last night. It's less Buffy the Vampire Slayer and more old school screen star--which means far fewer of my blood-sucking jokes.
Here's how to make it happen:
GLOSS IT: Shu Uemura Art of Hair Essence Absolue Nourishing Protective Oil - $68
Want to look like a '30s star but can't be bothered with finger curls? Just make a deep side part, run a super small amount of this ultra-hydrating oil through your strands, pull it back into a low ponytail, and voila! No one will think you just rolled out of bed.
SMOKE IT: Maybelline Stylish Smokes Eyeshadow Quad - $5.69
If you're a real smokey eye newb, quads are actually a really good place to start. Because a) there's none of that "what shades should I get?" drama, and b) they make it insanely easy to pack for a trip.
DARK IT: Topshop Lip Bullet in Bewitched - $16
One of my new favorite products, this not-quite-lipstick goes on super smooth and quite opaque--which, if you're going dark, is basically necessary. Bonus points for not being drying at all, although for a bit more gloss and hydration during these Polar Vortex times I recommend a layer of Vaseline on top.