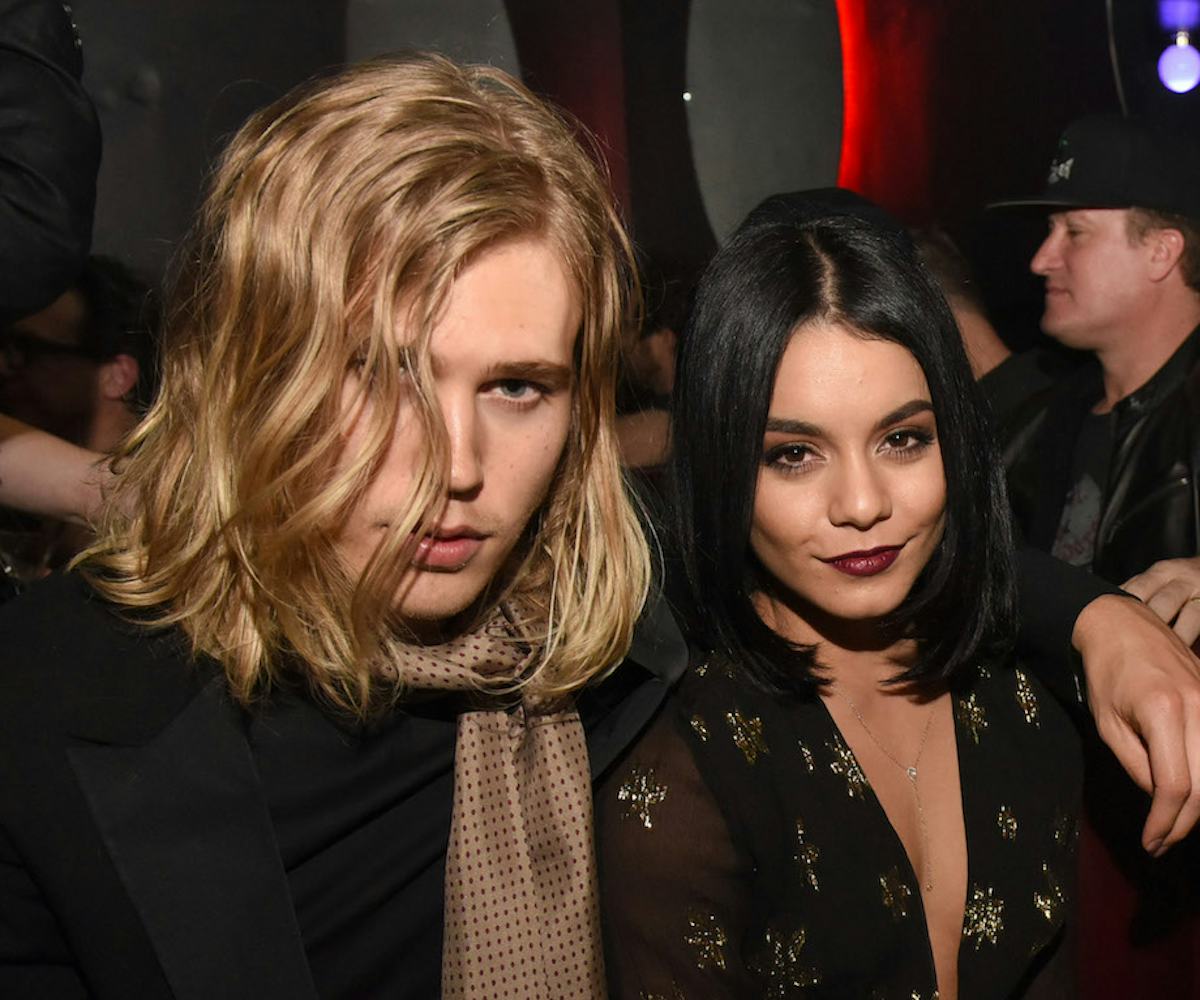 Image by Vivien Killilea/Getty Images.
Vanessa Hudgens And Austin Butler Committed A (Minor) Crime Of Passion
and are being investigated for it
Love was in the air for many this past weekend, but Vanessa Hudgens and Austin Butler's romance was on the rocks. Literally. To be more specific, the rocks of Coconino National Forest in Sedona, Arizona. Instead of adhering to the standard Valentine's Day celebrations (a romantic dinner followed by a movie), the couple carved their names into a massive stone. Hudgens posted a picture of their mark on Instagram, which has since been deleted.
The image was immediately sent to the Red Rock Ranger District of the Coconino National Forest, who didn't take too kindly to couple's declaration of love. A public affairs officer told Page Six that their gesture is considered an act of defacement and is against the federal law. Apparently, Hudgens and Butler could face up to six months in jail and a $5,000 fine if a prosecutor chooses to press charges.
Points to the couple for creativity, but maybe next time they should stick to doodling their names on notebooks. (Dare we suggest getting a tattoo if they really want it to be permanent?)