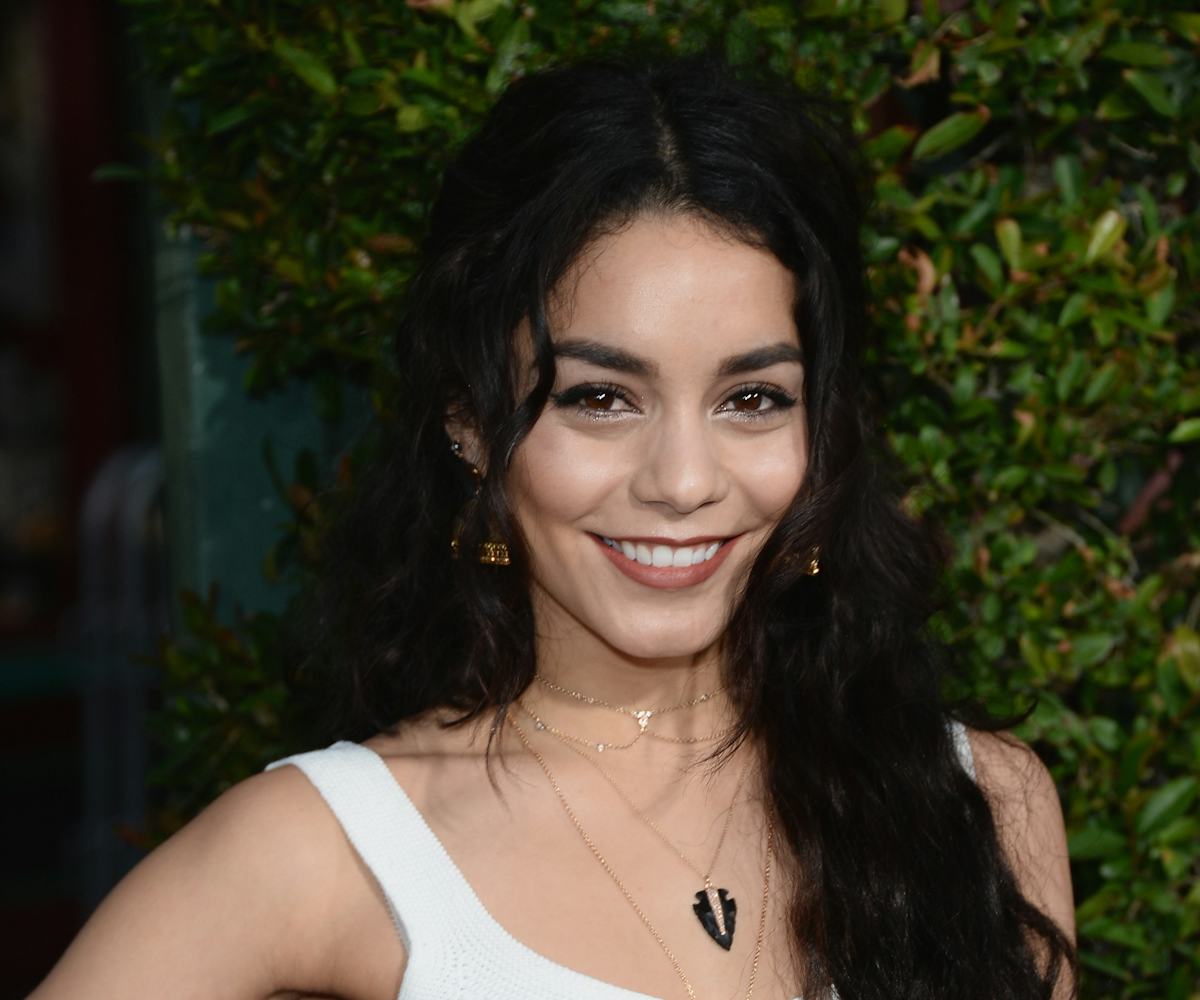 Photo by Matt Winkelmeyer/Getty Images.
Coachella Queen Vanessa Hudgens Paid Nearly $200 For A Marijuana Manicure
Someone is in high spirits…
The day that Vanessa Hudgens stops going to Coachella will be the end of the festival as we know it. Every year, we look forward to seeing what she's going to wear next. This year, she's given us a preview and it's a lot to handle—the actress treated herself to a flashy $190 marijuana-inspired manicure. Vanessa went to Laqué Nail Bar in Beverly Hills, California, with her sister Stella, and had her nails decorated with metallic pot leaves and Swarovski crystals. (Stella on the other hand kept it simple with a lavender mani that only cost a mere $105.)
Laqué owner Marina Torosian told People that Vanessa's manicure took approximately three hours to apply. "The pot leaves were actually drawn on with Vetro polish—it's one of their signatures called Rose Gold Leaf," she said. "She was in love with it. She couldn't stop looking at it. She was super excited." Apparently, the manicure will last about two weeks so if Hudgens wants to do Coachella twice then she's in luck.
We know that this girl has a thing for rocks, but this time she paid upfront. (Lesson learned.) Festival fairy status achieved. Watch out, Coachella—Baby V is coming for you.