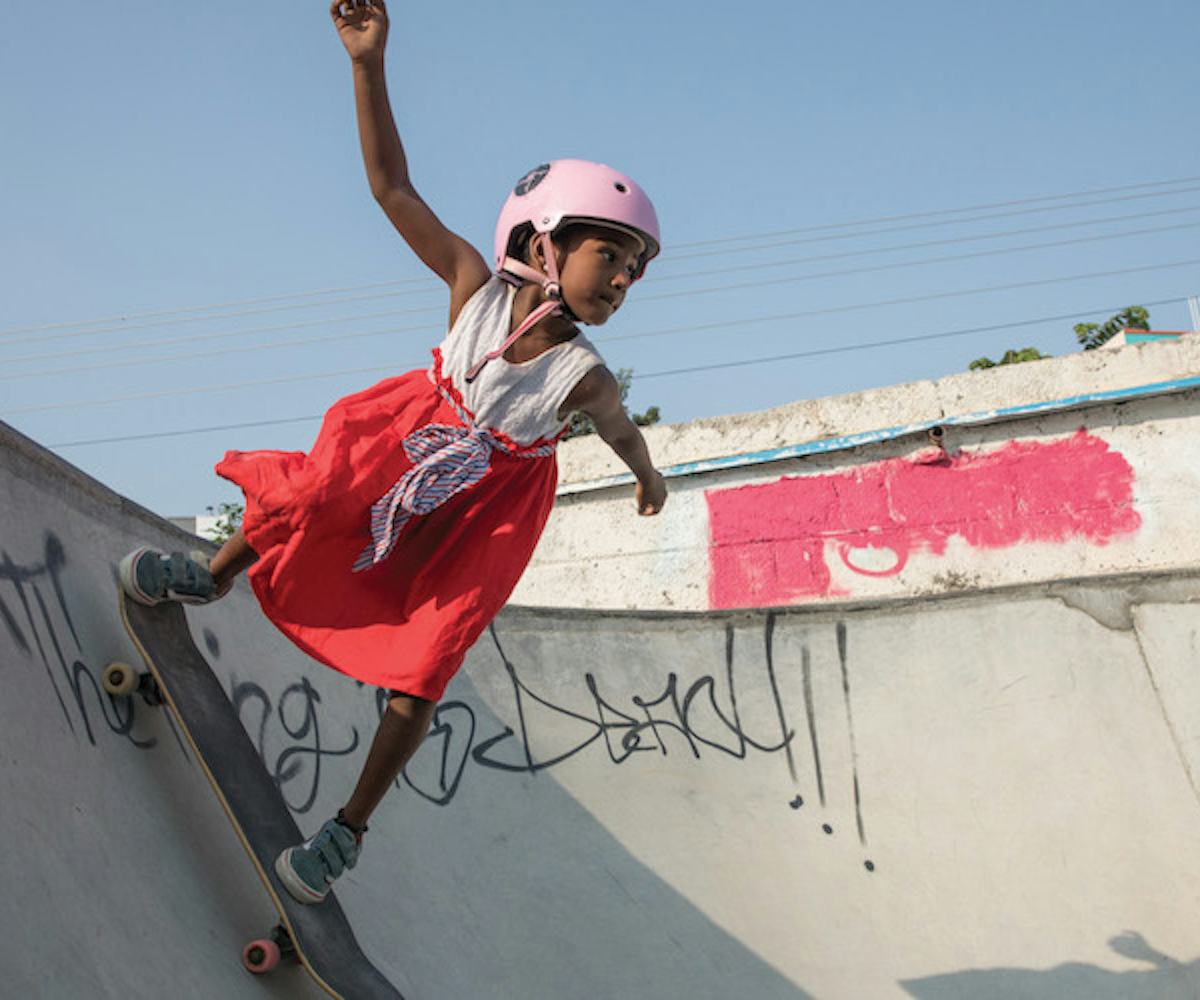 Photo courtesy of Vans
Vans Teamed Up With Girls Skate India For Its Latest Campaign
To teach young girls that skateboarding can be empowering
Female skateboarders surprise no one here in the U.S. However, in other parts of the world, it's still considered to be unorthodox. And Vans wants to change that.
For the latest installment of its This Is Off The Wall campaign, the shoe brand teamed up with Girls Skate India, a group of 12 female skateboarders from all over the world traveling India to skate, teach skating, and inspire Indian girls to take part. Bringing on Vans athletes Lizzie Armanto and Atita Verghese (also a member of the Girls Skate India crew), they traveled the country to teach young girls to use skateboarding as an outlet for self-expression and a means of empowerment.
And, Vans isn't stopping just there. Starting on International Women's Day, on March 8, the brand will be hosting over 100 skateboarding clinics in major cities around the world, from Brooklyn and Chicago to Shanghai, Sao Paulo, and Mexico City. You can find a local event near you, here.
The brand is hoping to inspire a new wave of young, female skateboarders and bring that community to the forefront and challenging the stigmas against it. "Vans is skateboarding, and we are committed to ensuring that anyone, anywhere has the opportunity to discover this unique form of creative expression," says senior director of Vans global marketing, April Vitkus. "We are hopeful that shining a light on skateboarding to girls and women will showcase how empowering it can be."
Watch the talented young skaters of India in the latest campaign, below.