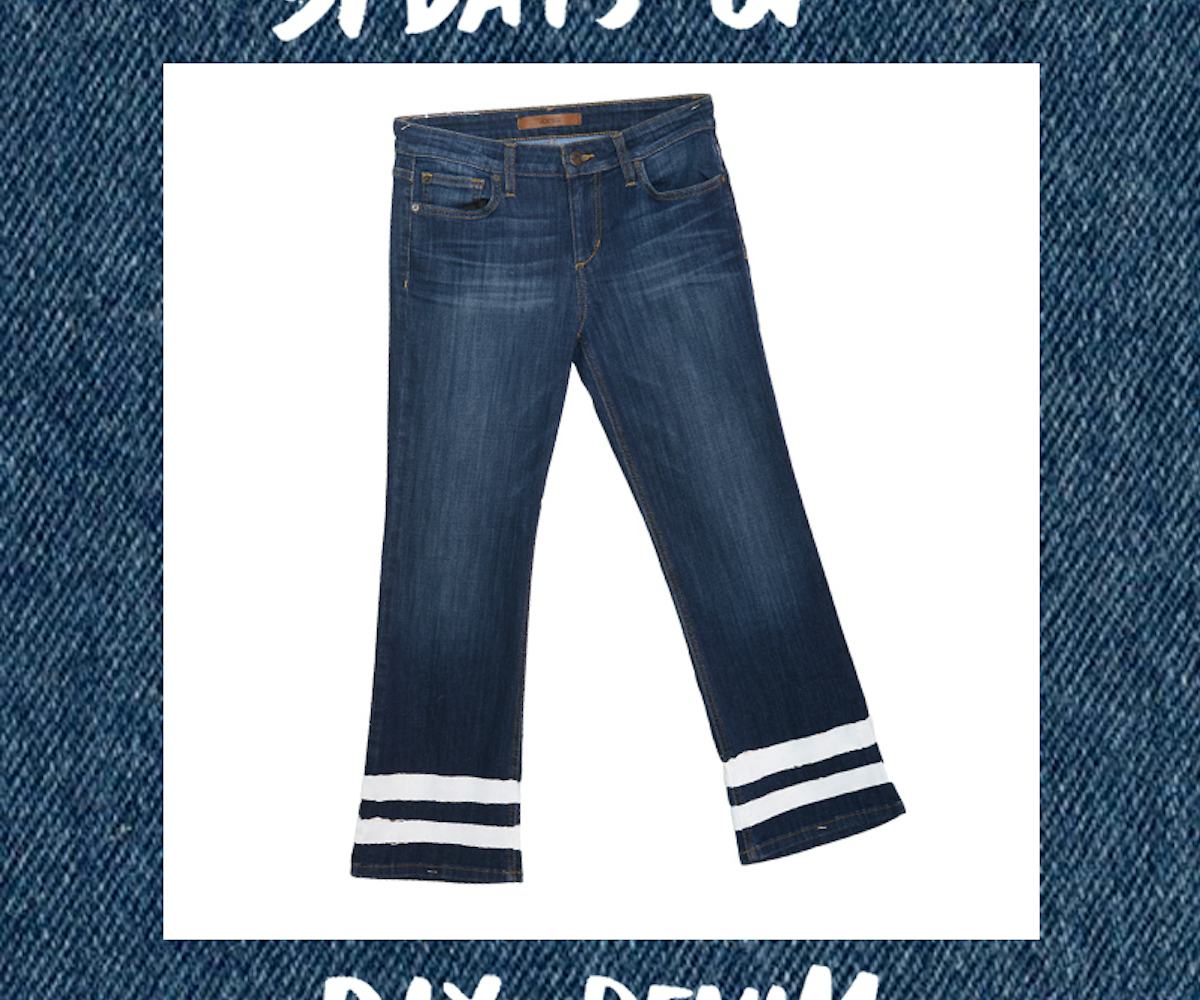 Photographed by Ricky Michiels.
31 Days of DIY Denim: Day 15, Varsity Stripe Jeans
Check out today's project
NYLON staffers created unique, DIY projects using denim in honor of our annual Denim Issue. Check back here every day of August to see a new project.
What you'll need:
Painter's tape or electrical tape
A pair of jeans 
Fabric paint
Paint brush
Directions:
Step 1: Adhere tape along the edge of the jeans hem. Leave two inches above and put another row of tape down.
Step 2: Repeat on the other side of pants so that the rows connect.
Step 3: Start with the bottom row and paint one side of the pants. Be sure to go over the stripe multiple times so the stripe feels solid and none of the denim seeps through.
Step 4: After the first side of the pants dries, flip over and do the same to the other side.
Step 5: After both sides are equally dry, peel the tape off slowly.
Step 6: Rock your new jeans!