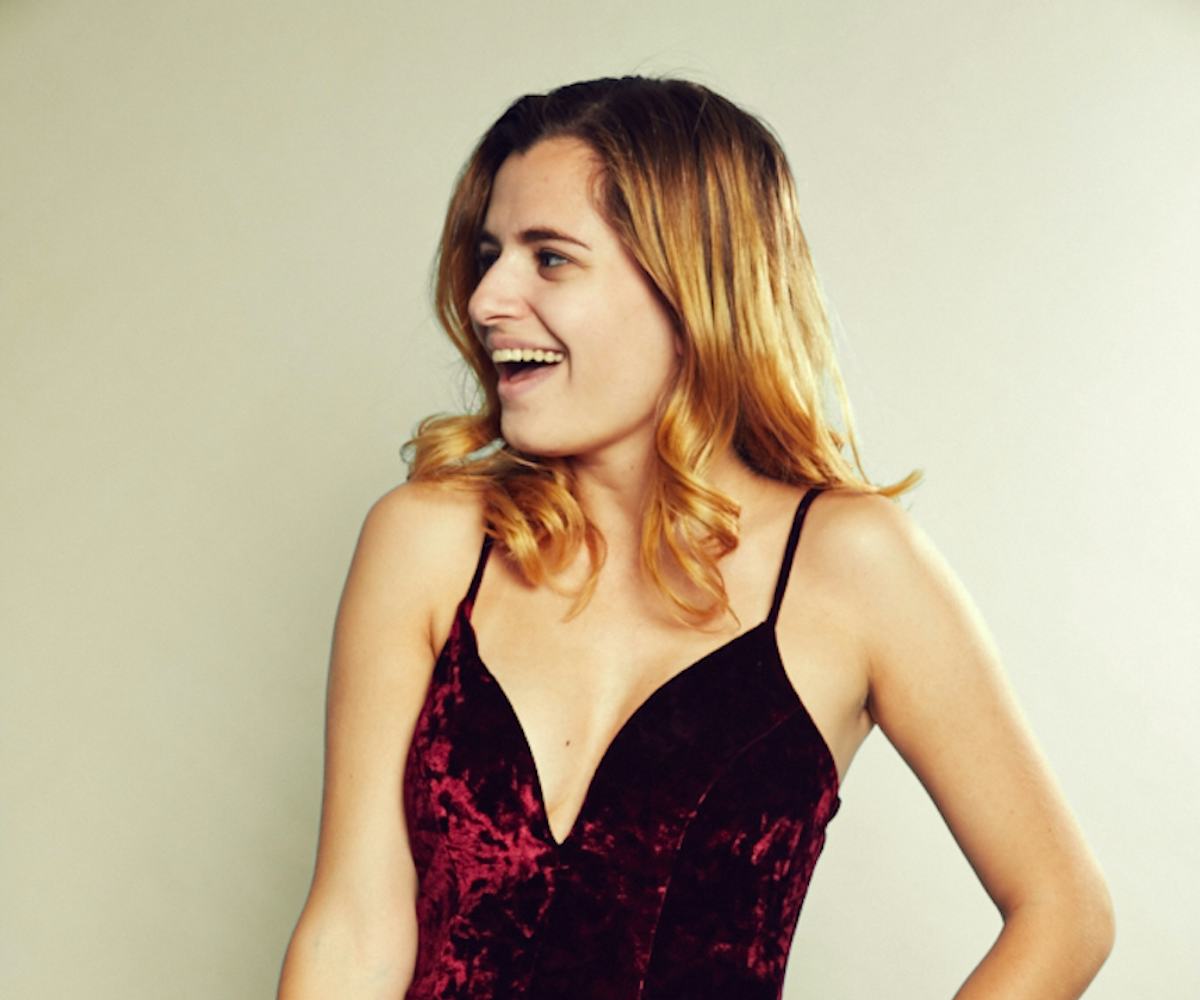 Photographed by Katie Thompson.
NYLON's Austen Tosone Has A Crush On Velvet
The following feature appears in the September 2016 issue of NYLON.
As I prepared for movie night, my friend texted me the dress code: "Wear cozy clothes! I'm in sweats." In the small town where I grew up, people rarely put much thought into the outfits they wore to buy groceries or mail letters, which totally blew my mind. In my eyes, every activity was fitting of at least a little effort on the fashion front.
So I did the only thing I could: pulled on my black velvet burnout pants. Warm and soft, slightly baggy but fitted at the waist, they're my personal take on snuggly attire—and never for a second did I feel like I was sacrificing style. I paired them with a cropped sweater and slip-on sneakers and headed out the door. 
Click through the gallery to read the rest of the feature.
The thing about velvet is that it has this amazing and totally transformative quality that can make a regular, comfortable piece feel like something really special. The luxe vibe that comes from a subtle shimmer and an incredibly rich, fuzzy feel instantly elevates basics. Because of this, I take extra care with my velvet items and hang them front and center in my closet so they're easy to grab.
Fall is, of course, the best season for velvet. I'm especially a fan of the jewel-tone variety: emeralds, cobalts, and my personal favorite, burgundy. I'm currently dreaming of acquiring a velvet jumpsuit in (you guessed it) burgundy, and when it finally works its way into my wardrobe, I'll wear it everywhere from going out in New York City to the grocery store in my hometown. Maybe I'll even pick up some red velvet cupcakes while I'm there.