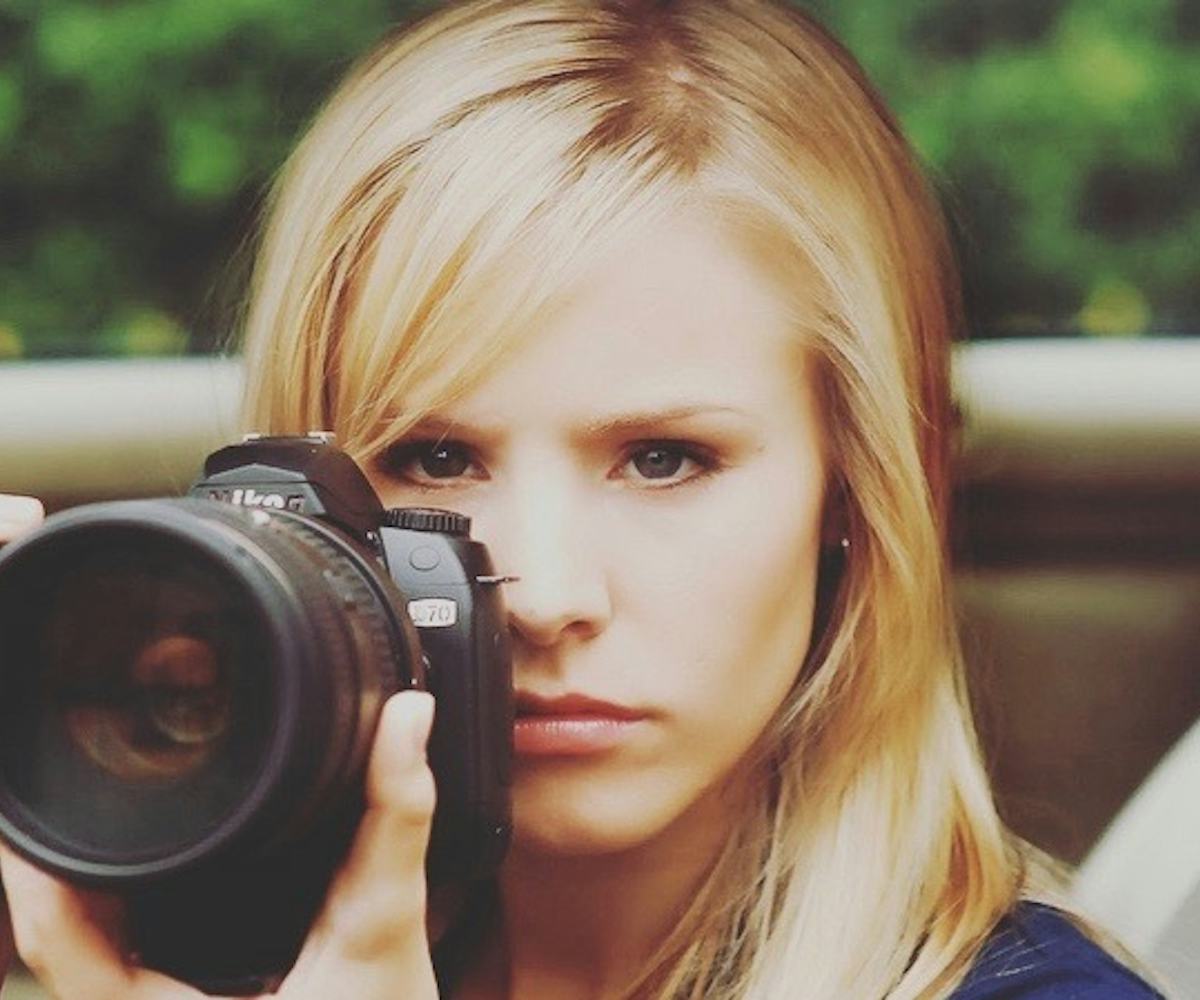 Photo Via Instagram/@pechschwart_2.0
'Veronica Mars' Might Be Returning To The Small Screen
Before she was narrating the scandalous lives of Manhattan's elite on Gossip Girl and lending her voice to the spunky snowman-building aficionado Anna in Disney's Frozen, Kristen Bell was a badass teenage detective on Veronica Mars. Sadly, the television show was canceled back in 2007 after only three seasons, but all faith was restored when the Veronica Mars movie premiered at SXSW in Austin, Texas, three years ago, a feat made possible thanks to a massive crowdfunding campaign. 
That faith keeps growing today, thanks to a surprise confirmation from Bell herself and co-star Ryan Hansen. 
In a new interview with Indiewire, Hansen was asked about the potential resurgence of Veronica Mars. He responded by pulling out his phone and giving Bell a call in the middle of the conversation, which was also being broadcast on Facebook Live. "We are willing to put the effort in—I mean, if I have to do it as Murder She Wrote at 80, we're going to do it," Bell told Hansen. "It's going to happen." 
Bell, who currently stars on The Good Place, also acknowledged that an actual reboot would depend on time and availability: "You can't do two television shows at the same time. So we'd have to do like a miniseries." 
To add more fuel to the fire, the show's creator, Rob Thomas, is in favor of bringing Veronica Mars back to the small screen. "Rob and I email about it every couple of months or so," Bell said. "And personally I think, and I think Rob probably agrees, is that: a) we'll never make the fans pay for it again and b) the format works better as an episodic [series]." 
While there still isn't any real confirmation regarding scripts, just the thought of being able to see more of Veronica Mars gets us excited. Could it be getting the American Horror Story treatment? Or perhaps be released as an eight-part extravaganza like HBO's Big Little Lies? No matter what Thomas and Bell decide to do, we know it will be great, and certainly worth the wait.