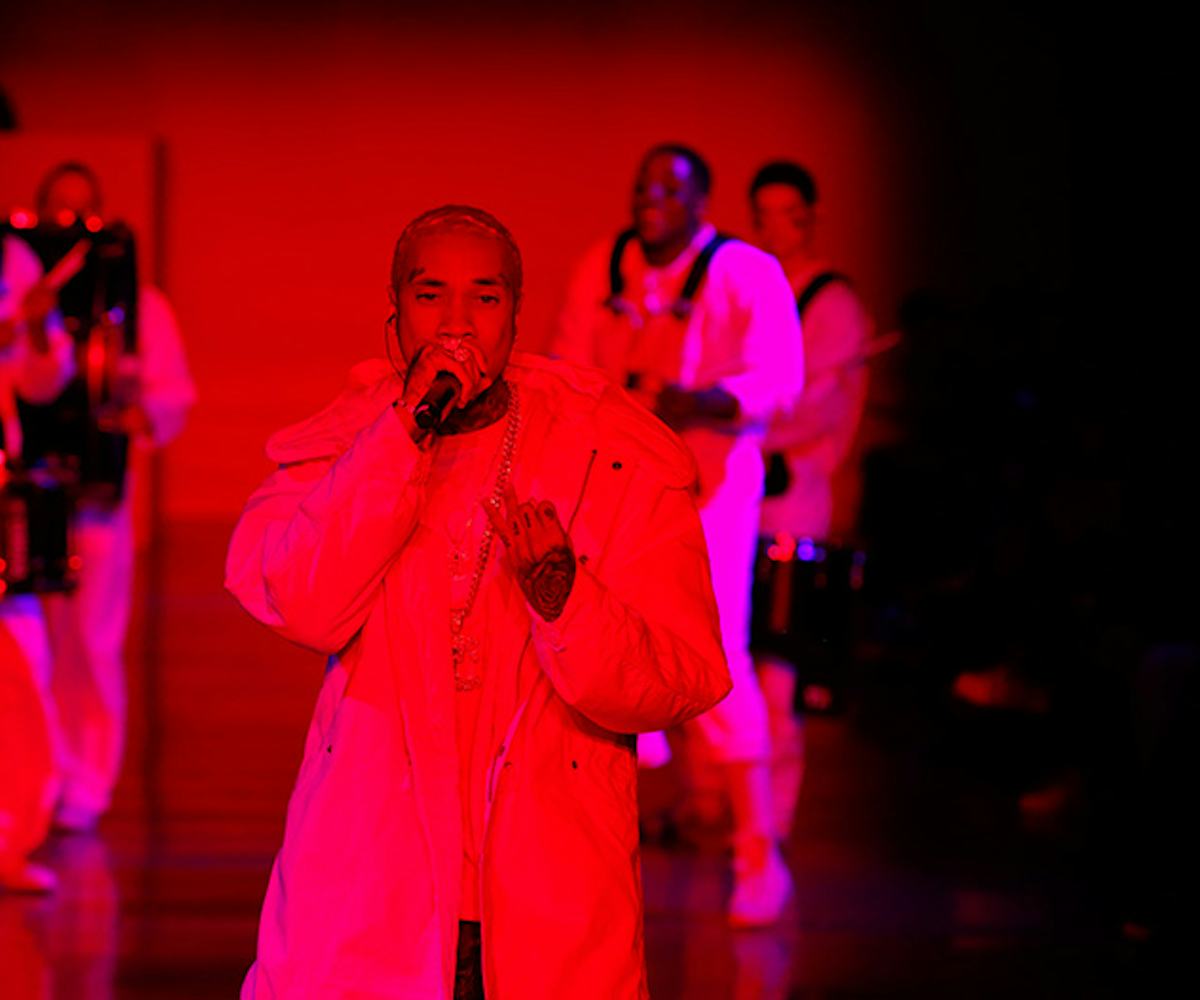 Photo courtesy of VFILES.
VFILES' 5 Designers Brought The Cool To NYFW
with a-trak's sonic assistance
New York Fashion Week is a dream. The tents may be gone, but that has only amplified the spirit of creativity that vibrates through this city. While many flock to the DVFs and Marc Jacobs of the industry, those who seek something a little more downtown, boundary pushing, and forward-thinking head to VFILES. And man, did VFILES deliver the cool.
This year marked its sixth year kicking off New York Fashion Week. Five up-and-coming designers, discovered by VFILES, sent down collections that ranged from deconstructed denim pieces, to glam-rock styles, and clothes with burn holes all over them. The atmosphere was next-level turnt, and dripping in downtown New York cool. A-Trak's DJ skills were out in full force, as he mixed songs catered to each collection.
But before all that, a marching band walked down the runway before Sophie Beem, one of Parkwood Entertainment's newly signed artists, performed with a crew of dancers wearing VFILES_XO, the new wearable tech line with Studio_XO. (The clothes were something else, really—like light shows you can wear.) Kylie Jenner sat front row and Tyga gave a surprise performance. But let's not forget why everyone was there: the new fashion.
Ahead, meet the five designers lucky enough to be selected by VFILES to present this season. Listen to A-Track's set, embedded below, while you do. It's almost like you were there. Almost.
A scene from Sophie Beem's performance. If you look closely, you'll see the light-up VFILES_XO digs she and her dancers wore.