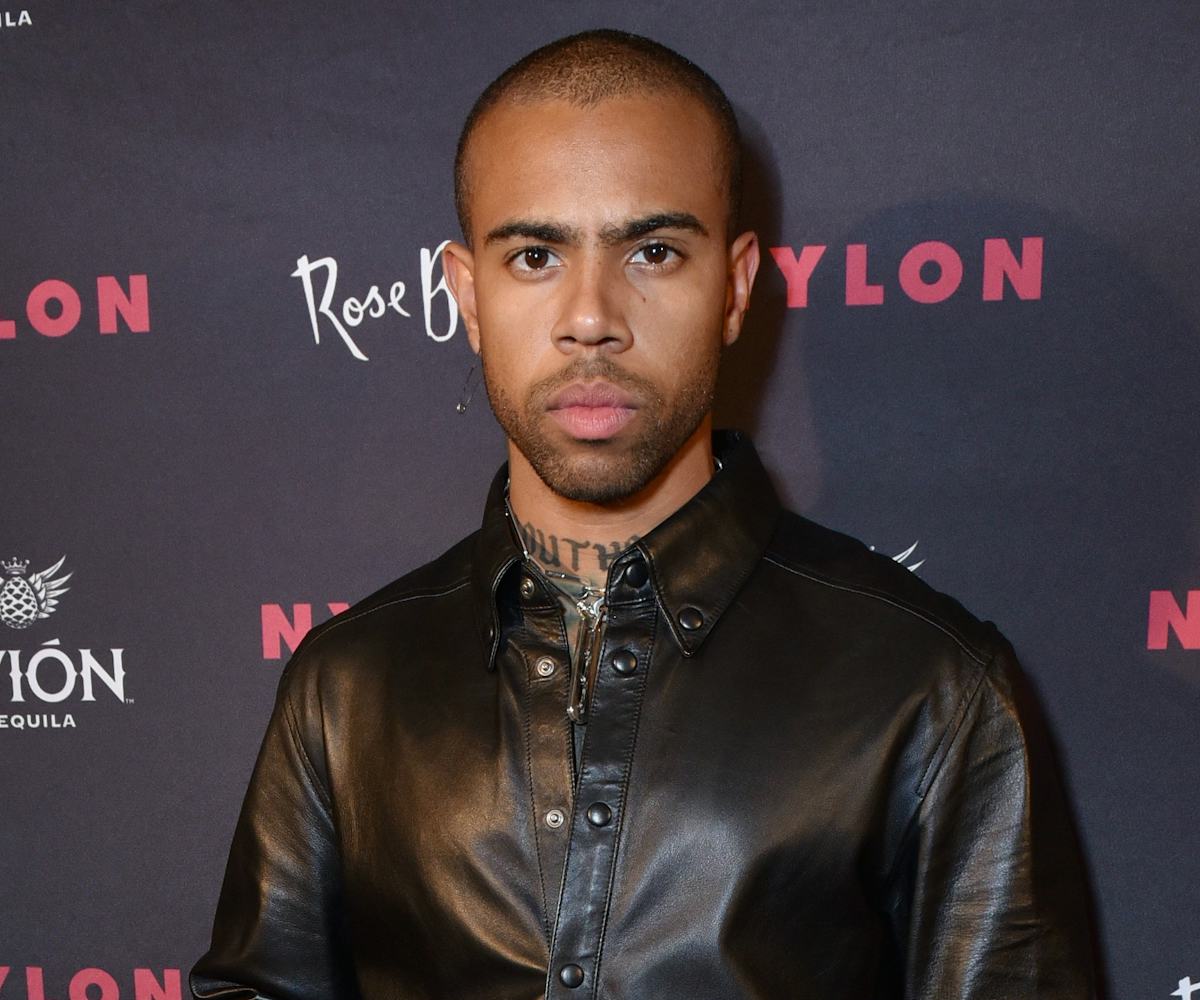 Photo by Sean Zanni/Getty Images
Vic Mensa Is Holding SoundCloud Rappers Accountable
Allegedly, Vic Mensa dissed XXXTentacion at this year's BET Awards, at which XXX's mother was in attendance to accept an award on behalf of her late son.
DJ Scheme accused Mensa via Twitter of allegedly calling the late rapper an abuser, but no one else in attendance has verified this as of now. He tweeted, "Yo bro how u gone say 'Your favorite rapper is an abuser' and then follow it with a line saying 'some shit X some shit so I won't live long' u can deny it but everyone who was there heard that shit." The show will air on October 16, so it will be over a week before the rest of the world can hear the cypher for themselves. 
Amidst this drama, Mensa also made sure to bring allegations against Adam22, aka Adam Grandmaison, creator of the No Jumper podcast, to fans' attention. He tweeted "Hi @adam22" with a screenshot of a Pitchfork article which detailed assault allegations against him, getting right to the point. 
Grandmaison attempted to divert attention back to Mensa. He tweeted, "Lol you disrespect a dead legend in front of his mom. everyone is shitting on you and you think bringing up a fake allegation is gonna work. Nice." Mensa wasn't all too bothered by the attempt at a callout-reply, quoting the tweet with a caption, "#believewomen." 
Mensa followed up with another direct callout: "If statutory rape is wrong i didn't wanna be right" word @adam22 ? & she was 16 & you were 23? wow."
Critics of Mensa on Twitter don't seem to be getting the whole picture, accusing the rapper of just trying to feed off the other figures' fame by calling them out. His response to this? "So if i say something honest about another public person im a clout chaser? FOH." Case closed.